We would like to welcome you to our Maternity Unit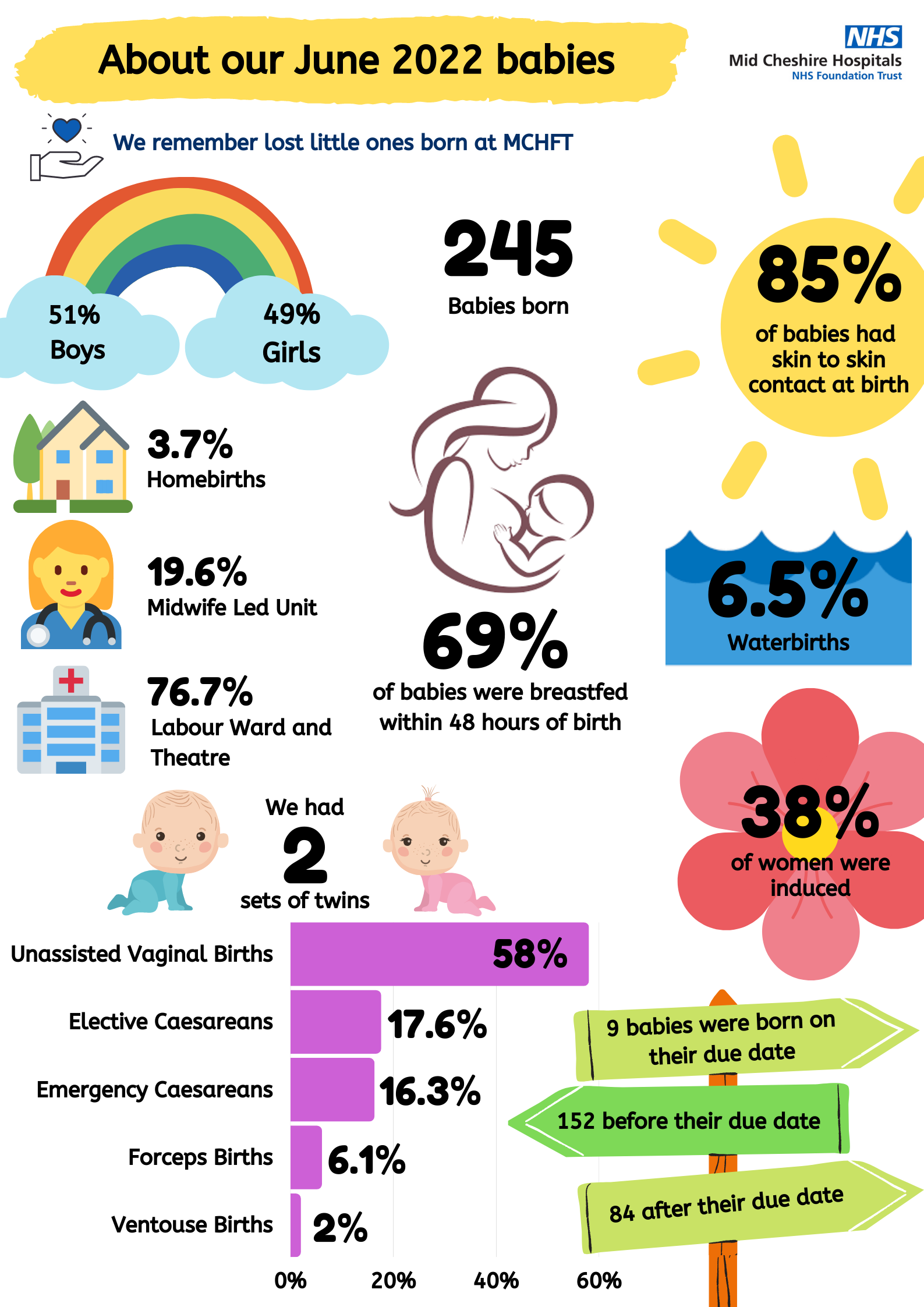 Based at Leighton Hospital, we have both Consultant Led and Midwifery Led Units, providing care in a semi-rural area undertaking approximately 3,000 births per year.
To see the full range of maternity services available locally and the care we can offer see the Directory of services for Maternity Care in Cheshire and Merseyside Mid Cheshire can be found on Page 16. You may also wish to consider giving birth at Macclesfield District General Hospital or Royal Stoke Hospital. It is important that you see a Midwife as early as possible in your pregnancy.
We give you the information that you need so you can make informed choices about your care throughout pregnancy, labour and birth. We will always ask for your consent for any type of medical treatment, test or examination throughout your pregnancy, labour and birth. For more information about consent visit: Birthrights - Consenting to treatment. Please do not hesitate to ask questions and seek advice at any time.
We have a short video showing you how to access the Maternity Unit.

The Central Cheshire Maternity Voices Partnership work with local families, to listen to their experiences, collect trends and work as a partnership to ensure women and families voices are heard.
Compliments
If you would like to send in a compliment, please visit our Leighton Hospital Maternity Unit Facebook page and send your compliment via Facebook Messenger. If you would like to see some of our compliments, please visit our Facebook Page Compliments Album.
Alternatively you can contact our Customer Care Team.
Complaints
If you have any concerns regarding your care please speak to a member of staff and ask to be contacted by a Manager in the first instance. If this does not resolve your concerns, you can contact our Customer Care Team.