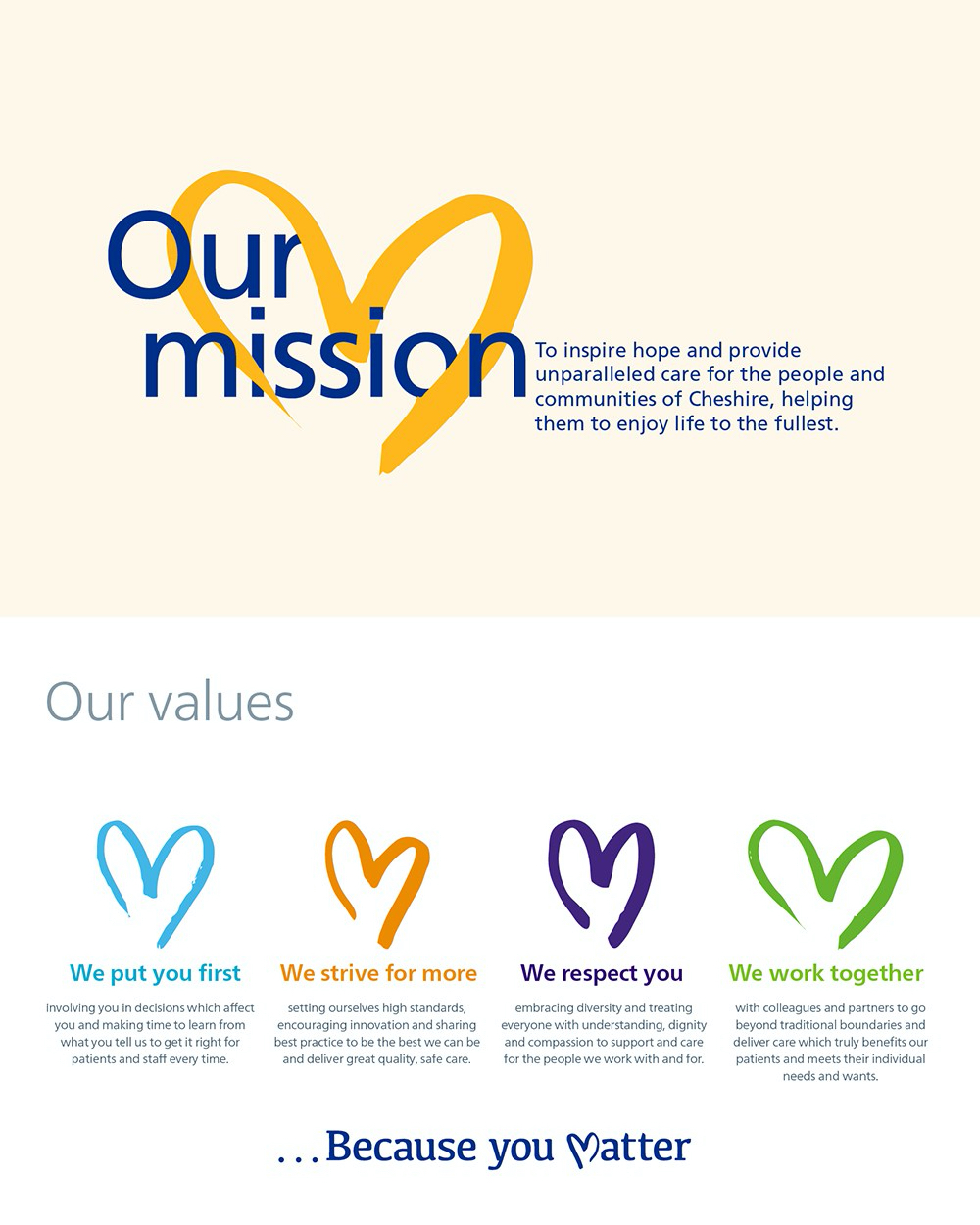 Our mission - To inspire hope and provide unparalleled care for the people and communities of Cheshire, helping them to enjoy life to the fullest.
We put you first
Involving you in decisions which affect you and making time to learn from what you tell us to get it right for patients and staff every time.
We strive for more
Setting ourselves high standards, encouraging innovation and sharing best practice to be the best we can be and deliver great quality, safe care.
We respect you
Embracing diversity and treating everyone with understanding, dignity and compassion to support and care for the people we work with and for.
We work together
With colleagues and partners to go beyond traditional boundaries and deliver care which truly benefits our patients and meets their individual needs and wants.
Because you matter …