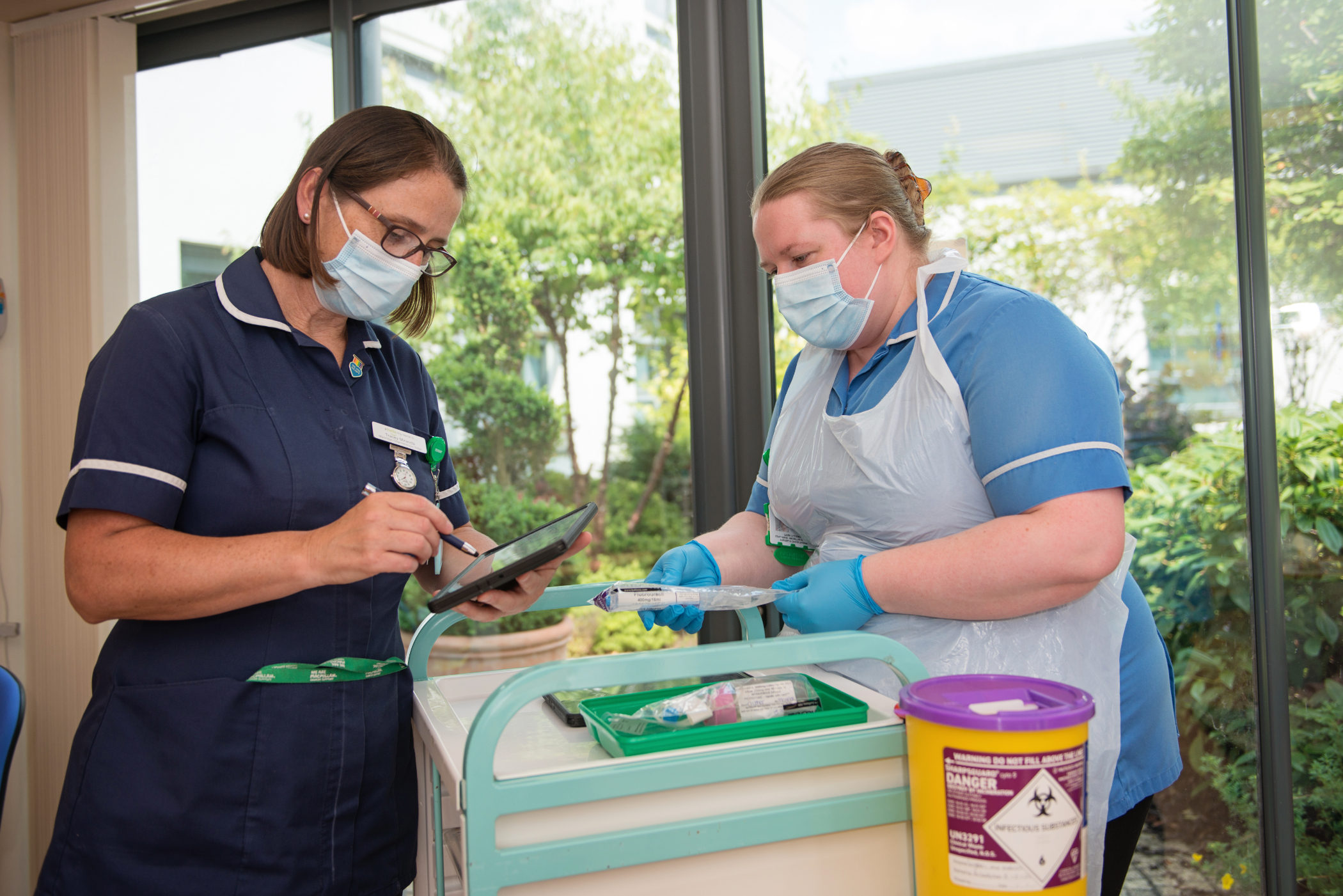 At Mid Cheshire Hospitals NHS Foundation Trust, ensuring we have the right number of staff with the right skills to be able to provide high quality safe care to all our patients is our key priority at all times. We already have a number of mechanisms in place to ensure our wards are safely staffed.
All NHS Trusts are required to publish staffing levels as part of the NHS response to the Francis report, which called for greater openness and transparency in the NHS.
Accessing information about our staffing levels
Information about staffing levels will be published monthly on this page and you can find the latest reports below.
Other information about staffing on our wards
As patients, visitors and staff enter each of our wards or inpatient units, they are able to see a board that displays the planned and actual numbers of staff working there each day. The boards show who is in charge of the shift and who is on duty.
| Thumbnail | Title | Size |
| --- | --- | --- |
| | Board Report Safer Staffing 2022 April | 0.13 MB |
| | Board Report Safer Staffing 2022 May | 0.13 MB |
| | Board Report Safer Staffing 2022 June | 0.13 MB |
| | Board Report Safer Staffing 2022 July | 0.13 MB |
| | Board Report Safer Staffing 2022 August | 0.13 MB |
| | Board Report Safer Staffing 2022 September | 0.13 MB |
| | Board Report Safer Staffing 2022 October | 0.13 MB |
| | Board Report Safer Staffing 2022 November | 0.13 MB |
| | Board Report Safer Staffing 2022 December | 0.13 MB |
| | Board Report Safer Staffing 2023 January | 0.13 MB |
| | Board Report Safer Staffing 2023 March | 0.13 MB |
| | Board Report Safer Staffing 2023 February | 0.13 MB |
| | Board Report Safer Staffing 2023 April | 0.13 MB |
| | Board Report Safer Staffing 2023 May | 0.13 MB |
| | Board Report Safer Staffing 2023 06 (No Highlight) | 0.13 MB |
| | Board Report Safer Staffing 2023 07 (No Highlight) | 0.13 MB |
| | Board Report Safer Staffing 2023 08 (No Highlight) | 0.13 MB |