Inspiring futures and expanding possibilities
By partnering with local schools and colleges, we can provide opportunities for young people to gain knowledge and experience of different roles and raise awareness of career options and job opportunities. The work experience programme provides local students with a great opportunity to get out of the classroom and into our Trust to have a taste of the skills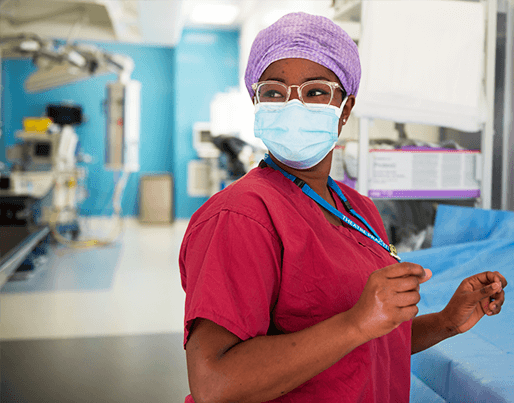 required for a career within the NHS.
There are over 350 potential career options in healthcare. Opportunities for work experience include clinical and administrative areas and allow participants to learn about working in the NHS, develop new skills, learn about strengths and areas for development, increase confidence, and gain an insight into which career path to pursue.
The Inspiring Futures Team organise various opportunities for young people to gain experience of the NHS and our Trust. These include careers events, discovery sessions, insight days, and virtual career talks.
Please be aware that we have a limited number of places available and a high volume of applications for each placement. The placements we offer are:
General work experience, ages 14-19, duration 1-5 days
UCAS Placements, ages 16-18 studying 'A' Levels prior to University, duration 1-5 days
Medical Shadowing, ages 16-18 studying subjects to become a Doctor, duration 2 days
Allows young people to make a more informed choice about their future career
Gives students a better understanding of the workplace
Provides a valuable hands-on experience of the world of work
Increases student motivation and achievement by making education more relevant to working life
Can help a young person to develop new and existing skills, increasing confidence, communication skills and the ability to take on responsibility for themselves.
Influencing the quality of the future workforce
Building a talent pipeline for our future workforce
Enhance the reputation of the Trust by engaging with the local community
Be involved in developing young people's confidence and employability skills
Enhance the workforce's supervision and mentoring skills by looking after work experience students
Increase Foundation Trust membership.