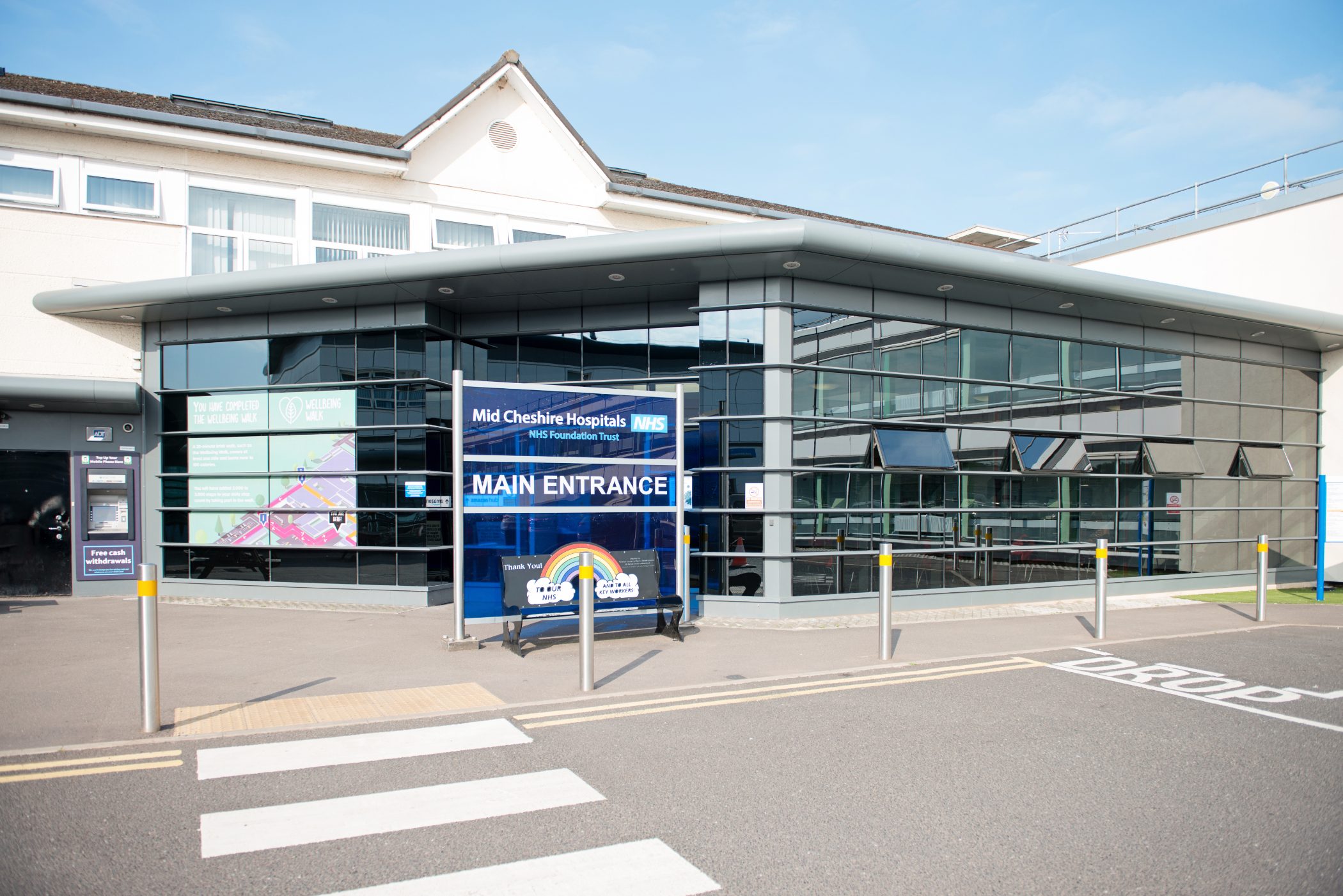 Members of Mid Cheshire Hospitals NHS Foundation Trust are the local people, patients and staff who wish to take an interest in their hospitals and/or make a commitment to it beyond just knowing it is there should they ever need it or attend as a patient.
If you live in Cheshire, are over 16 years of age or are a patient, you can join the Trust and become a Member. Staff automatically become a Member once they commence work with the Trust.
We are keen to encourage people who are not Members to join so we can get the views of the wider community and reflect the needs of the local community, patients and staff.
Becoming a Member does not affect your hospital treatment.
Member benefits
There are many benefits of becoming a member of the Trust, including:
Access to a range of exciting discounts from both: healthservicediscounts and MyTrustBenefits, giving members the same discounts as NHS staff! Discounts are available by completing the simple online registration form. Members will then have access to more than 100 companies offering discounts from a variety of high street brands.
Help make a difference and influence the development of future local services provided by the Trust.
Become a voice of your community, telling us about the needs and expectations of your local community.
Voting for a member to represent you on our Council of Governors, or even stand as a Governor yourself; represent the views of Members and help shape the future of Mid Cheshire Hospitals
Attend exclusive events including the Annual Members Meeting and events focussed on particular services or projects underway at the Trust to improve patient care and experience
Stay up-to-date with the Trust by receiving regular email updates
Access to information about jobs and apprenticeships, which you can access within the NHS – and potentially lifelong career opportunities.
Experience to add to your CV.
Member Constituency
Members belong to constituencies:
Public

Crewe and South Cheshire
Northwich and Region
Cheshire Borders

Staff & Volunteers

Qualified nursing and midwifery staff
Medical practitioners and dental staff
Other professionally qualified clinical staff
Clinical support staff
Non-clinical support staff
Recognised representatives of trades unions and staff organisations
Volunteers
You may opt out of Membership at any time by contacting the Membership Office (01270 612128 / corporate.governance@mcht.nhs.uk)
It is vital to us as a Foundation Trust to engage with our local community, patients and staff and to listen to your views. Our Members are the public, patients, staff and carers who are directly affected by how the Hospitals and clinics run. We want people to become Members so that we can have the best understanding of what local people want from their local Hospitals.
Becoming a member gives you the opportunity to contribute to the discussion about how your Hospitals are developed and run both now and in the future. It offers you a chance to stay informed about what is happening in your Hospitals. We would like members to have an active role in shaping services and standards for the future.
We held our first Member event of 2023 on 24 May virtually via Microsoft Teams, covering the topic of Patient Discharge from Hospital. This was led by colleagues from the Integrated Placement of Care Hub and the Patient Discharge Lounge. We will be holding further events throughout the year, so please look out for these.
Save the date
2023 Annual Members Meeting
Tuesday 26 September 12.00-4.00pm
Sandbach Town Hall
The Trust is committed to looking after any data you provide us with to become a Member. Further information on how we protect and use your data is available in our Membership Services Privacy Notice.