As a team we wanted to develop an information page for patients and families with the aim to support you with the information you may need. Please use the links to the left hand side of the page to direct you to the information you require.
About the team
The Colorectal Cancer Team at Leighton Hospital consists of Consultant Surgeons, Gastroenterologists, Oncologists, Radiologists, Pathologists, Clinical Nurse Specialists, Support Workers, Navigator and Allied Health Professionals with specialist expertise and knowledge of colorectal cancers.
From Leighton, we have links with our specialist centres such as The Christie Hospital to ensure a seamless, effective and efficient service for all of our patients.
We complete the majority of colorectal cancer surgery here at Leighton Hospital with a specialist interest in Laparoscopic surgery. However we also work closely with other tertiary centres such as the Christie, Manchester Royal and Wythenshawe.
Colorectal Cancer investigations and subsequent treatments can at first appear quite complex and daunting. With this is mind, from the point of referral, all patients are seen promptly by a member of the specialist team and each individual case will be presented and discussed within our Multi-disciplinary Team (MDT) meetings. Patients will be guided through the relevant tests and investigations and will be actively involved in decisions regarding their care.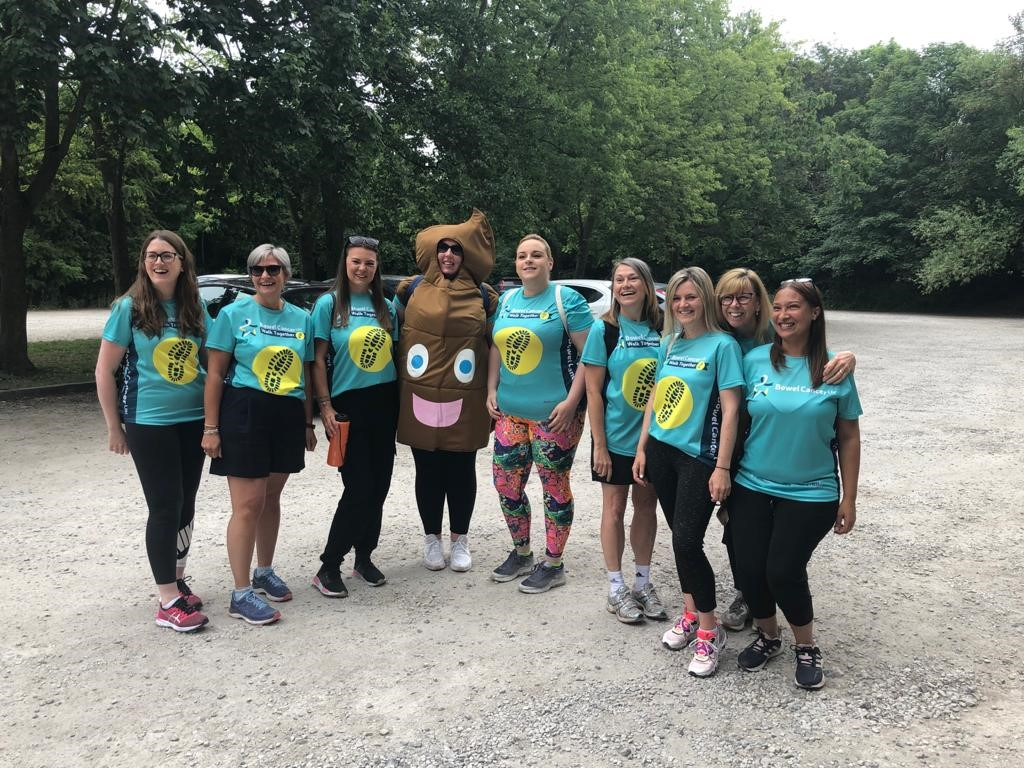 Bowel Cancer UK - Upcoming Support Events:
Living with bowel cancer as a young person
Event Details
Date: Wednesday 23rd November 2022
Time: 18:30-20:30
Who's it for: Everyone under the age of 50 affected by bowel cancer, including friends and family
Where: Online via Zoom
Follow the link to register : Living with bowel cancer as a younger person | Online support event | Bowel Cancer UK
Chat Together
Chat Together is welcoming place to talk to others with bowel cancer and to meet new people. It's a chance to share experiences in a friendly, supportve and informal enviorment.
Follow the link to find out more: Chat Together | Bowel Cancer UK
Text support
Bowel Cancer UK have partnered with GoodCourse to develop a mobile phone text based support programme for people who have recently been diagnosed with bowel cancer.
We know that being diagnosed with bowel cancer can be an emotional rollercoaster and the GoodCourse programme aims to help reduce anxiety around your diagnosis.
By enrolling on the course, you will receive a text each day for five days – sharing support, advice and engaging videos on topics from coping with a diagnosis and talking to people you're close to, to relaxation techniques and information about sleep and fatigue. It's free to sign up and you can enrol by simply scanning the QR code below.
How does it work?
Open the camera on your phone and point it at the QR code below so it fills up around half your screen

Once the QR code is read, your phone will offer you the option to tap to send a message to a specified number

Tap that option and send the text message you're prompted to. You've now signed up
Some mobile phones may not have a camera or may not be able to scan QR codes. If you're viewing this page on a mobile phone, tap and hold the QR code and chose the 'send message' option. If you have any issues signing up, please email feedback@bowelcanceruk.org.uk.