Quality Strategy 2023-2026
Our quality strategy has been developed in collaboration with our patients and staff. We have spent time listening to understand what matters to people and have used patient safety, experience and quality outcome data to help us shape our plans.
Our overarching Trust strategy has four models of care
Help me when things go wrong
Help me to the end of life
Help me to find out what's going on
Help me to stay independent.
This quality strategy is underpinned by a set of quality commitments, which describe how we will put our plans into action.
You can see these commitments here: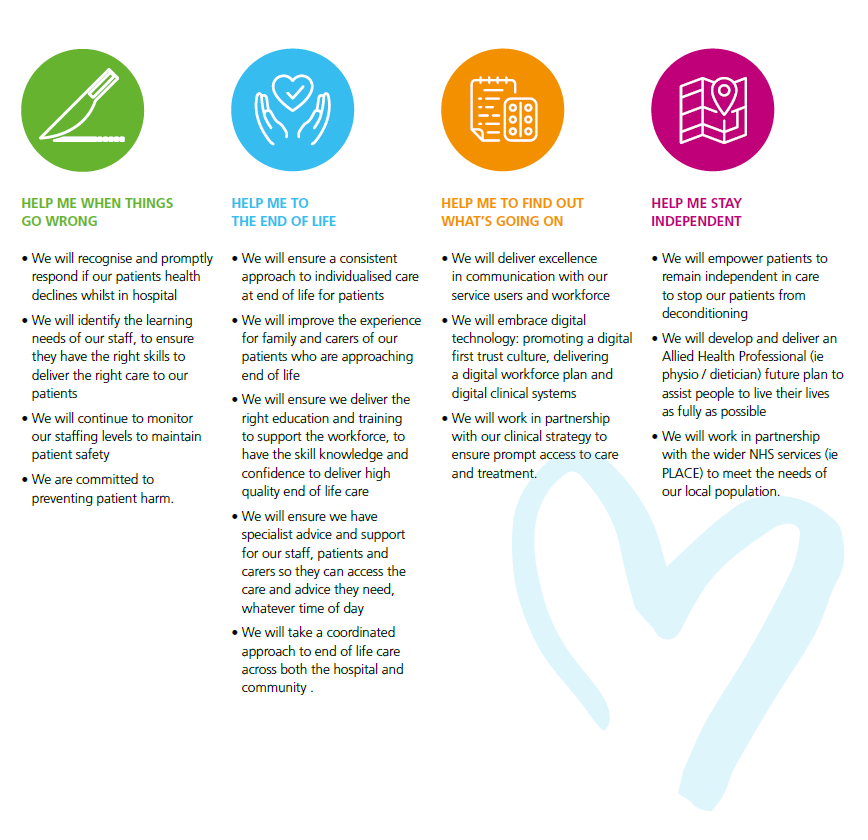 We will continue our commitment to engagement and involvement around this strategy, ensuring that we progress our commitment to continuous improvement and to listening to understand.
By working in this way we will ensure we provide high quality, compassionate care for every person, every time.
Please use the link below to download the Quality Strategy.