The Council of Governors at Mid Cheshire Hospitals NHS Foundation Trust is made up of 28 Governors, all of whom can be contacted by emailing corporate.governance@mcht.nhs.uk
Our Council of Governors is made up of the following constituencies:
Public Governors
Patient and Carer Governors
Partner Governors
Staff Governors
Public Governors:
Crewe & South Cheshire
The NHS has always been an integral part of Glynda's life having retired in late 2012 after working at Mid Cheshire Hospitals NHS Foundation Trust (MCHFT) for 38 years as a senior manager. She has been a Governor at MCHFT for nearly 6 years.
Over her time as a Governor, and also as a patient herself, Glynda has come to appreciate the high standard of care provided for patients mainly due to the total dedication of all of the staff who work tirelessly whilst at the same time overcoming many difficulties on a day-to-day basis. This was especially so during Covid.
Glynda also serves on the MCHFT Charity Trustees Group which decides how the Trust spends the money kindly given through generous donations and the fundraising efforts made by the local communities and the staff. This enables the Trust to provide funding for new state-of-the-art equipment, new facilities and all the added extras that make people's experience at the Trust's hospitals and in the community services the best it can be.
Glynda is passionate about both the NHS and MCHFT and deems it to be a privilege to represent its patients, relatives, carers, members and wider communities as a Governor. Acting responsibly and playing an active part, she is fully committed to this role and ensures that any concerns and views both positive and negative are given a voice and made known.
Glynda cares deeply about the services MCHFT is able to provide both now and in the future in order for the Trust to function in an efficient and effective manner as the NHS moves on in the future through difficult and changing times. As a Governor, she has helped patients and their relatives solve some of their problems and suggestions she has made on improving patient care have been implemented, making the patient journey a better one.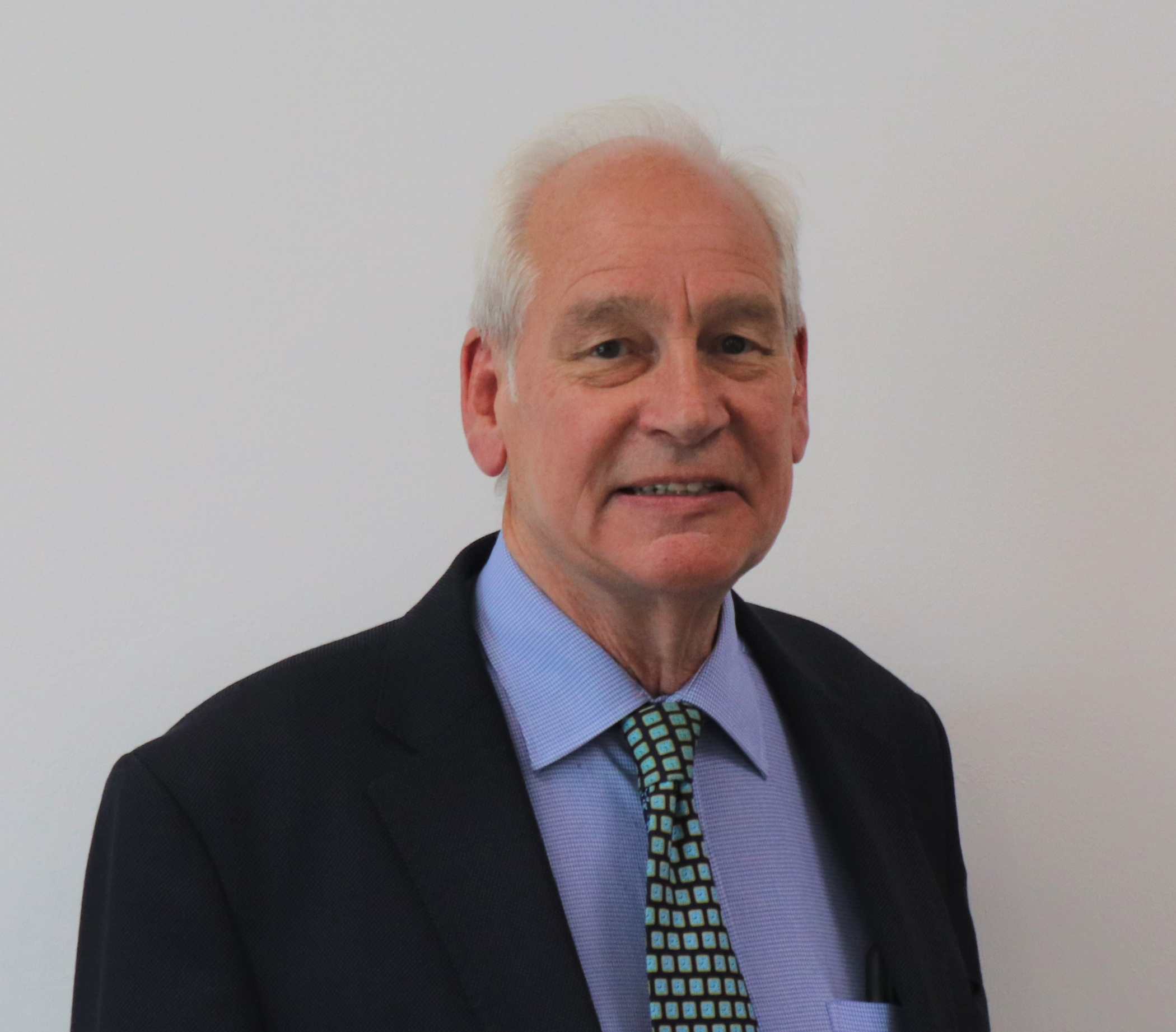 John qualified from Liverpool Medical School in 1974 and subsequently trained in Nottingham, Cambridge, Liverpool, and Birmingham. He was appointed a Consultant in Accident and Emergency at Leighton Hospital in 1983 and continued in that role for 26 years. From 1998 to 2005, he also worked for one or two days per week as Associate/Deputy Postgraduate Dean in Liverpool, his main responsibility being to ensure that senior trainees in all specialities (apart from General Practice) were progressing satisfactorily, taking remedial action as necessary.
John took early retirement in 2009 in order to pursue his career as a magistrate.
John was born in Lancashire but has lived in Cheshire since 1983 and was delighted to be appointed as a Public Governor, representing Crewe and South Cheshire. He applied to be a Governor as he has always been dedicated to the NHS but is very concerned about the challenges it now faces.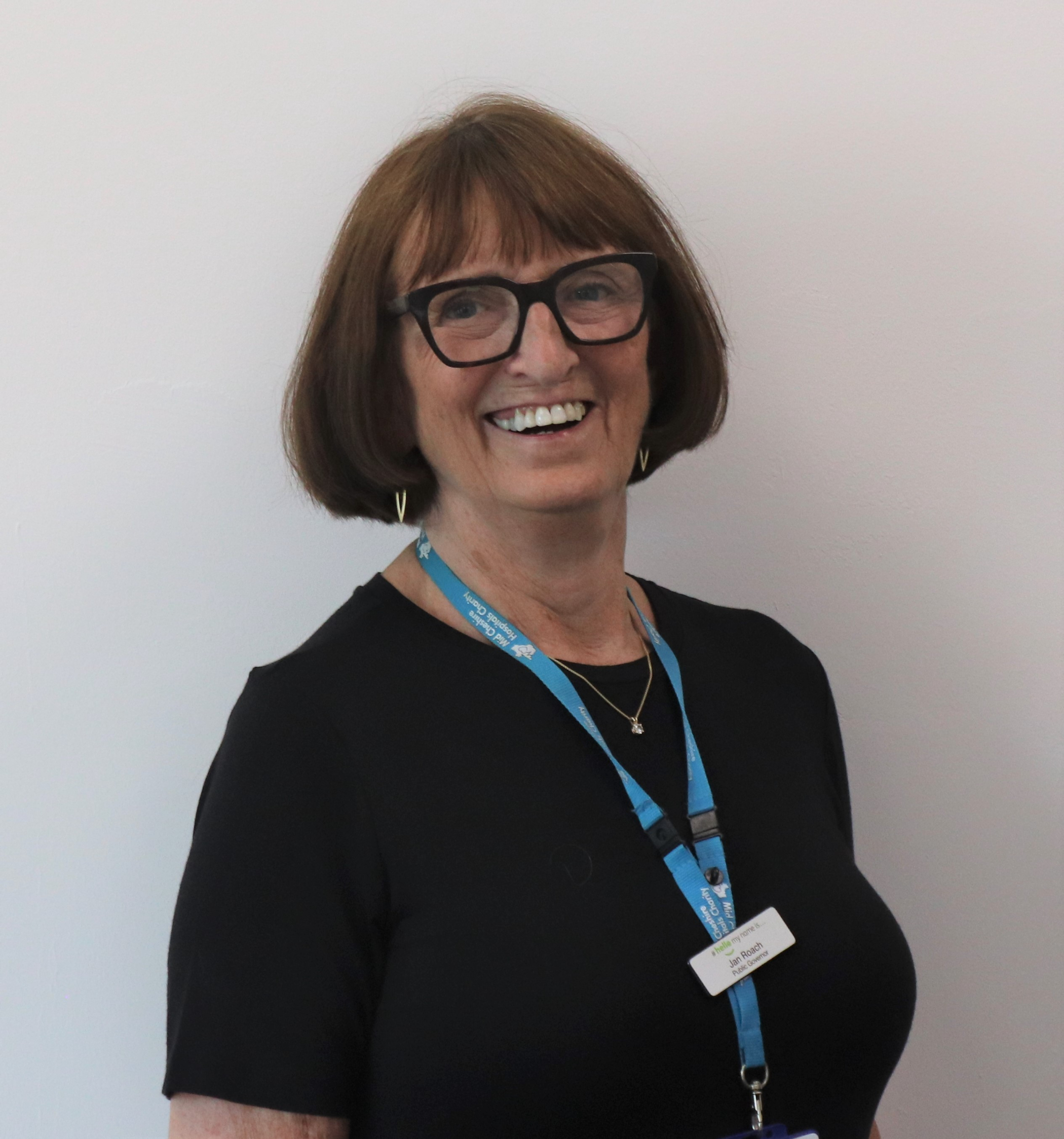 Having moved to Cheshire from the West Country many years ago, Jan now lives in Willaston, near Nantwich.
She worked as a nurse within the NHS for many years, covering different specialities and gaining experience at Leighton Hospital. When she retired, Jan became a Governor as she wanted to stay in touch with improvements within the NHS and be involved with Mid Cheshire Hospitals NHS Foundation Trust (MCHFT).
Jan is passionate about the excellent care provided to the community by dedicated staff, as this was her main focus for many years and continues to be so.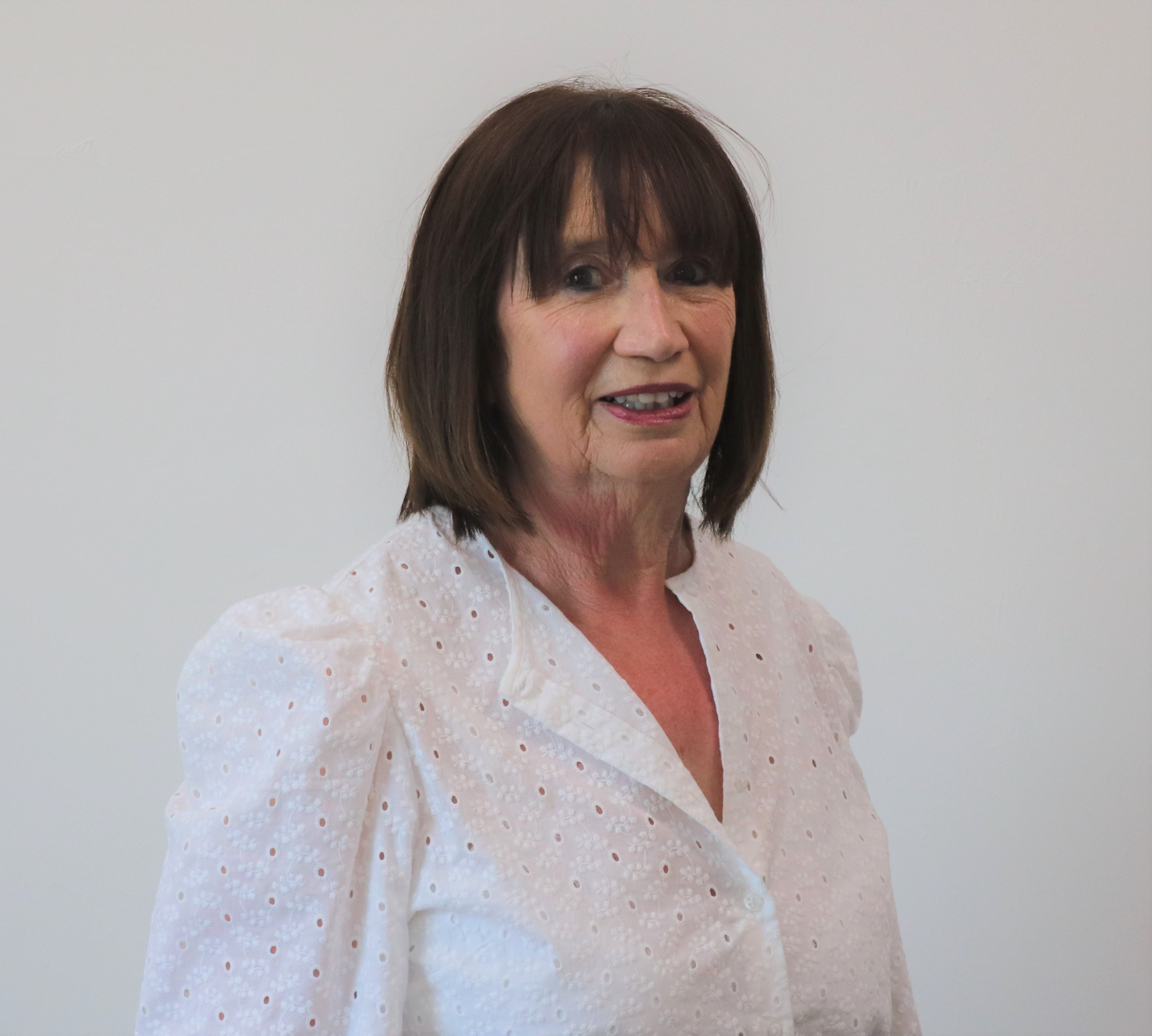 Prior to her retirement, Pat worked with Cheshire County Council, followed by Cheshire East Council.
Pat was a Deputy Head Teacher, Acting Head Teacher and latterly an Early Years Consultant.
At the same time, she worked as a Moderator for Standard Assessment Tasks [SATS] with the Cheshire Unit of Performance and Assessment and was an Affiliate member of the Chartered Institute of Education and Assessment.
Pat also has a Pharmacy qualification.
The role of Public Governor representing the constituents of Crewe and South Cheshire interests Pat and excites her as it affords the opportunity to engage with the constituents she represents, enabling her to raise any concerns and positive comments to the Trust about their experiences of their treatment at the hospital.
The concerns and positive comments help to monitor, evaluate and ensure continuous improvement in the already high-quality standards of care, allowing positive patient experiences and outcomes within the Trust.
Pat feels privileged to be involved. Pat lives in Wistaston, Crewe.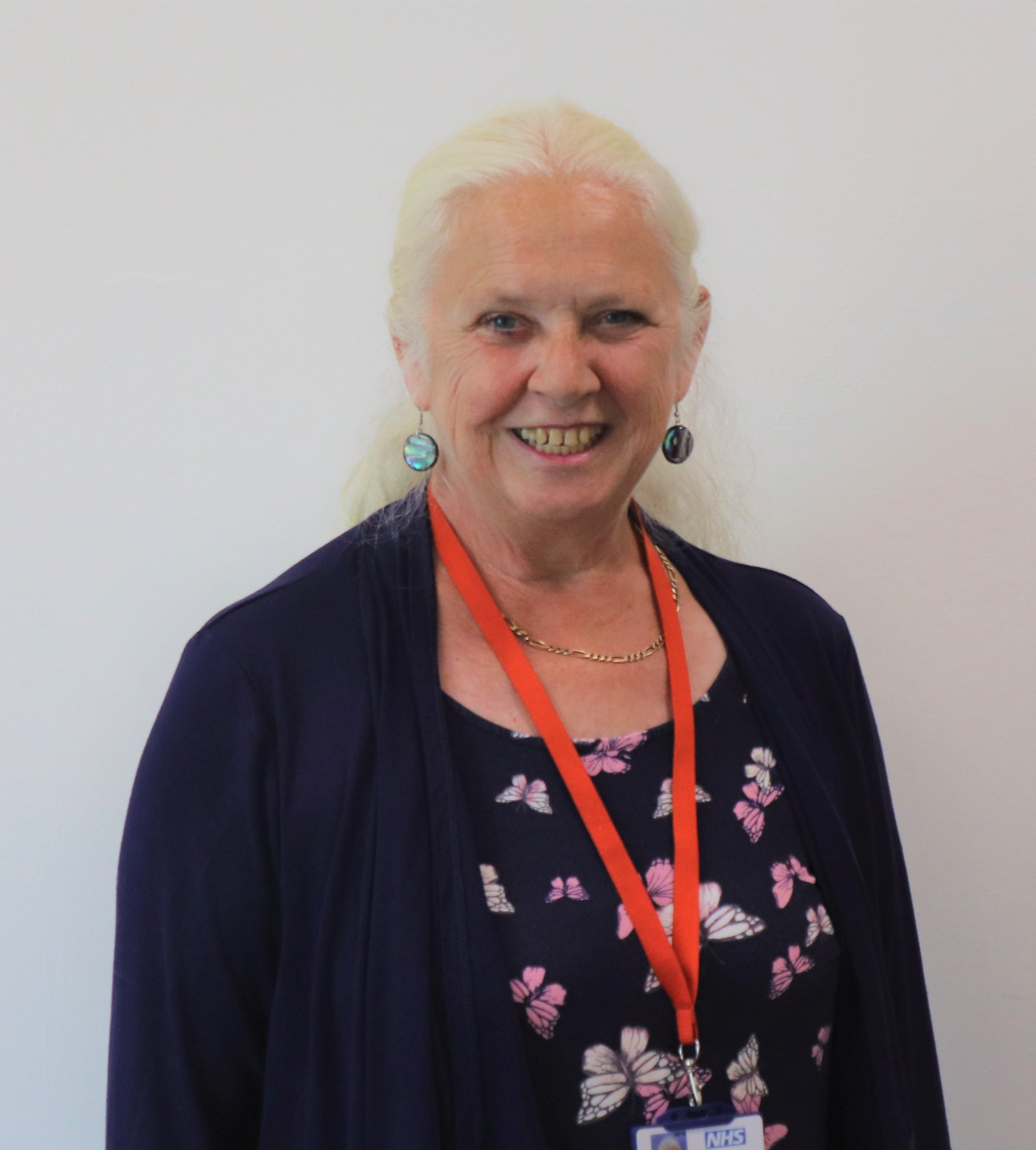 After spending 4 years teaching Mathematics, Valerie joined a national examination board based at Manchester University, where she was involved in syllabus development, liaising with schools, and question paper production. Valerie moved on to study for a personnel degree, becoming the Board's Senior Personnel Officer. When she retired early, Valerie wanted to become involved with the NHS, so became a Volunteer with Mid Cheshire Hospitals NHS Foundation Trust (MCHFT) in 2010, serving mostly on committees of different types. As part of her wider volunteer role, from January to May 2021, she was a Volunteer at the COVID Vaccination Centre at Leighton.
For the past 6 years, Valerie has been the Patient Representative on the Surgery and Cancer Divisional Board. Additionally, in 2019, she became a Public Governor for Patients and Carers. She is the Chair of the Nantwich Health Centre Patient Panel and, through that, became involved with the local Clinical Commissioning Group (CCG) and various groups relating to the Nantwich and Rural Care Community. She was involved in the early stages of the Self Care development material and became a CCG Self Care Champion.
Outside the above voluntary roles in the NHS, Valerie has been involved for 9 years as a parish councillor and latterly was Chair of the Parish Council.
For the past 6 years, she has opened her garden for the National Garden Scheme, which supports medical charities.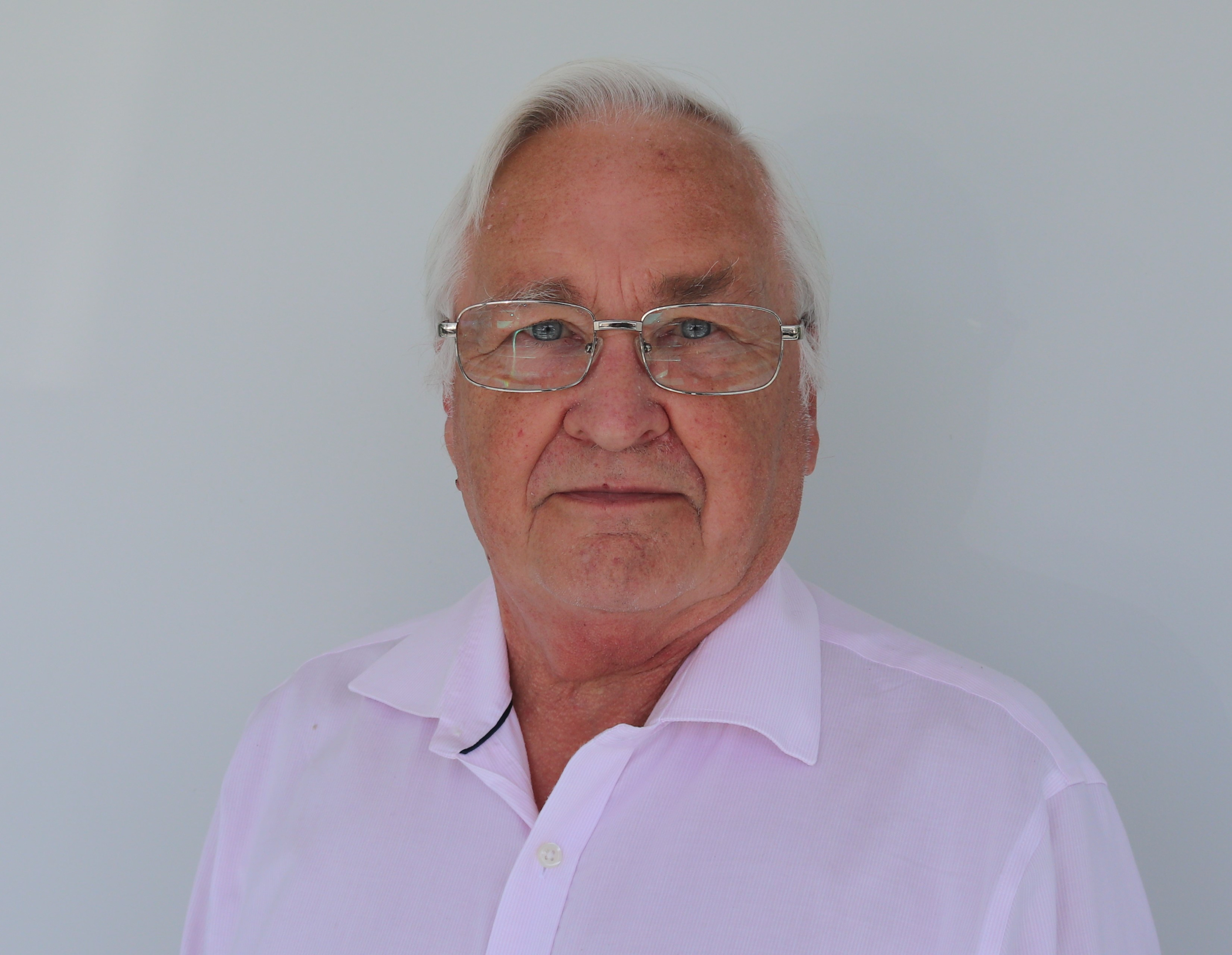 B.A. Music (Hons)(Open) M.B.ChB. (Leeds), FRCP London, FRCPCH
Bob is originally from Bolsover in North Derbyshire and graduated in medicine at Leeds University in 1970. He specialised in Paediatric medicine and after training in Glasgow and Liverpool, came as only the second paediatric consultant to Leighton hospital in November 1978.
During his years as a consultant, Bob developed a high level of understanding of how care is delivered in a secondary care setting across clinical disciplines and in multi-agency working at local, regional and national levels in the fields of child and adolescent neuro-disability, safeguarding and palliative care. Bob's professional interests were particularly the care of children with long term and life limiting conditions, and medical education. Bob retired from clinical duties in 2008 and worked in undergraduate and postgraduate medicine for a further 5 years on a part-time basis.
Since retirement, Bob has worked as a Care Quality Commission (CQC) review team member, clinical service reviewer for the Royal College of Paediatrics and Child Health (RCPCH) and others, a clinical teacher, medical student academic adviser and as a patient and carer for family and friends. He continued with a leadership role in projects when he was a Trustee of St Luke's Hospice until 2019, and for Metabolic Support UK.
Bob is an active amateur musician, currently studying for an M.A (Music) with the Open University.
Northwich and Region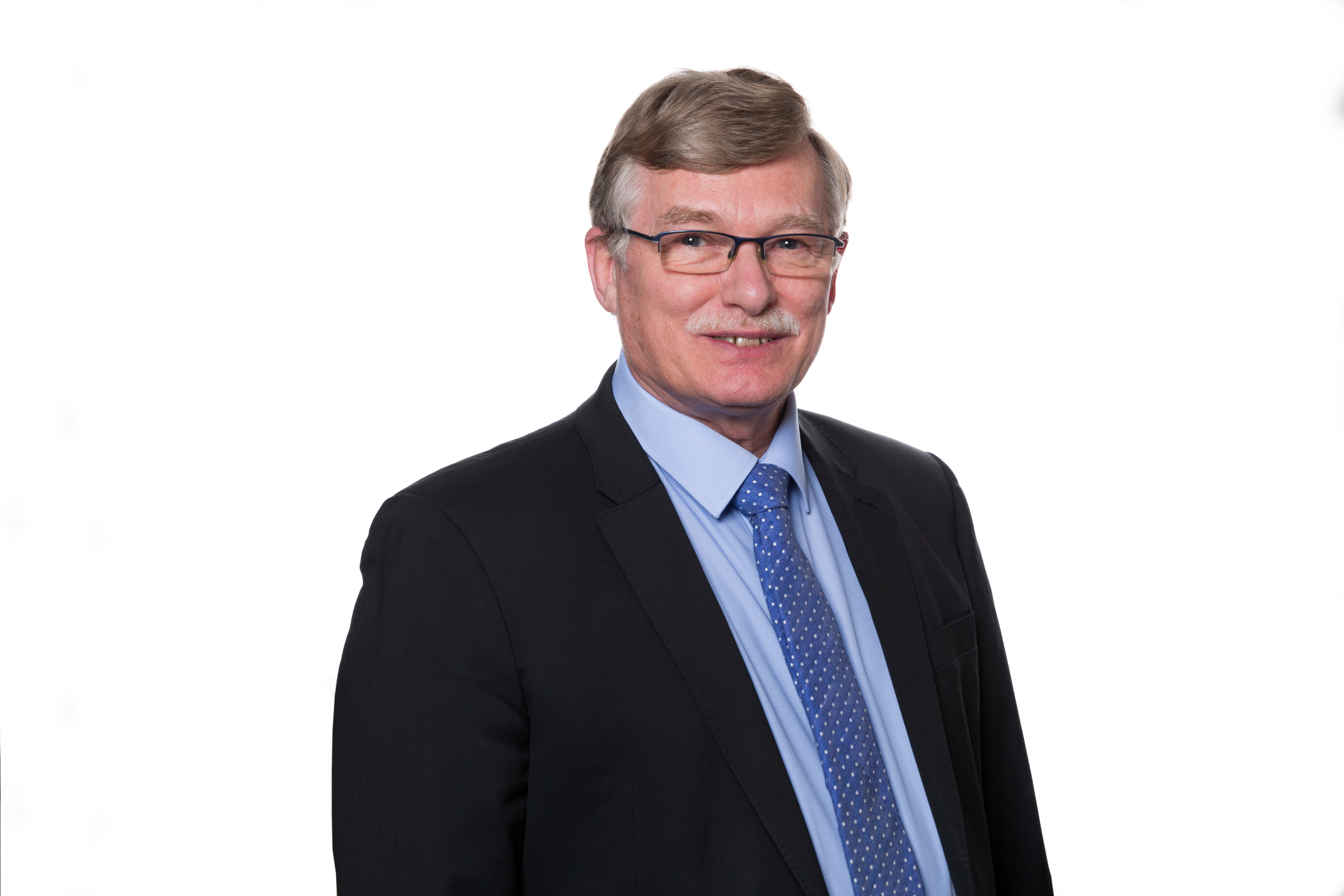 Tim has lived in Vale Royal for over 20 years and been a Governor for the past 5 years. He brings insight from working nationally via his business with the NHS around Leadership for over 12 years at regional and national level; and with the wider public sector on economic strategy for the last 25 years. He runs his own business based in Winsford.
Through his work, he understands the complex NHS system and how it is evolving and the many challenges it faces both locally and nationally. It takes time to understand the system and how best to support it and hold it to account. As a Governor at Mid Cheshire for over 5 years, he intends to use this experience to continue to represent our community.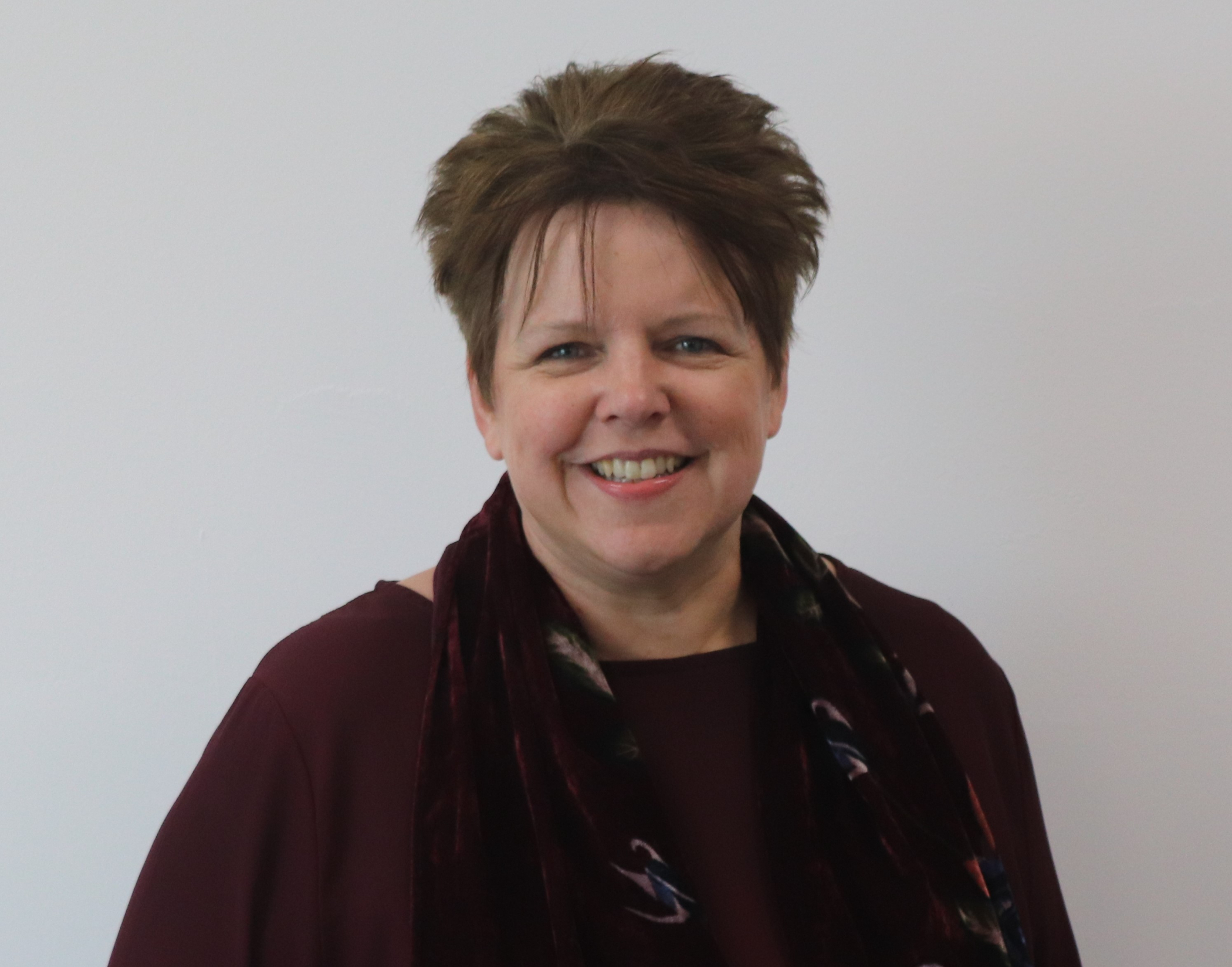 Katherine has lived and worked in the Cheshire and Merseyside area for over 25 years and has been a governor at Mid Cheshire for almost 8 years. As a parent with children and grandchildren who are Mid Cheshire's patients, Katherine is passionate about ensuring that everyone has the best possible access to expert clinical care and support locally.
Katherine's work alongside other Governors enables her to make sure that Governor's primary focus is on the quality of care that patients receive. In addition, especially given the challenges facing the NHS as a result of the Covid pandemic and wider pressures, other key areas that the governors focus on are those of staff wellbeing and support and partnership working between different health and care organisations.
Katherine has spent the past 30 years working either in the NHS or in Higher Education and is currently working at Alder Hey Children's Hospital in Liverpool in a role which focuses on learning, education and career development.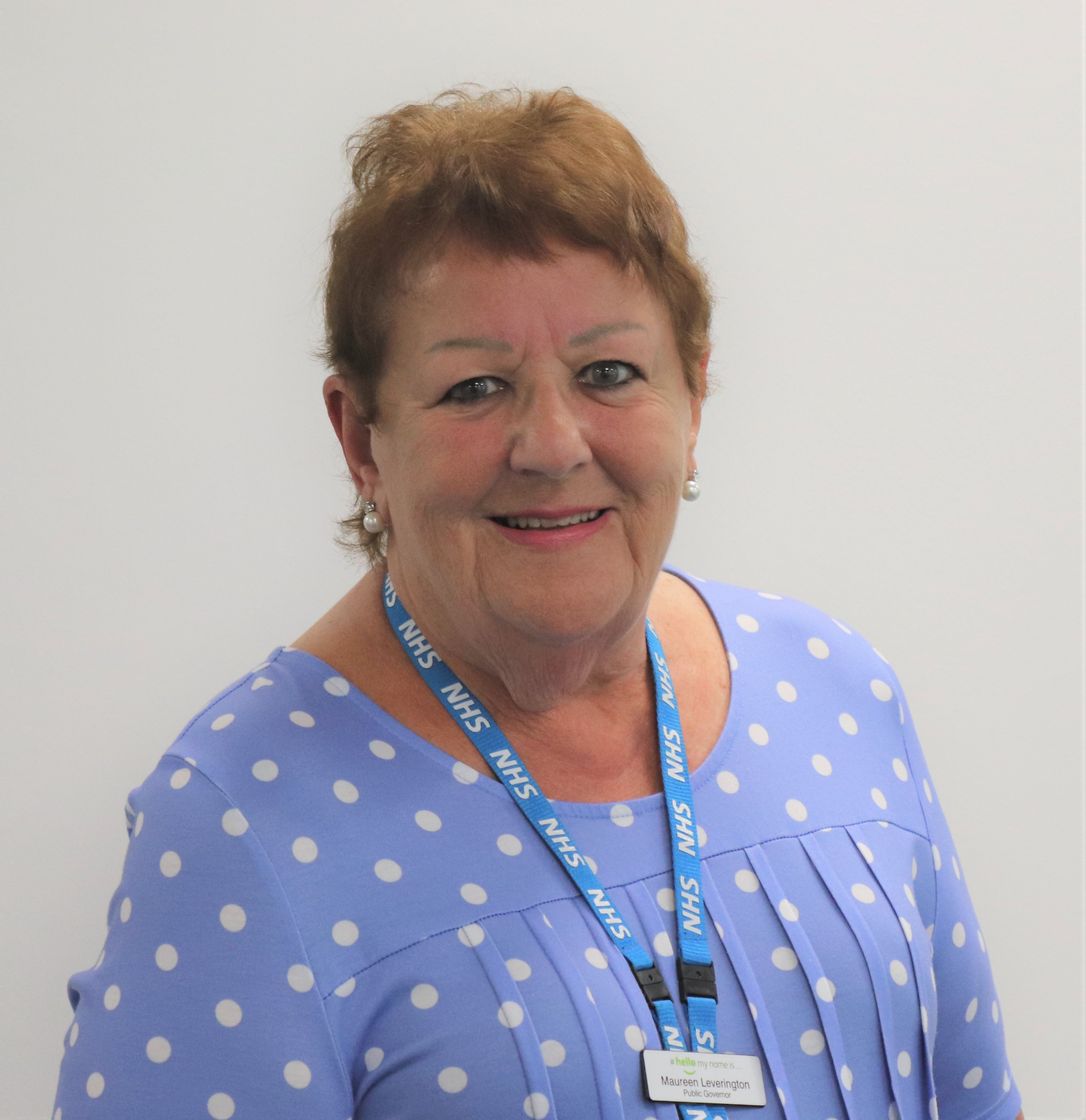 Maureen has always been interested in health. She wanted to become a nurse in her teens and was accepted for this position. Unfortunately, events happened which meant she could not continue in her chosen profession but, to this day, she retains her interest in healthcare. When she studied music at university, Maureen also studied the psychology of health because health and music have a big connection and she gained a joint degree.
Maureen lives in Middlewich with her husband and has five children. She was very pleased to have been appointed a Governor some years ago. Her interests lie in talking to patients to ascertain that they are happy with the hospital, speaking to the staff and engaging with them, walking round the hospital noting how things are changing (hopefully for the better). She will always try to help anyone who feels they need help and welcomes contact with constituents.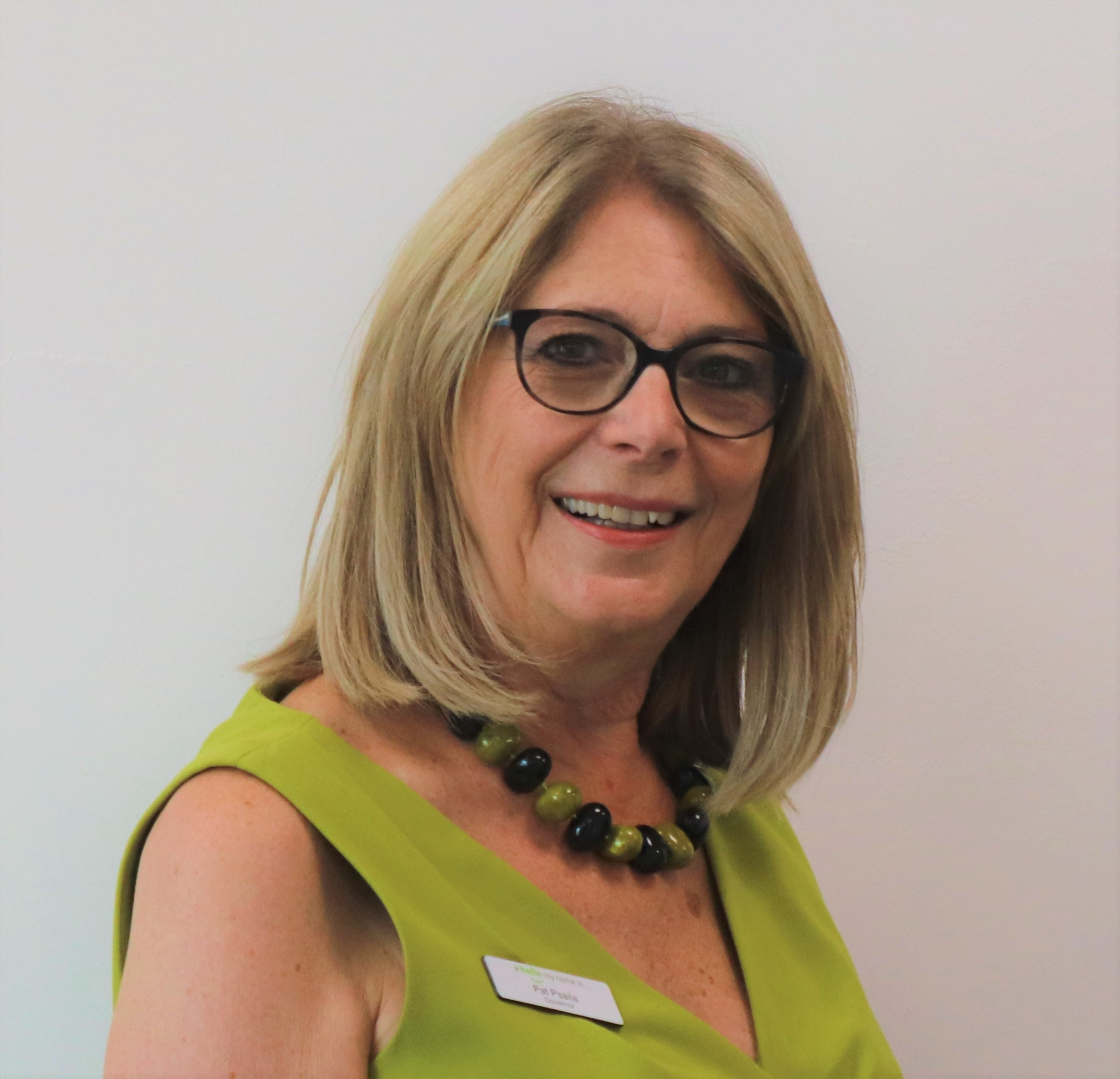 Pat was born and grew up in Gibraltar, so is bilingual in English and Spanish. She has lived in the UK for the past 52 years, 34 of those years in Cheshire. During her working life, her career progressed through various administrative and managerial positions where she gained diverse experience in all aspects of business administration.
She was elected as a Governor for Mid-Cheshire Hospitals Foundation Trust in 2014 and for 8 years has been serving on the Council of Governors, representing the interests of the public in the Northwich area. She has seen many changes during this time and as further changes emerge, believes that it is important to continue to question and ensure that the interests of patients are at the forefront of any decision made.
As a mother of 4 and grandmother of 8, she really cares about the future of our NHS and of this Trust in particular. She strongly believes that when needed, we should all receive healthcare of a high quality, which is delivered safely, with dignity and respect.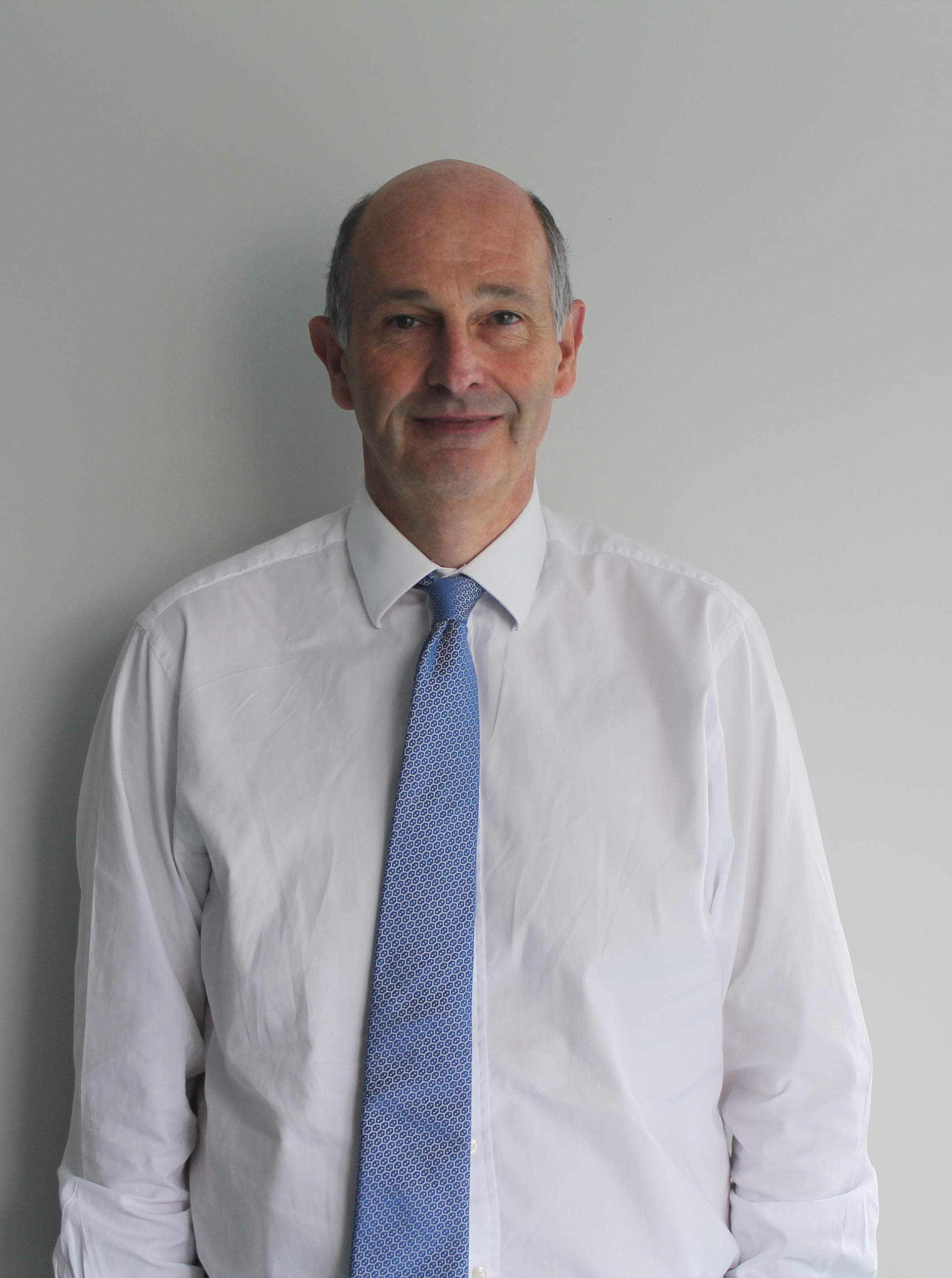 *BIO to follow*
Cheshire Borders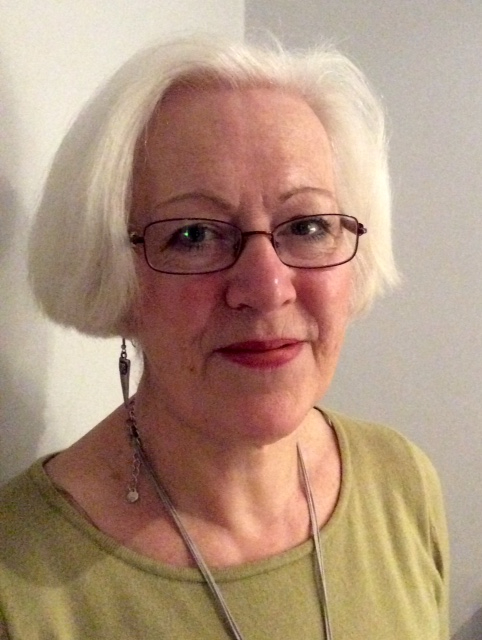 Janet has had a long career in social work, as an independent social worker in the family courts, as a children's advocate, and a lay person in the General Medical Council's (GMC) fitness to practice procedures. Upon retirement, Janet sought out voluntary work which spoke to her interests, and this was predominantly about the experiences patients have at local hospitals and GP's surgeries.
She was encouraged to consider standing for election as a Public Governor for the Congleton constituency, as she lives in Goostrey. Her positive experiences of Leighton convinced her that she would like to become more involved in its governance.
Since election, she has experienced treatment herself in the Macmillan Cancer Centre on site and has nothing but praise for this division's work. Following a fracture she sustained, the outpatient physiotherapy service also provided her with responsive and excellent care.
During her three terms as Governor, she has focussed on highlighting the awareness of compassion and kindness to all patients from all staff in order to meet the Trust's aims for delivering excellence in patients' experience of treatment for both in and outpatients, and for those in the community. Wherever possible, Janet has followed up queries for local people who are experiencing difficulties in communicating their treatment needs. She welcomes being contacted in instances where she may be able to assist anyone in the Congleton, Holmes Chapel, Chelford and Goostrey areas.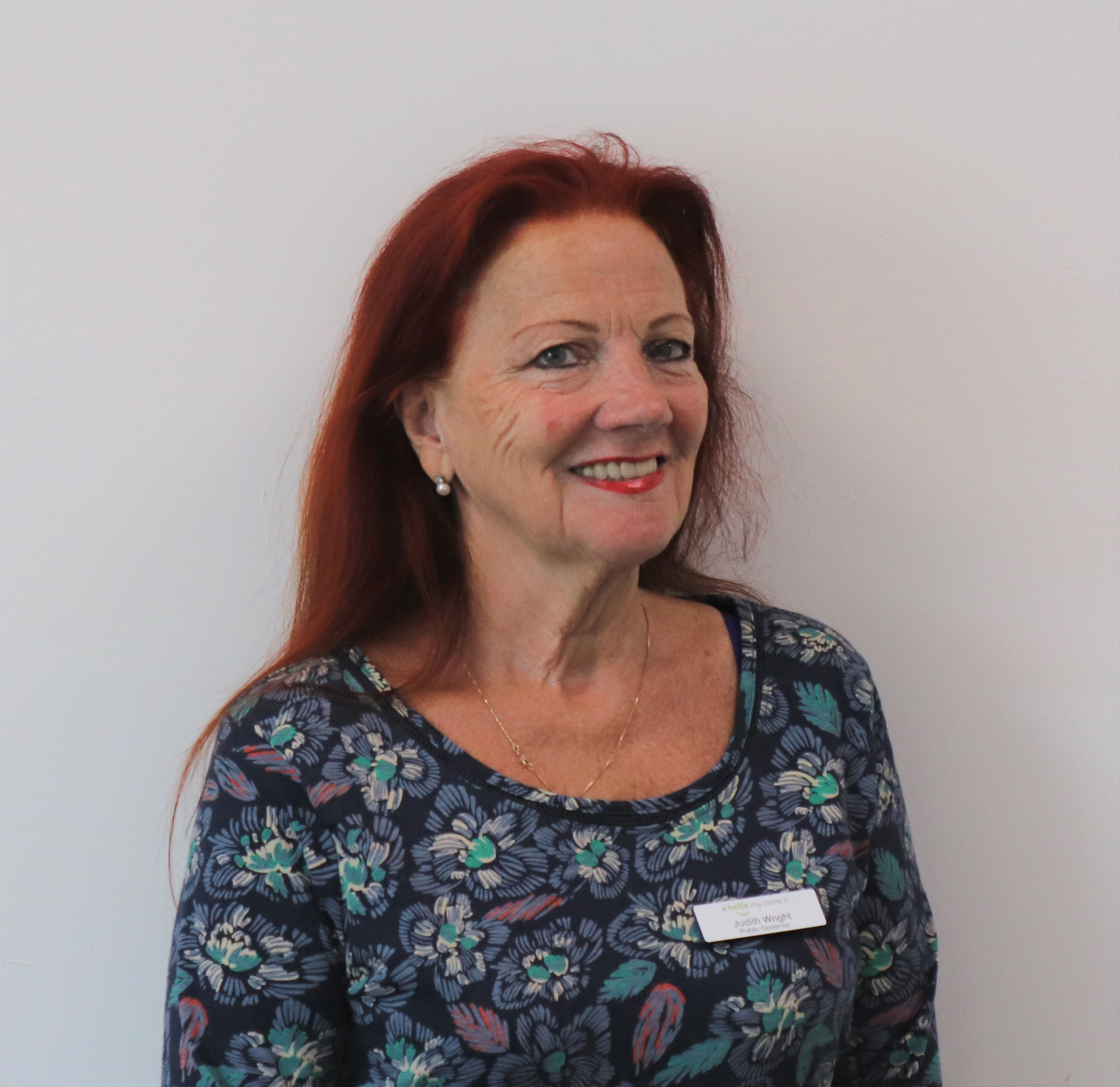 Judy is now retired following a career in the pharmaceutical industry spanning nearly 40 years. During that time, she worked with colleagues in primary care, secondary care, Clinical Commissioning Groups, disease specific networks and patient groups across a wide range of disease areas.
Judy became a governor of Liverpool Heart & Chest Hospital as she was passionate that patients received access to the right care at the right time. She held this post for 3 terms of office.
Judy's experiences have allowed her to develop a broad range of skill sets and knowledge of the 'workings' of a large organisation such as a hospital, and she has a good understanding of the different aspects of the patient journey.
Patient and Carer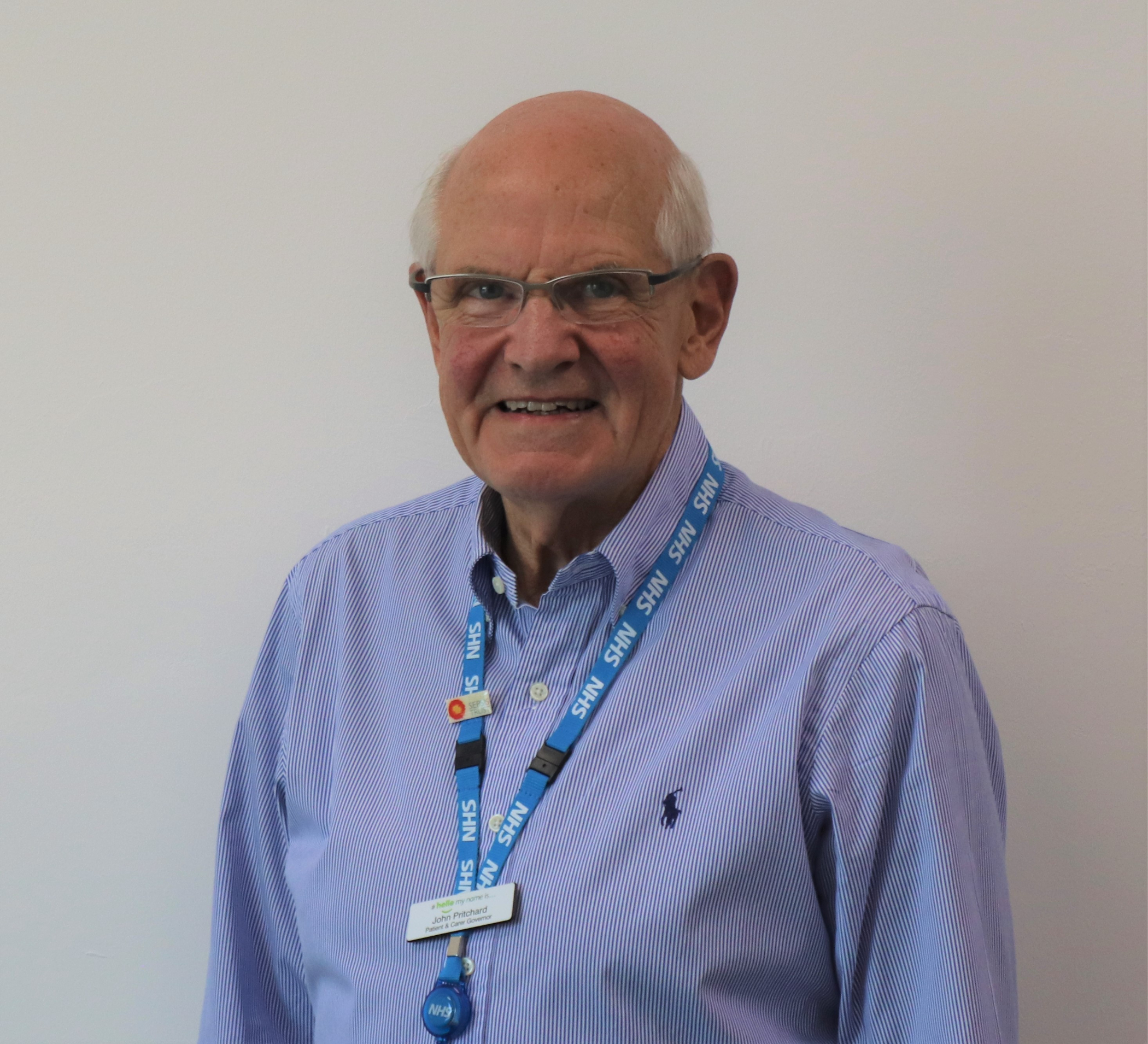 John has had the privilege of serving as Governor since 2015 and was the patient representative on the Sepsis Steering Group.
John's professional career was in electronics engineering, specifically in computing, and worked on large computer installation and systems in technical roles for CERN ( European Centre for Nuclear Research) in Geneva, Switzerland which, at the time, was one of the first organisations to adopt the World Wide Web, now the Internet.
John was also technical support to the American Air Force (USAF) on their worldwide mainframe network and was based at Lakenheath Air Base. John covered all the air bases from the Azores to Turkey and Greece.
Before he retired, John was the Director of Engineering Services at Celestica (formerly ICL) at Kidsgrove. Part of a global manufacturing company, he managed the UK-based design team.
John's career has given him great passion for the application and advancement of computing in all areas of today's global approach. He is passionate about seeing the NHS harness as much of the improvement computing can offer, whether that is Electronic Patient Records or using Artificial Intelligence to give accurate diagnosis from CT and MRI scans. He wants to use his experience and knowledge to improve patient care and health outcomes for all patients who find themselves in Leighton Hospital for treatment.
John lives in Alsager with his wife. He has two children and two granddaughters.
Partnership Governors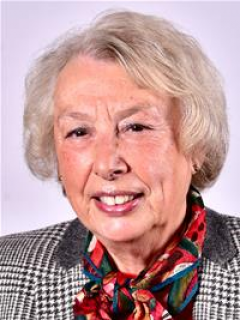 Gina is a representative of Cheshire West and Chester Council. When she lived in Lancashire, she was a Non- Executive Director of the Royal Preston Hospital Trust. Since moving to Winsford in 2006, Gina has been part of the Winsford Primary Care Group and involved in the development of the group which involves a large number of partners associated with the care of residents in the town.
Gina served as a Councillor in South Ribble Borough Council from 1991 until 2005; she was Leader of the Council for part of that time. She moved with her husband in 2006 and became a Winsford Town Councillor in 2009, serving two terms as Town Mayor in 2014-15 and 2018-19.
Gina has a daughter who is a CBT therapist and a granddaughter who is a midwife, so she has a close interest in the NHS. As a Cheshire West Councillor, she has been involved in the Council's Adult and Children's Social Care Commission which has been a great opportunity to hear how the users of services feel about the Council and partners working together to improve the way in which services are delivered. Gina is an advocate for her husband, who has Alzheimer's, so it has been both a personal as well as a public role.

*BIO to follow*
Staff Governors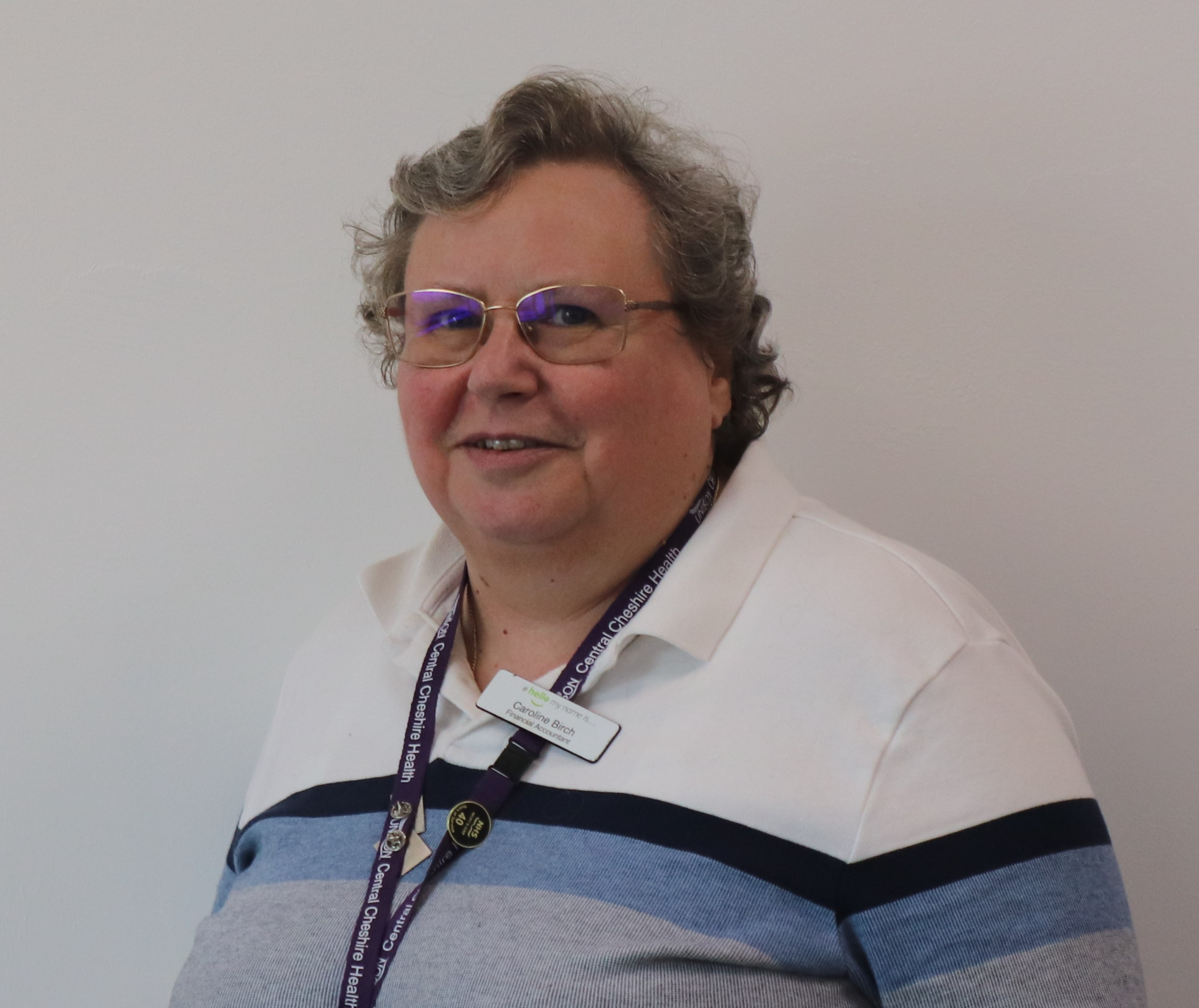 Caroline joined what was then Crewe Health Authority in 1981, following completing a degree in business studies. She was a clerical officer within the finance department although her main strength was HR rather than numbers. However, Caroline came to love working with figures and stayed within the Technical Accounts area of Finance throughout her career.
In 1992, Caroline moved to Leighton with her team to support the newly created Mid Cheshire Hospitals Trust. Throughout the years, there have been many changes - recurring ideas mainly, re-organisations and new leadership. What has remained a constant is staff dedicated to the NHS putting their patients first. It was to support these staff that spurred Caroline into becoming a trade union activist in the mid-eighties. She is now in her third term as the Governor for Trade union and staff side organisations. The role allows Caroline to have a valuable insight into how plans are shaped and has allowed her to meet a wide range of fellow governors with valuable experience to share.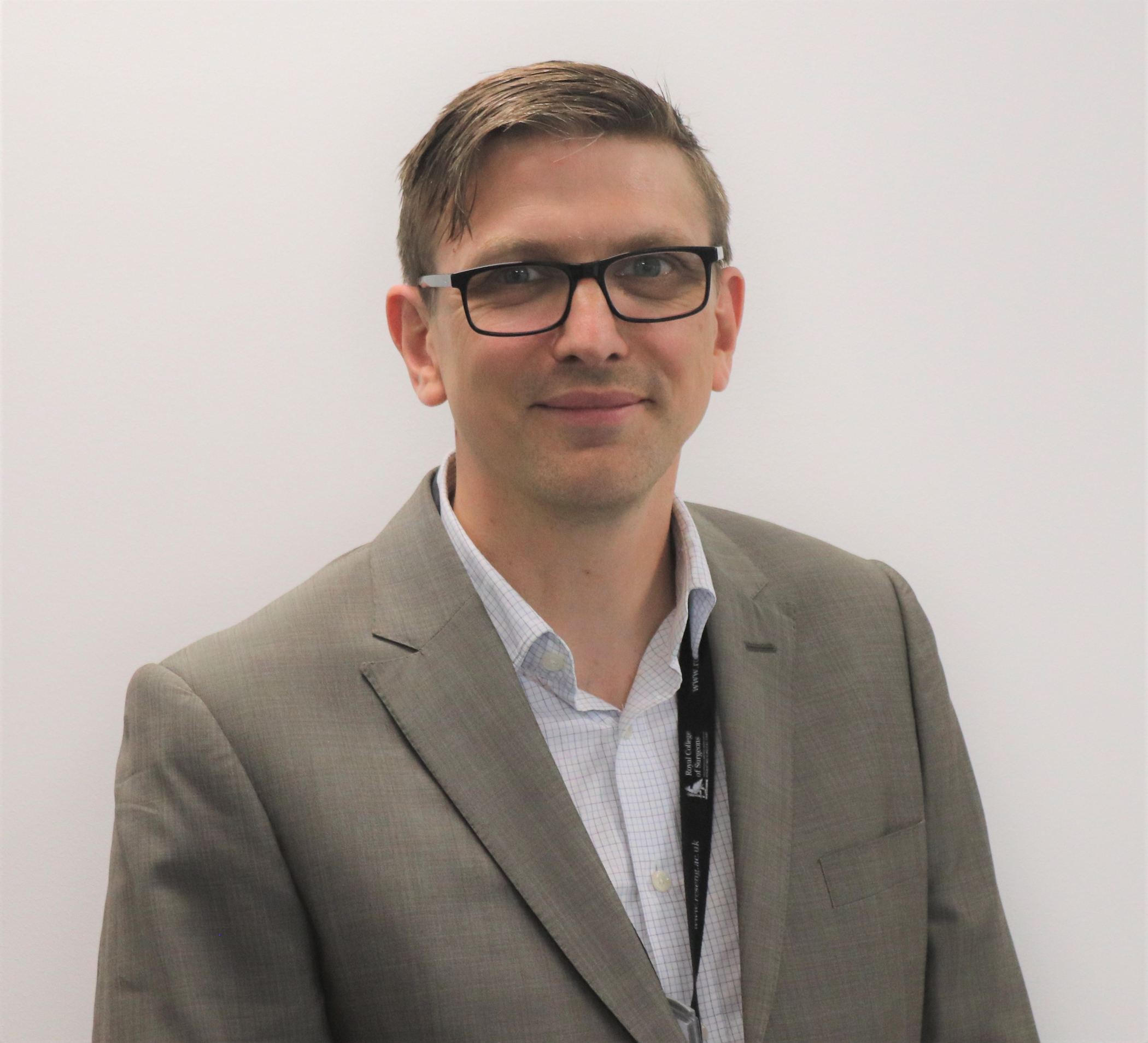 *BIO to follow*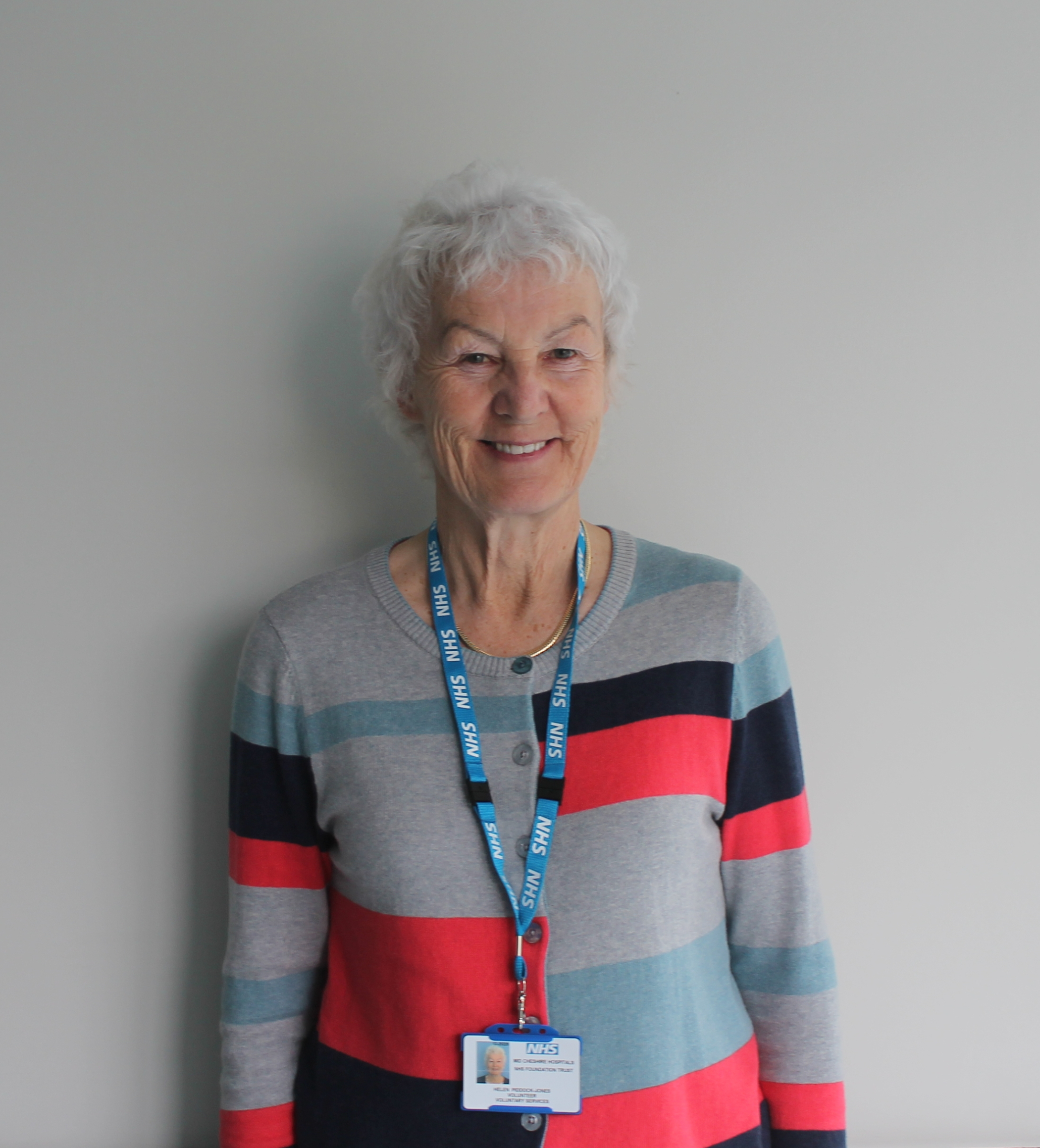 Helen started her career as a barrister, then spent fifteen years working in radio and television. With the BBC, she spent time as a Radio 4 producer and then worked as a newsreader and presenter with ATV television. This developed her communication skills and enabled her to work with a wide variety of people and communities. Helen also had four children's books published. Retiring from broadcasting, she ran her own medium-sized giftware manufacturing company for 30 years, where she gained extensive experience of managing finances and dealing with staff and customers.
For over 26 years, Helen volunteered as a Samaritan, based in Crewe, caring for the emotional health of our citizens. During this time, she was Director, Treasurer and Lead Trainer.
When she retired, Helen decided to become a volunteer at Leighton Hospital and does a regular four-hour duty each Friday morning on the Pharmacy Reception, getting to know more and more about the way the hospital works.
Helen decided to apply to become a Governor as she felt her life experiences and skills were appropriate for supporting the needs of both patients and staff. She is a strong supporter of the NHS and her experiences as a volunteer at Leighton Hospital heightened her desire to contribute further to the development of high-quality patient care.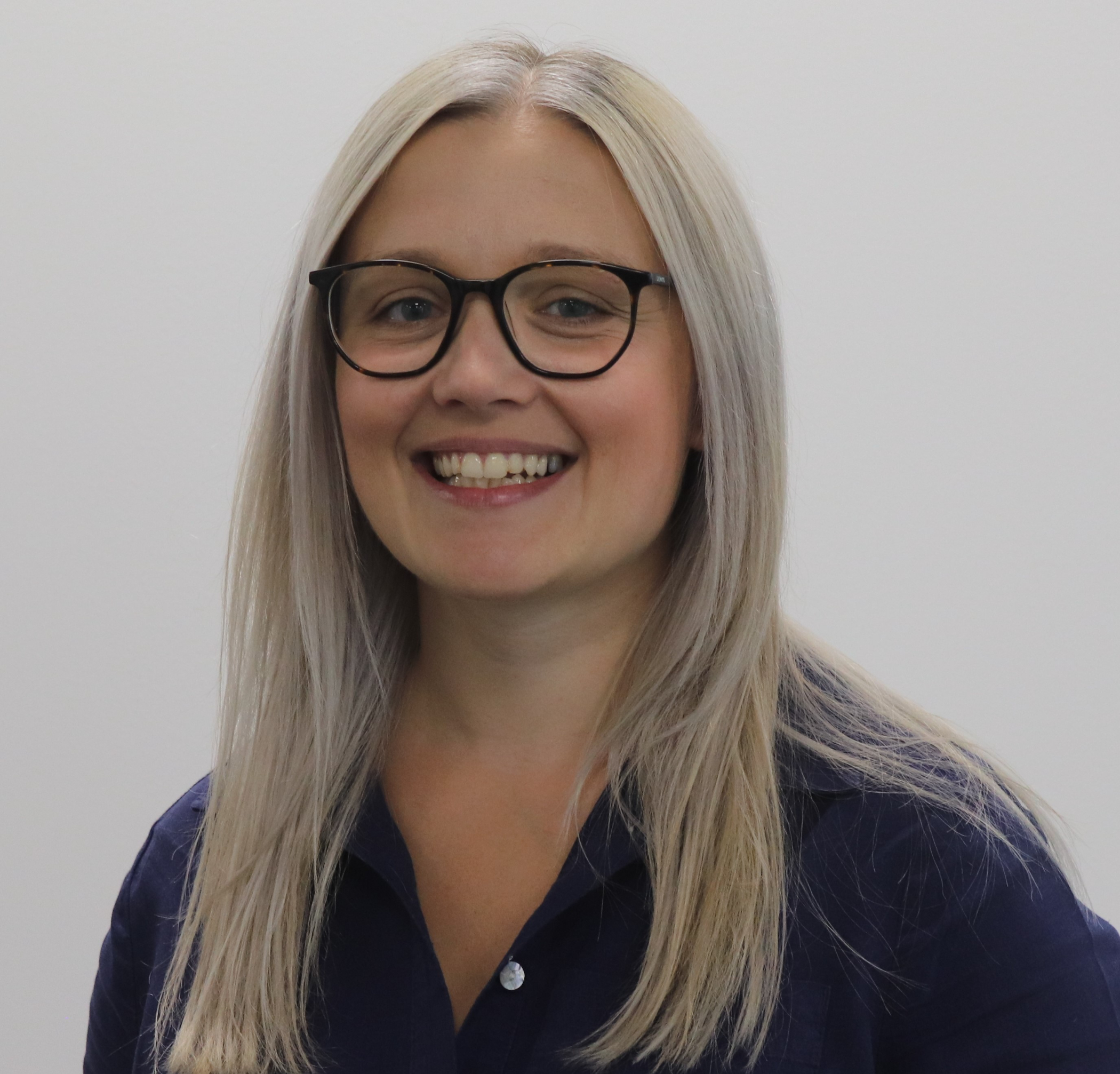 Kate has 20 years' experience of nursing, starting her career as an auxiliary nurse, before qualifying as a registered nurse in early 2006.
Kate joined the Trust in February 2020 and currently holds the position of Lead Cancer Nurse. Kate joined the Trust from The Clatterbridge Cancer Centre, where she was an Oncology Clinical Nurse Specialist within the North-West Coast Sarcoma Service.
Kate became a Staff Governor as her career in cancer services provided significant insight into the care spectrum and she is keen that services and systems work symbiotically to support patients and their professionals to achieve great, quality, local care.
Kate lives in Cheshire with her husband and three sons.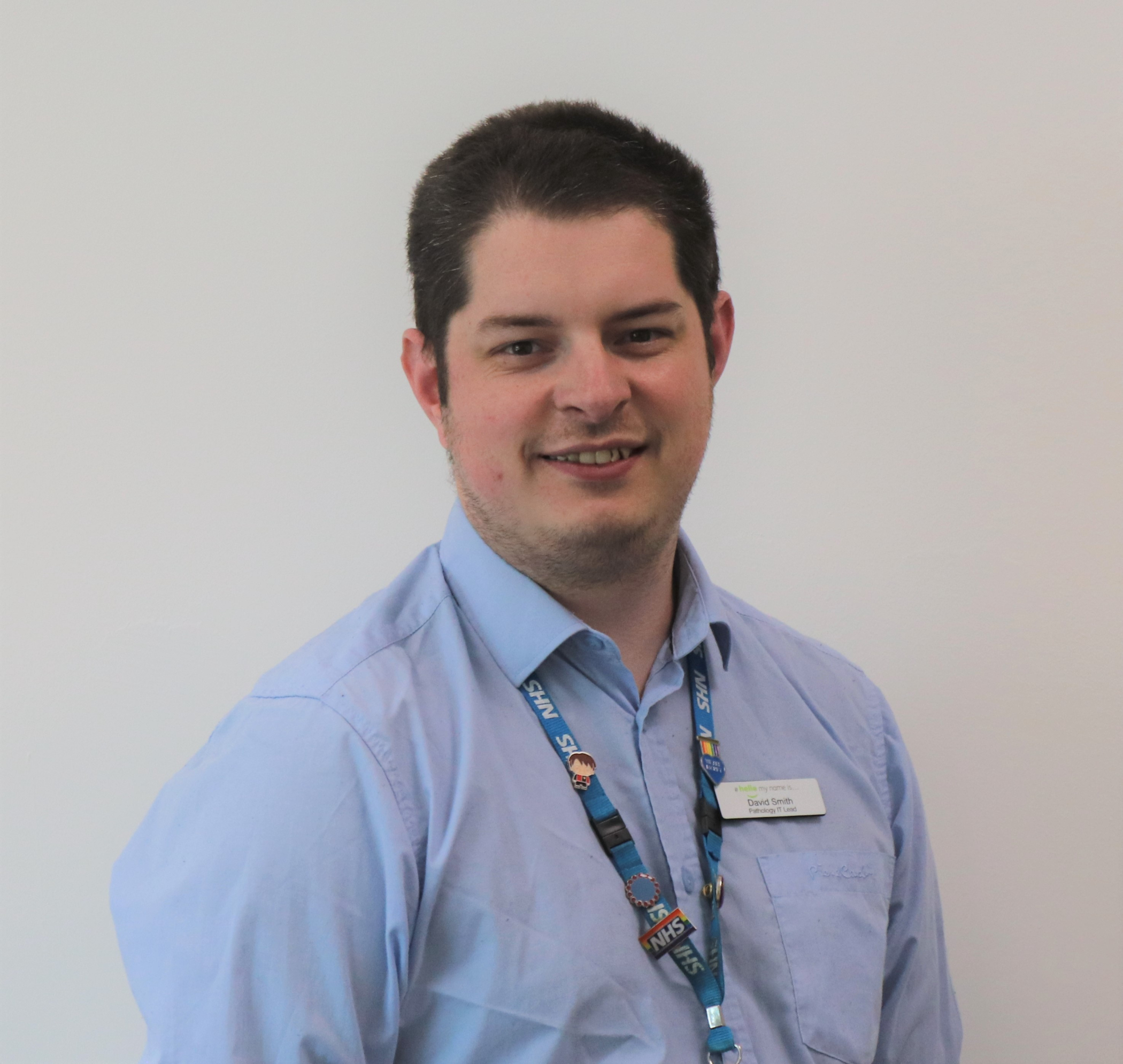 What I enjoy most about being a governor is being able to voice the opinions and challenges of staff at the highest level. I decided to become a governor because it provides me with an opportunity to make a difference.
Julia has been a Staff Governor since 2021, representing other professionally qualified clinical staff and currently serving as part of the Patient Information Group (PIG).
She qualified in physiotherapy, has MA in Health Service Studies and an MSc in Sports Injury. She has worked in both the UK and US in public, private and not for profit healthcare over the last 30 years.
Julia currently works within the Central Cheshire Integrated Care Partnership (CCICP) as a Community Physiotherapist alongside GPs, Nurses (District Nurses and Macmillan nurses,) and other therapy staff to support patients in their own homes.