MCHFT is a research active Trust.
For more information on specific research areas, click on the links below.
Research is actively promoted in our Paediatric and Neonatal areas and we have a wide range of studies covering various specialties from Respiratory, Orthopaedics, Dermatology and Endocrinology.
If you would like to find out more, please call 01270 612123.
What is a Clinical Trial? - a short video for parents and children
https://twitter.com/SCIENCEtrial/status/1309499894936334337
Open Trials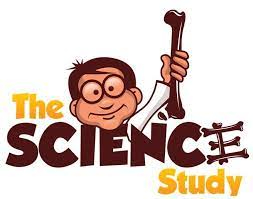 The SCIENCE Study is trying to improve the treatment of children who have a broken bone in the elbow called an 'epicondyle fracture'. Doctors treat these injuries in different ways. Half of doctors advise to rest the elbow in a cast or splint and allow it to heal by itself, whilst the other half advise surgery to fix the bone. Despite the number of these injuries, doctors are not sure whether one way of treating them is better than the other because it has never been researched. For more information, please visit the study website at www.sciencestudy.org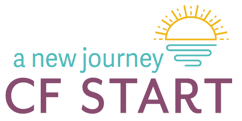 The aim of the CF START trial is determine the safest and most effective way to treat infants diagnosed with Cystic Fibrosis (CF) with antibiotics.

The CRAFFT study is trying to find out the best way to treat children who have broken their arm at the wrist, and the bones have moved out of place. Doctors treat these injuries in different ways, either by placing in a plaster and allowing it to heal itself, or by having surgery to fix the bone in place. For more information, please visit the study website at www.crafftstudy.org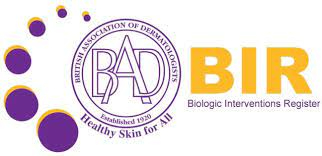 The BADBIR research study is an observational study looking at treatments used for patients with psoriasis.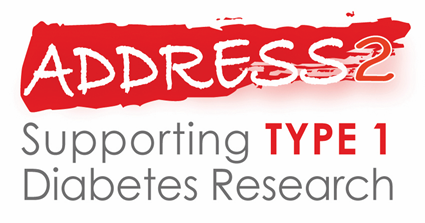 The ADDRESS-2 project is for children and adults newly diagnosed with type 1 diabetes wanting to hear about opportunities to take part in clinical research.

GenOMICC studies the genes (DNA) of people who become critically ill, or meet certain criteria, to better understand why some people become sicker than others and, potentially, to discover new ways of treating patients. More info can be found at www.genomicc.org
Leighton Hospital is a Continuing Care Site (ie not recruiting) for the neonatal studies AZTEC and FEED1.

Azithromycin Therapy for Chronic Lung Disease
To determine the effectiveness of azithromycin in increasing survial without physiologically defined CLD (moderate/severe) when compared to placebo.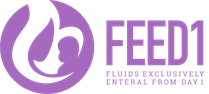 Fluids Exclusively Enteral from Day 1
This study aims to find out whether starting babies on "full milk feeds" rather than "gradual milk feeds" will lead to babies going home earlier from hospital.
If you require any more information, please contact joanne.tomlinson@mcht.nhs.uk
Leighton Hospital's Oncology Research Department is actively involved in clinical research and has many studies currently open to recruitment across seven different disease areas.
If you would like to know more about getting involved in any clinical research in any of these areas please contact the Oncology Research Department on 01270 273486
OPEN TRIALS
BREAST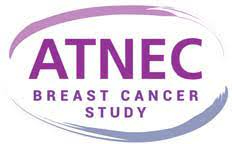 A clinical study for people with early stage breast cancer which has spread to the axillary nodes. Breast cancer sometimes spreads to other areas of the body via the lymphatic system. Chemotherapy can be given as a first treatment to target these cells and reduce cancer in the axillary before surgery. After chemotherapy , further treatment to the axillary is usually offered to everyone which may include surgery or radiotherapy. This extra treatment can cause additional side effects like lymphedema and shoulder problems. We are investigating whether the extra axillary treatment is necessary for all patients to ensure we offer patients the best treatment with the fewest side effects.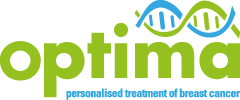 Optimal Personalised Treatment of early breast cancer using Multi-parameter Analysis
Chemotherapy is only offered to some patients with oestrogen receptor (ER) positive and HER2 negative disease. People with this type of breast cancer are often advised to have chemotherapy. Research suggests however, that not all people will benefit from chemotherapy. Some may do just as well with hormone treatment alone. The aim of the trial is to improve decision making so that chemotherapy is only given to those people who could benefit from it. Tests have been developed to try to improve decision making. These tests tell us about how a tumour may behave in the future. The tests use a sample of the tumour already removed by the surgeon. The trial wants to find out whether we can use one of these tests to safely and effectively make decisions about who should have chemotherapy. Everyone who takes part in this study will receive hormone therapy.
PROSTATE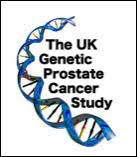 The causes of prostate cancer are unknown and the study aims to recruit 26,000 men to discover why prostate cancer develops. The research will involve studies investigating the causes of prostate cancer and factors that are associated with how the disease behaves and the effects of treatment. In particular, the study will be looking at the causes of prostate cancer developing in young men and those with a family history. The study also hopes it will help to understand the cause of the disease in patients who do not necessarily have a family history.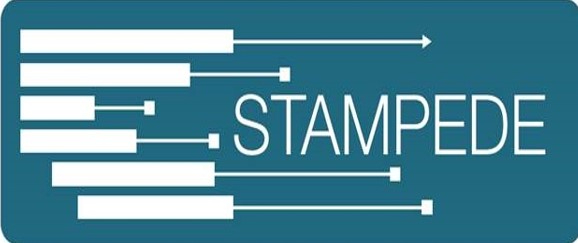 Stampede
This study is called STAMPEDE (Systemic Therapy in Advancing or Metastatic Prostate Cancer: Evaluation of Drug Efficacy) and looks at the effect of adding new or different treatments to the standard way in which prostate cancer is currently managed. This study aims to see if we can improve the way in which prostate cancer is currently managed i.e. by adding new treatments to the standard approach, can this enable men to live longer; or, by modifying the type of hormone therapy, live at least as long and enjoy a better quality of life.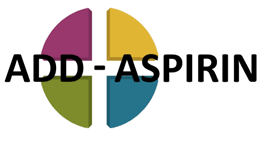 The study is testing whether taking aspirin regularly after treatment for early stage cancer stops or delays the cancer coming back. The study is testing different doses of aspirin. Some people will receive a dummy drug (placebo).
ACE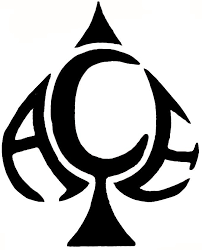 A study to evaluate cognitive assessment in metastatic castrate resistant prostate cancer (mCRPC) patients treated with Abiraterone Acetate + Prednisolone (AAP) or Enzalutamide (ENZ)
Patients for the study will have a condition called metastatic castrate resistant (advanced) prostate cancer. 'Metastatic' means spread of the prostate cancer to other sites in the body and 'castrate resistant' means that it is no longer susceptible to the first round of hormone therapies. The available options to treat this type of cancer are newer hormonal tablets (either abiraterone + prednisolone or enzalutamide) or chemotherapy. For this trial patients, with their doctor, will have selected newer hormonal treatment to treat the cancer. The treatment is either abiraterone + prednisolone or enzalutamide, which is why the patients are then eligible for the study. Once the prostate cancer becomes castrate resistant, it is stimulated by the very small amounts of testosterone that is made by the adrenal glands, which sit above the kidneys. Abiraterone + prednisolone reduces the amount of testosterone made by the body. This reduces testosterone levels and may shrink the prostate cancer or stop it growing. Enzalutamide works by blocking androgen receptors on the surface of prostate cancer cells. As the hormones cannot attach to the receptors this stops or slows down the growth of the cancer cells.
The aim of the study is to establish whether there is a difference between these two hormonal treatments in relation to cognitive abilities, patient reported cognitive abilities, mood, and tiredness levels (fatigue).
This is an observational study which means patient treatment will not be affected whatsoever. The questionnaires and the cognitive assessment are all confidential.

Patients with prostate cancer may benefit from pelvic node radiotherapy. This is an effective treatment for prostate cancer and may (or may not) be better than prostate only radiotherapy. This is because there is a chance that the cancer may have spread from the prostate to the pelvic lymph nodes. This study will investigate the benefit whether in addition to treating the prostate gland with radiotherapy; the lymph nodes in the pelvis are also included within this treatment (called Pelvic lymph node radiotherapy).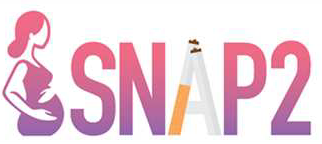 A randomised controlled trial, looking at the impact of the 'Baby, Me & NRT' intervention on pregnant women's adherence to nicotine replacement therapy (NRT)
Primary objective: To determine whether the 'Baby, Me & NRT' intervention added to usual NHS cessation support increases pregnant women's number of days of NRT use in the first 28 days following a quit date.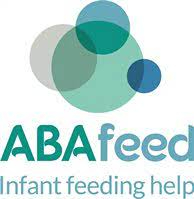 The effectiveness and cost-effectiveness of Assets-based feeding help Before and After birth (ABA-feed) for improving breastfeeding initiation and continuation
A multicentre randomised controlled trial with internal pilot
Primary Objective: To evaluate if the ABA-feed intervention compared with usual care increases any breast feeding at 8 weeks post birth, in first-time mothers regardless of their feeding intentions.
Multiple Pregnancy Register
To systematically track complicated multiple pregnancies, and uncomplicated monochorionic twin pregnancies, to ascertain pregnancy outcomes and address the gaps in knowledge.
To improve patient care by following the best scientific evidence.To provide complete data for quality benchmarking projects, audits and research studies.
To establish a platform to allow long-term follow-up of these infants at a national level. The Registry would facilitate long-term follow-up of a large cohort of twins whose pregnancies were complicated, whether or not they had antenatal intervention.

CRAFT-OBS: Observational Study
To evaluate subsequent pregnancy risk of preterm birth in women with a history of previous caesarean in established labour. This prospective study using clinically indicated and acquired cervical length and quantitative fetal fibronectin data will help establish a predictive model of preterm birth <34 weeks and <37 weeks.
Katrina Humphreys is the Physiotherapy Research Facilitator for CCICP MSK studies. She works half time in research and half time in physiotherapy – where her main time is spent as a Vestibular Specialist Physiotherapist. Katrina can be contacted at katrina.humphreys2@mcht.nhs.uk
The studies active in CCICP are:
FEMUR 111
This is a Fractured Neck of Femur study – consenting adults over the age of 60 that are admitted to Leighton Hospital with a fractured neck of femur and are then taken to surgery for a repair.
The eligible patients are identified and then asked if they would mind a study team member contacting them when they are discharged home.
If they consent to the study they are then randomised to either the "usual care" arm OR the "enhanced care" arm.
This enhanced care involves 6 visits to the patient's home to provide physiotherapy rehabilitation over a period of 17 weeks.

PROP-OA
This is a study consenting patients over the age of 45 with osteoarthritis of the knee. This is looking at whether good quality advice and exercises OR that PLUS bracing is more effective for osteoarthritis of the knee.
These patients will be attending the physiotherapy department for an assessment by a physiotherapist and then possibly an X-Ray if needed. Once they are deemed eligible they are booked for a consent and randomisation slot and a treatment time.
These patients then receive their intervention and if they are in the bracing arm of the study they will then have another appointment for a brace check.
A second site has also been opened at Victoria Infirmary.
Medical and Emergency Care (MEC) Research Team
The MEC research team delivers both commercial and non-commercial research for Respiratory medicine, Rheumatology, Cardiovascular disease, Gastroenterology, Anaesthetics as well as some Surgical studies. Business as usual research activity was paused locally and nationally in March 2020 due to the pandemic and, in collaboration with a multidisciplinary team, MEC have led and delivered the Urgent Public Health Research portfolio. A tentative restart of business-as-usual research has now commenced.
Current Studies:


PI Dr D Maseda /Dr J Majumdar; Lead CRN Claire Gabriel
This randomised control trial is looking at different treatments for Covid which currently include:
• High dose Corticosteroids
• Sotrovimab
• Molnupiravir
• Empagliflozin
Treatments that have been proven to work include:
Dexamethasone reduces risk of death by a fifth in those on oxygen.
The IL-6 inhibitor Tocilizumab reduces the risk of death by a further seventh
Neutralising monoclonals can reduce the risk of death by a further fifth in seronegative patients.
Almost 500 patients have been recruited and randomised to the RECOVERY trial at MCHT.
Open to recruitment.

Heal Covid
PI Dr D Fullerton; Lead CRN Claire Gabriel

This national randomised control clinical trial aims to identify treatments that may be beneficial for people discharged from hospital after recovering from COVID-19. Emerging data suggests that 1 in 10 people with COVID-19 dies and more than 1 in 5 develop new or worsened symptoms during the first three months after discharge. HEAL-COVID aims to compare different treatments to determine whether they improve long term outcomes.
Open to recruitment.

PI Dr E Matovu; Lead CRN Claire Gabriel
The SIREN study aims to understand whether prior infection with SARS-CoV2 protects against future infection with the same virus. The study is for NHS staff only. Staff volunteers provided PCR tests every two weeks and blood samples for antibody testing every four weeks. The SIREN study has been extended for a further 12 months with a particular interest of evaluating vaccination efficacy as new variants emerge.

PI Dr D Fullerton; Lead CRN Claire Gabriel
The European Bronchiectasis Registry aims facilitate research and quality improvement and build a network of researchers and clinical experts in bronchiectasis to guide future research and clinical priorities.
Recruitment paused; Follow-ups continue
PI Dr Kalman Pencz / Holly Maguire (Advanced Nurse practitioner for Stroke) and supported by MEC research team.
OPtimal TIMing of Anticoagulation after Stroke (randomised control trial).
OPTIMAS will investigate whether early initiation of DOAC treatment, in patients with acute ischaemic stroke and AF is as effective as, or better than, standard initiation of DOAC treatment.
Open to recruitment.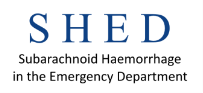 PI Dr Martin Griffin with MEC research team oversight.
The SHED study aims to understand how acute headaches are dealt with by the Emergency Department (ED) and, also, at equivalent secondary care services such as Ambulatory Care (AC) and Acute Medical Units (AMU).
Open to recruitment.

Liverpool-Heart And bRain Project – an Observational study.
PI Dr Kalman Pencz
Led by Stroke team in collaboration with MEC research team.
Developing the L-HARP includes studying a group (or 'cohort') of people who have recently had a confirmed stroke or transient ischaemic attack (TIA). The study objectives are to collect information about the health of people who have had a stroke or TIA at a participating hospital and collect further information one year following their stroke or TIA to determine how their health status has changed over time. The information collected for this study will be used to examine many research questions relating to the health and care of people who have had a stroke or TIA.
Open to recruitment.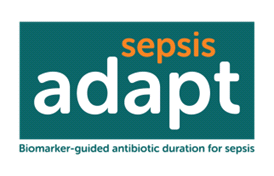 PI Dr Richard Lowsby; Lead CRN Claire Gabriel
Sepsis is a common life-threatening condition that is triggered by infection. In sepsis, the body's defence mechanisms (immune system) react excessively, resulting in widespread inflammation and swelling. If not treated quickly, sepsis can result in shutdown of vital organs which can result in death. Each year in the UK, about 200,000 people develop sepsis and up to a quarter will die. Previous research indicates that early recognition of sepsis and rapid antibiotic treatments are the most important factors for patient survival. While starting antibiotics for sepsis is crucial, the recommended duration of such treatment is uncertain. The lack of research on when to stop treatment safely can lead to an overuse of antibiotics in this condition. Antibiotic overuse is important because it promotes bacteria that are resistant to antibiotics (antimicrobial resistance).
Open to recruitment.
PI Dimitrios Kyriakidis
ROSSINI2 stands for "Reduction Of Surgical Site Infection using several Novel Interventions 2". The overall aim is to see if using different interventions during abdominal (tummy) surgery will reduce the chance of a patient getting a surgical site infction.
Open to recruitment.
In follow-up/ paused due to the pandemic:
Rheumatology Portfolio

COMING SOON
Ophthalmology Research
Leighton Hospital's Ophthalmology Department is actively involved in research. The two studies currently open are important in helping us to better understand how to diagnose, treat, cure or prevent age-related macular degeneration. In the coming months we will be expanding our portfolio to include areas of dry eye, glaucoma and cataract research studies.
If you would like to know more about getting involved in any clinical research in this area please contact Advanced Nurse Practitioner Lisa Rudy Fitzgerald on bleep 3451 (accessed via main switchboard 01270 255141).