Consultant Ophthalmologists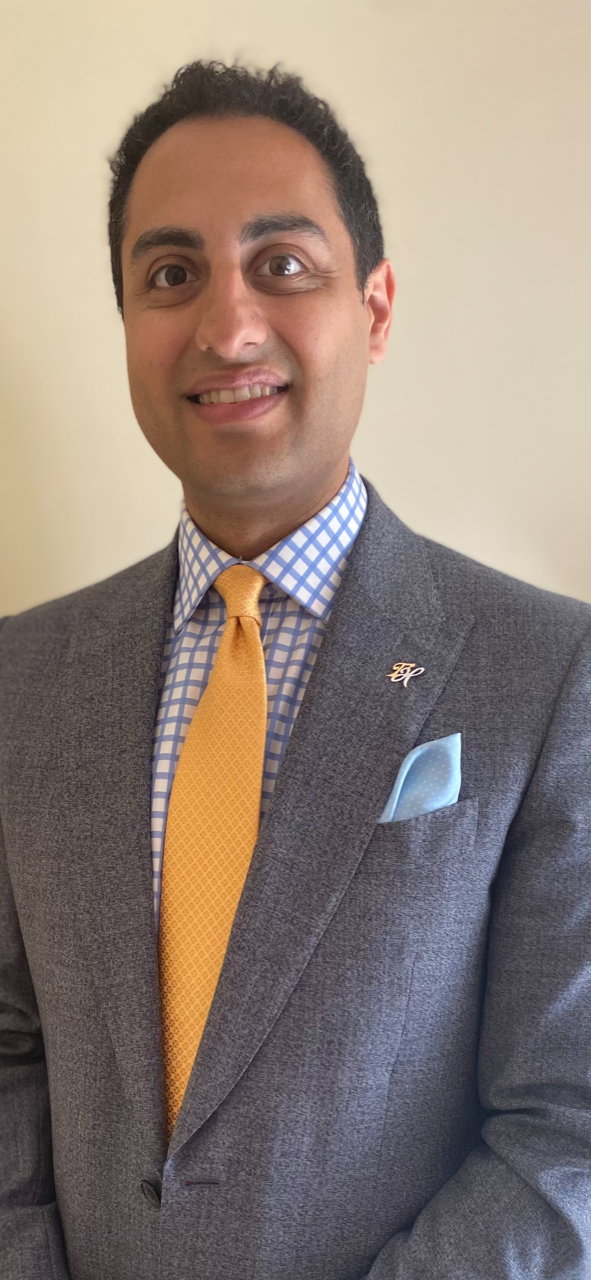 Mr John Awad is a consultant ophthalmologist with specific surgical expertise in state-of-the-art micro-incision (key-hole) cataract and oculoplastic surgery. Having graduated with a medical degree from Manchester University and with a very early interest in ophthalmology, he went on to gain further medical elective experience in this field at the Norfolk and Norwich hospital and spent an influential time in the Cook Islands.
Having completed his post-graduate ophthalmic specialist training in the West Midlands Deanery, he underwent a further fellowship in oculoplastic, lacrimal and orbital surgery at one of the largest tertiary referral centres in the country; Birmingham Midland Eye Centre.
Mr Awad is a full member of the British Oculoplastic Surgical Society. This prestigious society is a national governing society that upholds excellence in research and training.
With an interest in teaching and training, he is an examiner for the Royal College of Ophthalmologists. He not only has several publications but has also been invited to review articles for peer-reviewed journals and has presented at national and international level.
Mr Awad enjoys spending time with his family, travelling and playing tennis. Having grown up in a coastal village in Norfolk, he enjoys all things seaside related.
Mr Victor Hu MB BCh, PhD, FRCOphth started at Mid Cheshire Hospital in 2017 after ophthalmology training in Liverpool and Birmingham. He also works part-time at the London School of Hygiene and Tropical Medicine in Global Eye Health research and education. He specialises in Cornea and Glaucoma.
Mr Venkat Kotamarthi FRCS, FRCOphth Has been working at Leighton hospital eye department since 2008 . Mr Kotamarthi did his graduation followed by post- graduation in Ophthalmology in India from a prestigious medical school, JIPMER, in Pondicherry (Puducherry) . He undertook specialist training in Ophthalmology in the UK, did his retinal fellowship from St Michael's hospital in Toronto, Canada and vitreo-retinal fellowship at Birmingham Midland Eye Centre in Birmingham, UK. He specialises in general ophthalmology including cataract surgery , inflammatory eye diseases and medical retina, including Age related macular degeneration.
Mr Manoj Kulshrestha MB ChB FRCSI FRCOphth qualified with MB ChB from Birmingham in 1992. He worked initially in Neurology and Neurosurgery at the Midland Centre for Neurosurgery/Neurology. He was a Senior House Officer in Plymouth and then Birmingham. Mr Kulshrestha was also a lecturer in ophthalmology at the Bristol Eye Hospital from 1996-1998. Specialist registrar rotations were undertaken in the West Midlands and South Trent regions between 1998 and 2003. In 2004 he moved to Bronglais General Hospital in Aberystwyth and became Consultant Ophthalmologist at Leighton Hospital in Crewe in March 2018. Previously Mr Kulshrestha has been Regional Director of Ophthalmology, Lead Clinician and Population Health Chair of Head, Neck, Eye and Skin for Hywel Dda University Health Board. He was appointed Reader in Rural Health and Community Wellbeing at Aberystwyth University and the University of Trinity St David in Lampeter in 2013. During his time at the Health Board he gained many staff awards for Excellence in Improving care, Best use of Resources, Care in the Community and Public Engagement and was highly commended for working across organisational boundaries and with the 3rd sector. He was nominated for two National Macular Society Awards and coordinated training for a nurse led OCT project which was nominated for a Nursing times award. Mr Kulshrestha has over 50 publications in peer reviewed journals, book chapters and newspaper articles. He has also given lectures at regional, national and international level. He has been Chair if the local Shires Symphonic Wind Orchestra and has coordinated local concerts which have raised money for local hospital, cancer, paediatric and dementia charities. He aims to provide caring, compassionate care to improve the quality of life for patients by listening and collaborating with them in partnership, involving their families when necessary. He specialises in Cataract Surgery, Medical Retinal Disease including age related macular degeneration and Botulinum treatments for hemifacial spasm, blepharospasm and chronic migraine. He is Clinical Lead for Ophthalmology at Mid Cheshire Hospitals Foundation Trust.
Mr Pedro Muel-Gonzalez MRCOphth – BOPSS specialised in ophthalmic surgery in Spain before he moved to Dublin, where he completed advanced training in plastic ocular surgery and neurophthalmology. He holds a substantive NHS Consultant position at Mid Cheshire Hospitals Foundation Trust since 2014. Here he is the Lead for the Cataract surgery service and for Theatre efficiency. His areas of interest include cataract surgery under topical anaesthesia, plastic ocular surgery, management of the watery eye and medical and laser treatment of glaucoma.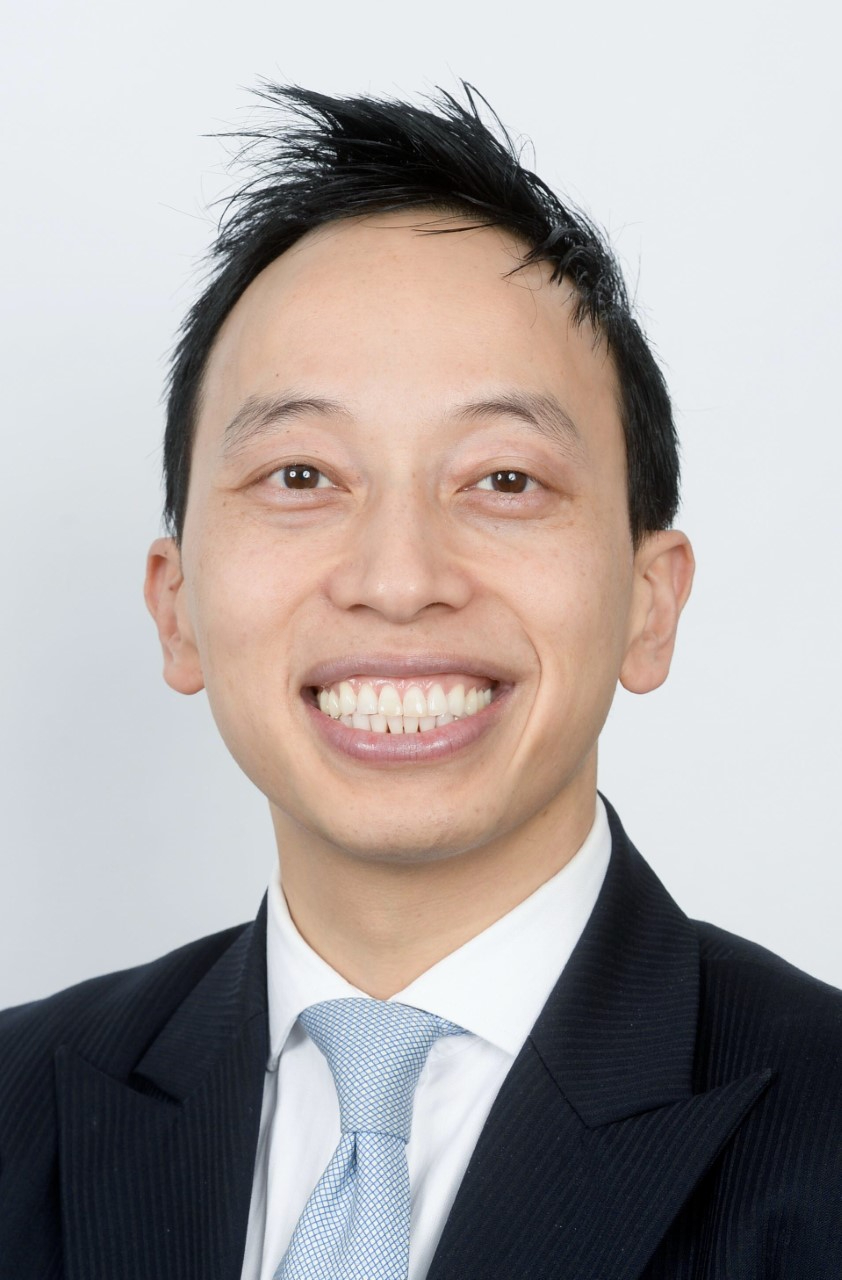 Mr Dan Nguyen is a Consultant Ophthalmic Surgeon and the Lead Clinician for Glaucoma at Mid Cheshire Hospitals NHS Foundation Trust. After graduating from the University of Bristol Medical School, he gained extensive experience at St. Paul's Eye Unit at the Royal Liverpool Hospital, and the Bristol Eye Hospital. He has since completed advanced specialist Fellowships at the Bristol Eye Hospital, and the Royal Victorian Eye and Ear Hospital in Melbourne, Australia. As well as dealing with the full range of general ophthalmic conditions, he has special interests in: customised cataract and refractive lens surgery (including multi-focal lens implants); Cataract surgery in patients with Glaucoma; Laser treatments for glaucoma; Minimally invasive glaucoma surgery and Complex glaucoma surgery. Mr. Nguyen combines his specialist expertise, clinical experience and latest research to deliver dedicated, patient-centred and tailored care.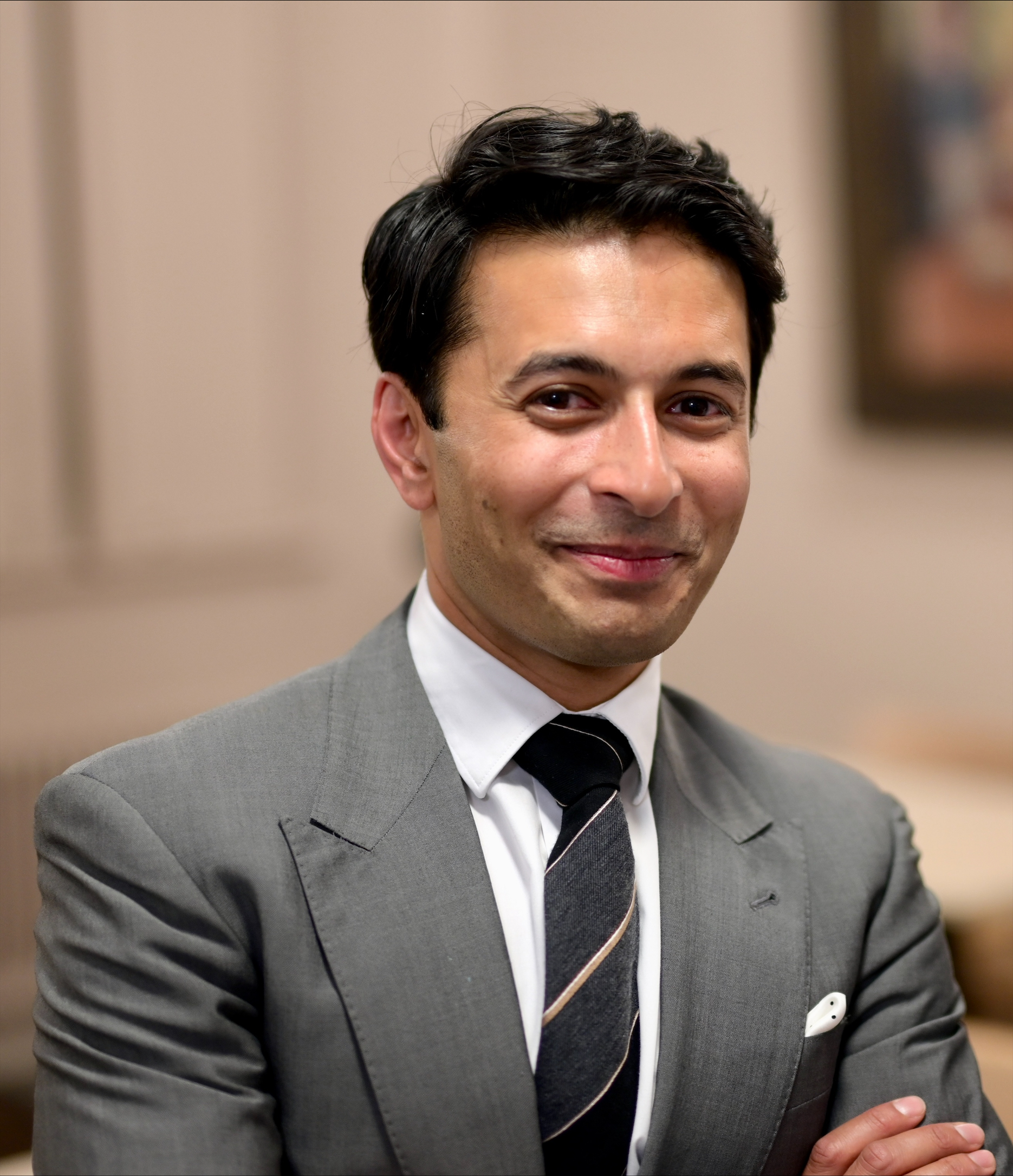 Mr Konal Saha FRCOphth is a Consultant Ophthalmologist and Oculoplastic Surgeon who is the Oculoplastic Lead at MCHFT.
Mrs Deepthi Seneviratne MBBS, MS(OpH), FRCS, MRCOpth has been a Consultant Ophthalmologist at Leighton Hospital since 2013. She has a subspecialty interest in Medical Retina.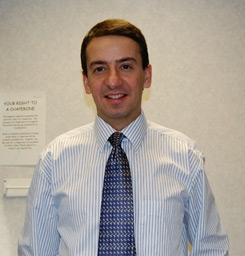 Mr Simon Walker FRCOphth has been at Leighton hospital since 2004. He specialises in general ophthalmology, cataracts, glaucoma, paediatric eye care, squint disorders, external eye diseases and neuro-ophthalmology.
Ophthalmologists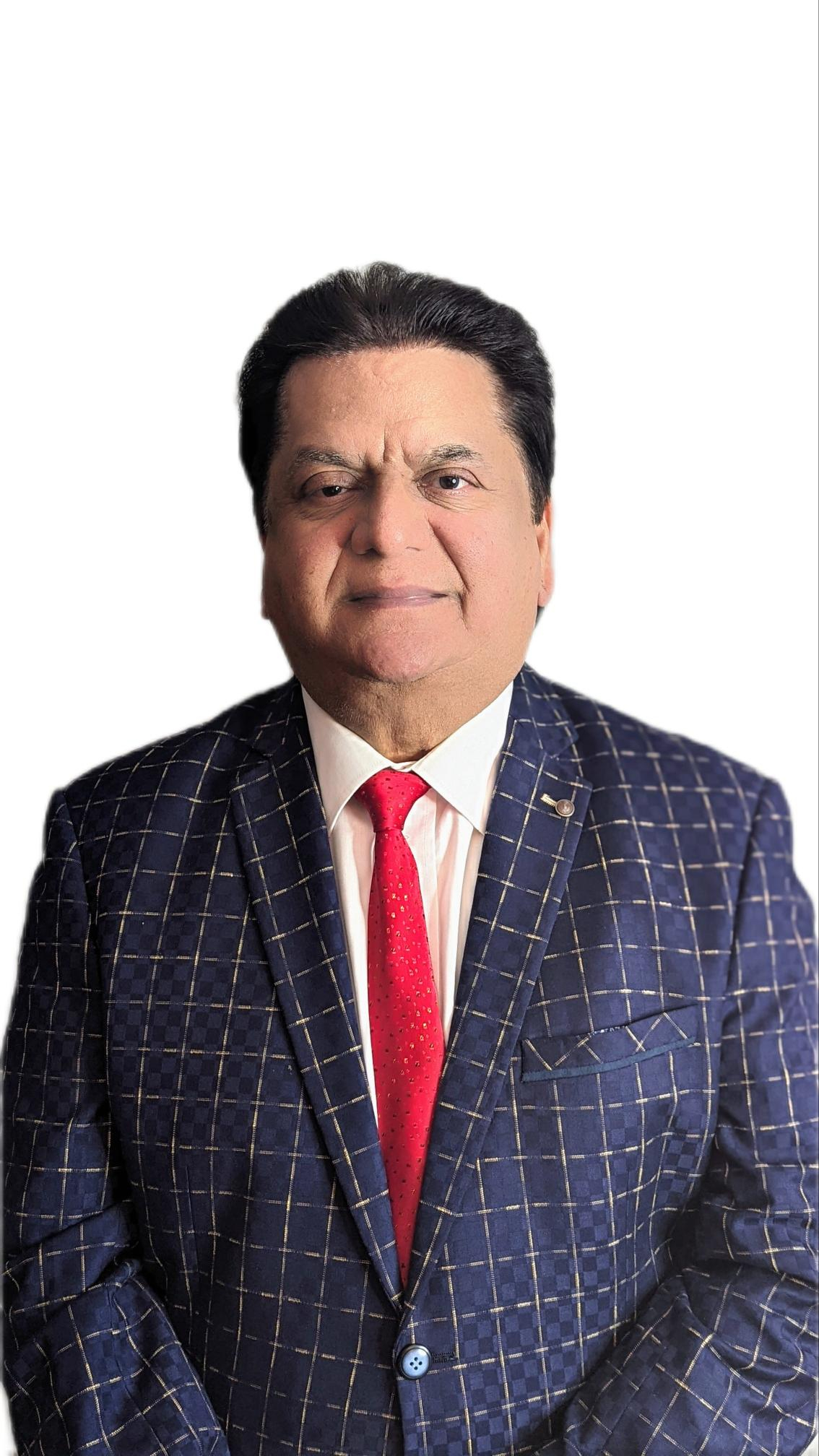 Mr Muhammad Ayaz Asghar MBBS, DORCSI, DORCPI, FRCSI, MRCOophth (London) is an Associate Specialist ophthalmologist who specialises in Cataract and Refractive surgery, Glaucoma Surgery, Retinopathy of Prematurity Screening, Ocular Ultrasonography, Medical Retina and AMD. He graduated from AIMC in 1983.He has been trained and worked in different hospitals of Pakistan, Republic of Ireland and United Kingdom in different capacities, from SHO to Consultant Ophthalmologist (locum), providing services in NHS for over 23 years. He is also involved in Teaching, training, research and publications and has been appointed Accredited Assessor for trainees, by Royal College of Ophthalmologist, London, he is also accredited clinical supervision in the Trust. Mr Asghar has been appointed Supervisor for Extended Independent Nurse Prescribing Programme, Chester University. He has been a National Ocular Ultrasound course instructor. He has represented doctors at Education forum at Mersey Deanery and is also Accredited BMA representative locally and at Mersey region level. Represents doctors at Joint Local Negotiating Committee (JLNC) at MCHFT. Along with his busy professional responsibilities, he supports various social and charitable projects in UK and Pakistan. He is a Trustee of Hashim Welfare Hospital Appeal UK and leads its North West chapter. Mr Asghar is also actively involved in a campaign for community health awareness of eye diseases and regularly participates in radio and community TV Health shows. Mr Asghar is President of GIO, Global Iqbalians Organisation, Director of Association of Pakistani Physician & Surgeons UK (APPSUK). Mr Asghar is former chairman of both organisations APPSUK(www.appsuk.org)and AIMCAUK(www.aimcauk.org). Mr Asghar is member of RCOPhth, ESCRS, BMA.
Mr Adnan Hafeez has a special interest in Glaucoma, Medical retina and Cataract.
Mr Raly Job Vellaniparambil MRCOphth, MRCSEd (Ophthal), Masters (Ophthalmology) has been a Specialty Doctor in Ophthalmology at Leighton since 2010. He did his initial training at St Johns Medical College, Bangalore and then worked at different hospitals in India (including a two and half years stint as single doctor in a remote leprosy hospital). He trained at various ophthalmology units in UK and did research on "cross linking of actin networks" in glaucomatous optic nerve and trabecular meshwork at Liverpool University during his glaucoma fellowship. He has special interest in glaucoma management including minimally invasive glaucoma surgery. He also does high volume and bilateral cataract surgery. Mr Job's other subspecialty interests include medical retina, AMD, paediatric ophthalmology and lasers.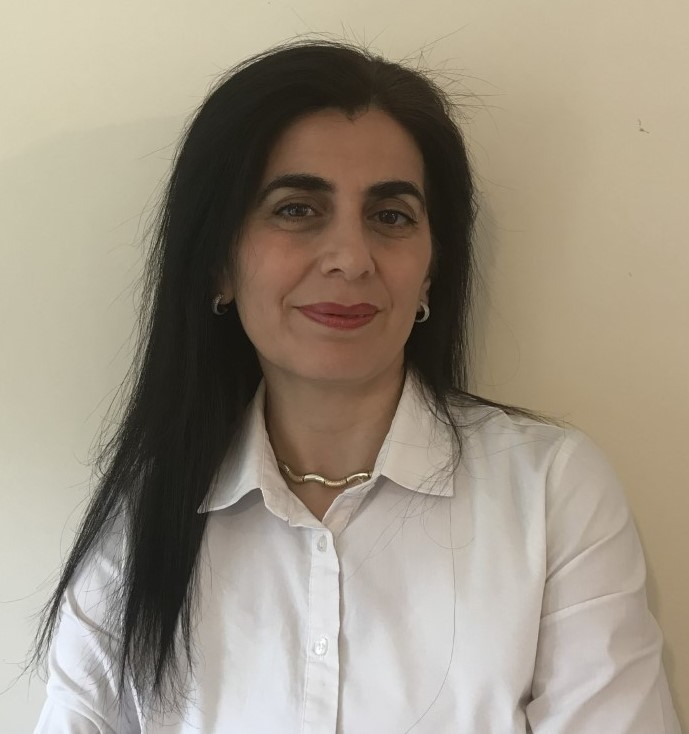 I completed my medical education at Hacettepe University Medical School, Ankara, Turkey at 2004 and had my ophthalmology training between 2005-2010 at Ankara Training and Research Hospital, Ankara, Turkey. I completed a clinical fellowship in Visual Electrophysiology and Ophthalmic Genetics under the supervision of Professor Bart Leroy at Ghent Univesity Hospital Ophthalmology Department between 2012-2014. I had been awarded with FEBO title after passing the European Board of Ophthalmology Exam at 2012 and FICO after passing ICO Basic Sciences, Clinical Sciences, Optics and Refraction and Advanced exams. My special interest is Paediatric Ophthalmology.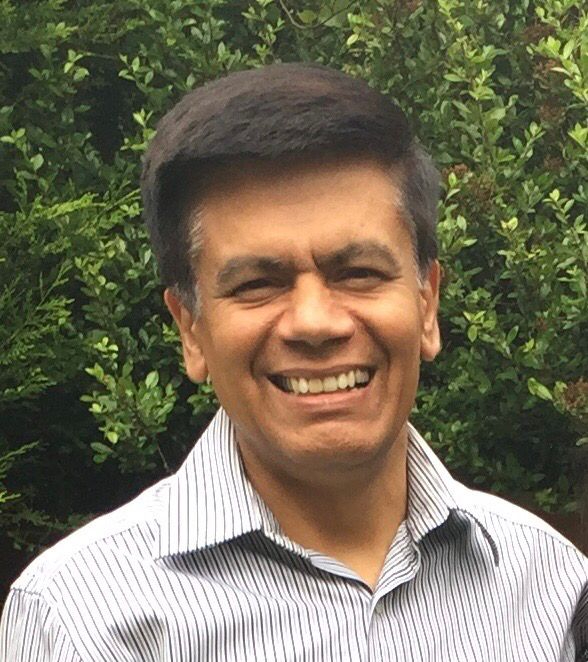 Mr Sunjay Nanchahal MBBS, MS (Ophthalmology), DNB (Ophthalmology), FRCS, FRCOphth has been employed by Mid Cheshire Trust since July 2012 as a Locum Consultant before being appointed to his current post of Specialist Ophthalmologist in March 2017. He is a graduate of MAMC, New Delhi. He trained in ophthalmology at the 200-bedded Guru Nanak Eye Centre, New Delhi from 1985-93, including Higher Specialist Training(Registrarship) during which he was also involved in training of under and post graduates. He actively participated in the organisation of local and national examinations in Ophthalmology. Many of his close colleagues are also internationally renowned not just in Ophthalmology but also in other fields of Medicine. He has a specialist interest in Glaucoma, Children's eye services and cataract, in which he was involved in implementing our current 1-stop cataract clinics in 2012. He is highly experienced in all areas of general ophthalmology.
Dr Summaya Zaffar is a Speciality Doctor who joined MCHFT in 2017. She had her medical education and ophthalmology training in Pakistan.
​​​​Advanced Clinical Nurse Sepecialists in Ophthalmology
Mrs Lisa Rudy-Fitzgerald is a Registered General Nurse with an Ophthalmic nurse Diploma. She is also an Independent Nurse Prescriber with a BSc Hons in Nursing and Msc Pcert in Health.
She currently holds the position of Advanced Clinical Nurse Specialist in Ophthalmology.
Lisa is an experienced Ophthalmic Nurse of 26yrs initially working at the Manchester royal eye hospital for 14yrs and Leighton hospital eye care centre thereafter.
Her role involves individuals of all ages with her main interests in medical retina, eye casualty, hemifacial and bleharospasm.
She is involved in the education of staff within the department and facilitate research for ophthalmology.
Specialist Optometrists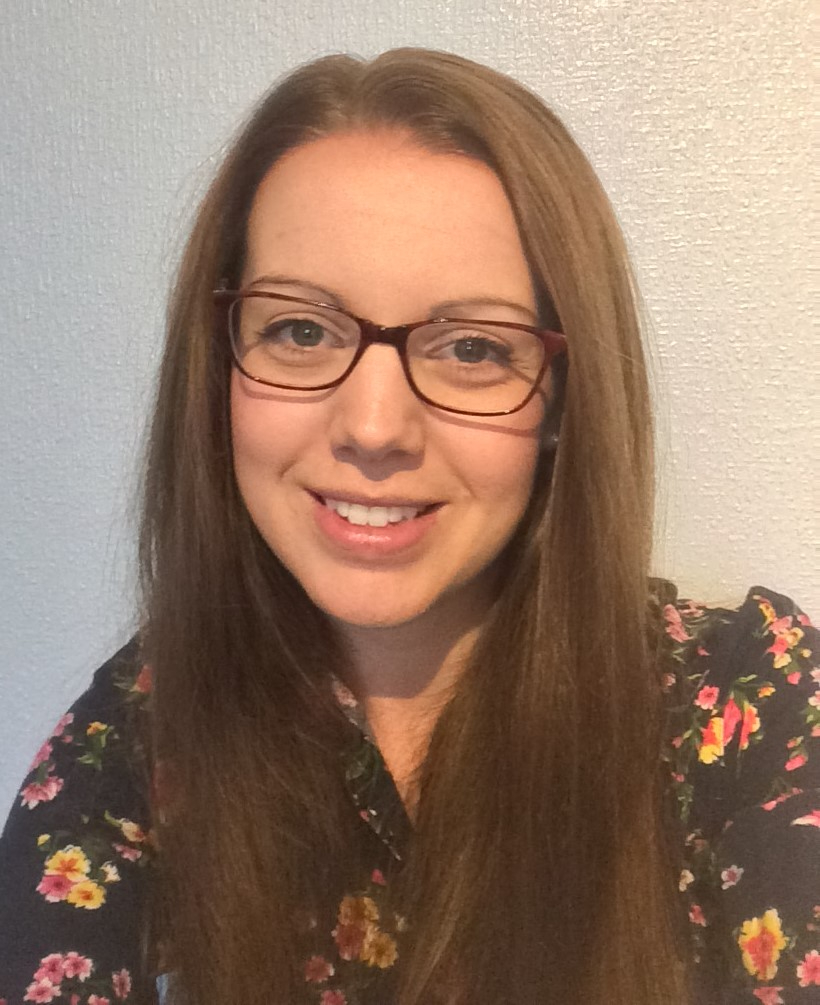 Mrs Philippa Hart BSc (hons) MCOptom DipTp(IP) Higher Cert Glauc graduated from Cardiff University in 2013 and has worked at Leighton Hospital since 2015. She has a keen interest in Cornea, Contact Lenses and Glaucoma.
Since graduating from Cardiff University, Rachael has primarily worked between independent practice and the hospital setting where her special interests include low vision and paediatrics.
She spent two years in Australia where she was awarded an MPhil for her research undertaken at the University of Melbourne. At this time, she was also involved in teaching optometry undergraduates. Her research has been published in peer reviewed journals and she has also co-authored articles for a national optometry journal.
Hospital Optometrists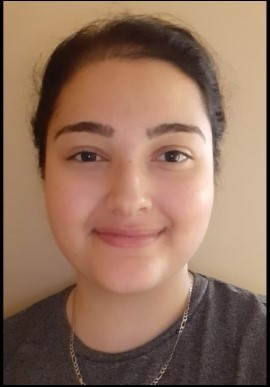 Started working at Leighton in 2021 after qualifying in Manchester. Currently studying for her MSc in Clinical Optometry and Independent Prescribing qualification at Cardiff University. Yusir currently works in both core optometry and extended roles, including glaucoma and post-op clinics, and hopes to soon join the Eye Casualty team. Yusir also regularly does locum days at an independent optician in Manchester.
Orthoptics Team
Kerry Holmes DBO (D) – Lead Orthoptist
Sarah Calloway MPhil (DBO)
Emily Finn BSc (Hons) Orthoptics
Sarah Lovegrove B.Med.Sci (Hons) Orthoptics
Anne-Marie Mackay M.Med.Sci, DBO
Angela Oakes DBO (D)
Contact details appointments: 01270 612209
For advice on treatment: 01270 612437
Our team of 6 Orthoptists provide specialist diagnostic and treatment care for paediatric and adult patients with binocular vision disorders (how the eyes work together), ocular motility disorders (how the eyes move), Strabismus (squint) and Amblyopia (Lazy eye)
We offer a comprehensive children's vision screening service based in local health centres.
We are committed to offering the best possible care, support and information for you and your child.
Eye Clinic Liaison Officer (ECLO)
Nursing Staff
Our team of nursing and technical staff offer experienced specialist eye care, provide pre operative and post operative cataract care, and are an important part of the AMD and Glaucoma service teams
Imaging and Technical Team
Our skilled technical team provide imaging and photography to help diagnose and manage your eye condition better.