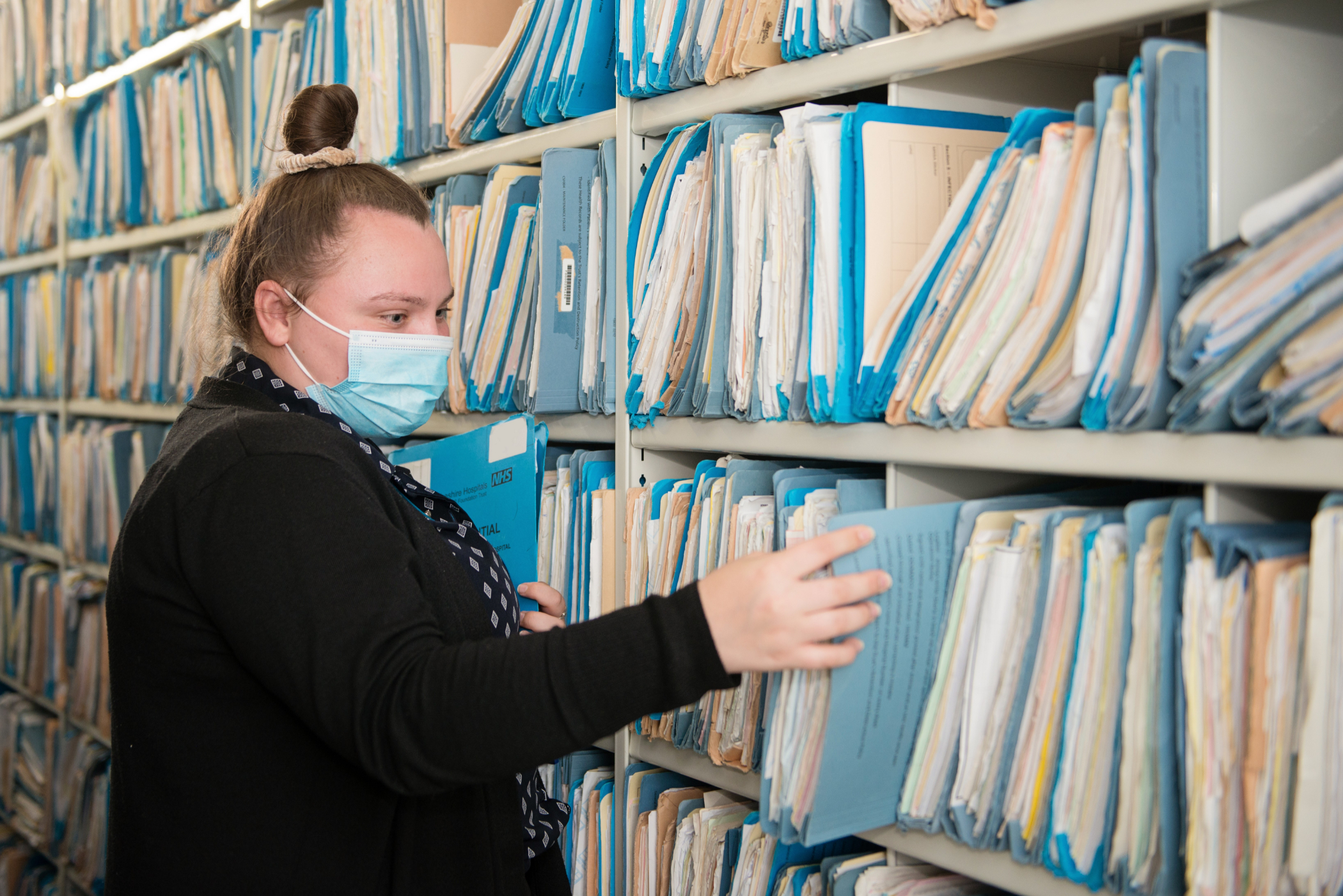 Welcome to the Medical Records part of Diagnostics & Clinical Support Services. Medical Records provides a supporting role to the clinical teams across all sites to deliver safe, cost-effective, and high-quality patient care. Including a 24/7 service for providing access to patient Health Records.
Medical Records is based within Leighton Hospital and is made up of a variety of teams which all help with the patient experience with the Trust, from the moment they register and throughout their patient journey from booking Appointments, managing waiting lists, preparing patient records and being the welcoming face of the trust in Outpatient Reception.
Medical Records is split into five main teams which all support this and more, these are:
Patient Access Appointments
Clinic Preparation
Outpatients Reception
Health Records Library
Directory of Services (DOS)
All the Medical Records teams work closely together to ensure that the service runs as quickly and efficiently as possible with many of the skills between the teams being interchangeable. Always adhering to all information governance and patient confidentiality.
If a patient or third party would like to request copy records, please download the relevant form from the Legal Services page and follow the guidance notes.