Service Information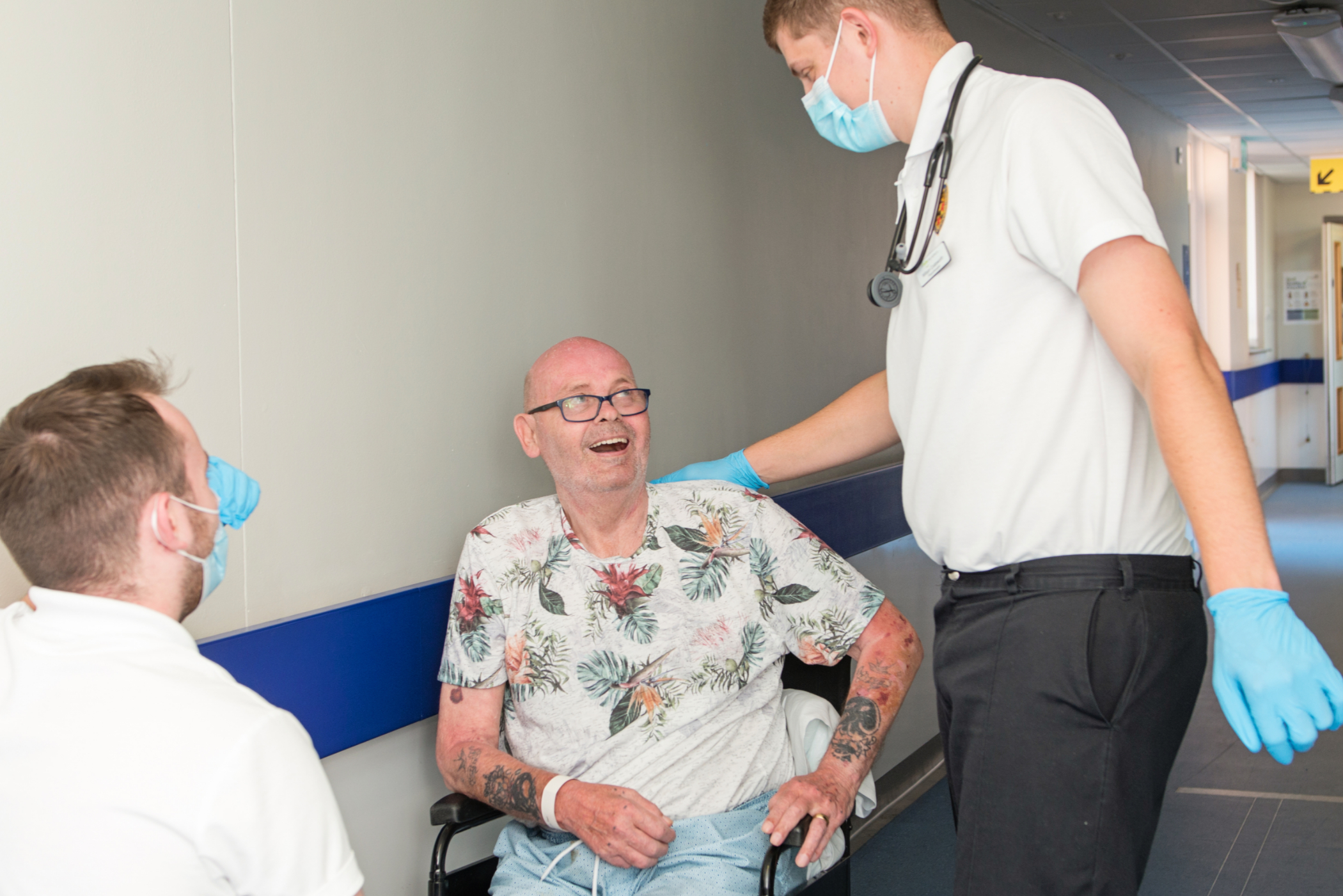 An Occupational Therapists role is to help people of all ages overcome the effects of disability caused by illness, ageing or accident so that they can carry out everyday tasks or occupations. Occupational Therapy helps patients to adapt, develop, recover or maintain their daily living, providing equipment and facilitating support for patients upon their discharge. Assessment and treatments are carried out on the ward to enable a safe discharge and working closely with the multi-disciplinary team.
In-Patient Teams
Medicine and surgery
Orthopaedics- elective and trauma
In-patient stroke rehabilitation
In-patient general rehabilitation
REACT (Rapid Emergency Assessment Care Team)
How to refer to the Service
Referrals to Occupational Therapy are received in a variety of different ways:-
Patients will be identified by the multi-disciplinary team or OT and referrals made verbally or written
Email referrals to OT.LeightonIn@mcht.nhs.uk
Facilities
Facilities available across Leighton Hospital, Crewe and Victoria Infirmary, Northwich (Out-patients service only)
Activities of Daily Living Suite, consisting of a kitchen, bathroom and bedroom
Light Workshop Facilities
Splint Room
Office
Shared Reception Facilities with physiotherapy
How to find us
Leighton Hospital Location
From the Main entrance, turn left by the Reception Desk through the double doors. We are situated on the left about half way down - sign posted Occupational Therapy.
From the Out Patient Hall turn right and continue down the corridor until you see the sign for the department. (Opposite ECG)
Victoria Infirmary Location (Out-patients service only)
The Occupational Therapy department is situated within the Rehabilitation Unit, which is the first building on the left as you enter the hospital car park.
From the Rehabilitation Unit entrance we are situated on the left, about half way down the main corridor - sign posted "Occupational Therapy".
Contact Details
Occupational Therapy Department - Telephone 01270 612346/273024
Opening Times
Monday to Thursday: 08.30 – 16.30
Friday: 08.30 – 16.00
Occupational Therapy Manager – Nicky Walker
Telephone: 01270 273015
Email: Nicky.Walker@mcht.nhs.uk