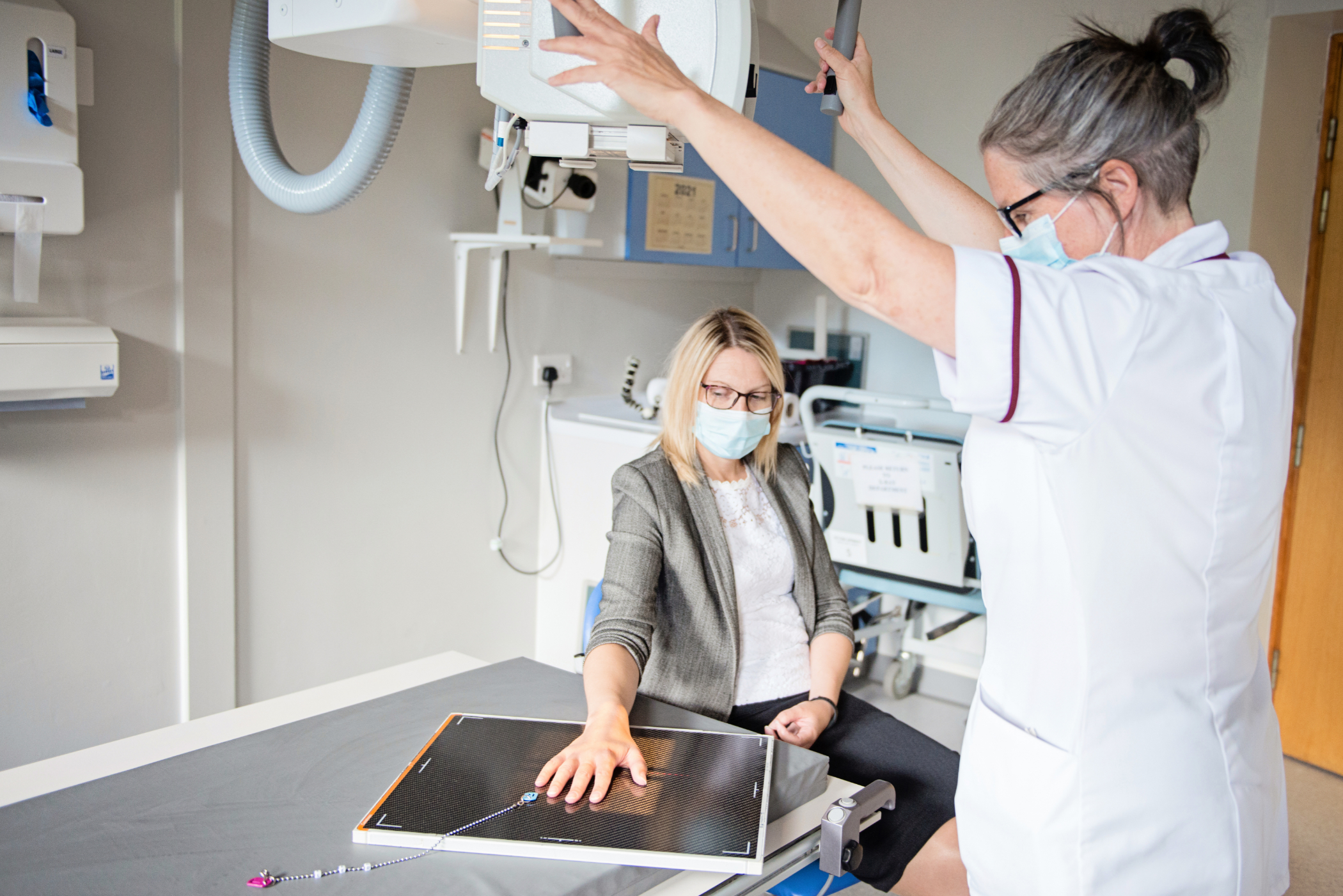 The Department of Medical Imaging provides a comprehensive range of diagnostic and ​​​​​​interventional services to the patients of Mid Cheshire Hospitals NHS Foundation Trust, including:
General X-ray
CT scanning
MRI scanning
Non-obstetric Ultrasound
Obstetric Ultrasound
DEXA scanning
Breast Care Unit
Additional Information 
For patient leaflets relating to Medical Imaging, please click here.
For information relating to guidance for doctors for Medical Imaging procedures, please click here.
Leighton Hospital
Medical Imaging at Leighton Hospital is located on the ground floor at Leighton Hospital close to the Main Outpatient's Hall - please follow 'X-Ray' signs throughout the Hospital.
Obstetric Ultrasound services are provided in the Maternity Unit.
Leighton Hospital X-Ray Department GP Open Access Times:
Monday-Friday (excluding Bank Holidays) - 9am-7.30pm
Saturday - 9am-12noon
Victoria Infirmary, Northwich
Please follow signs for X-Ray Department.
Victoria Infirmary X-Ray Department Open Access Times:
Monday-Friday (excluding Bank Holidays) - 9am-4.30pm