About Us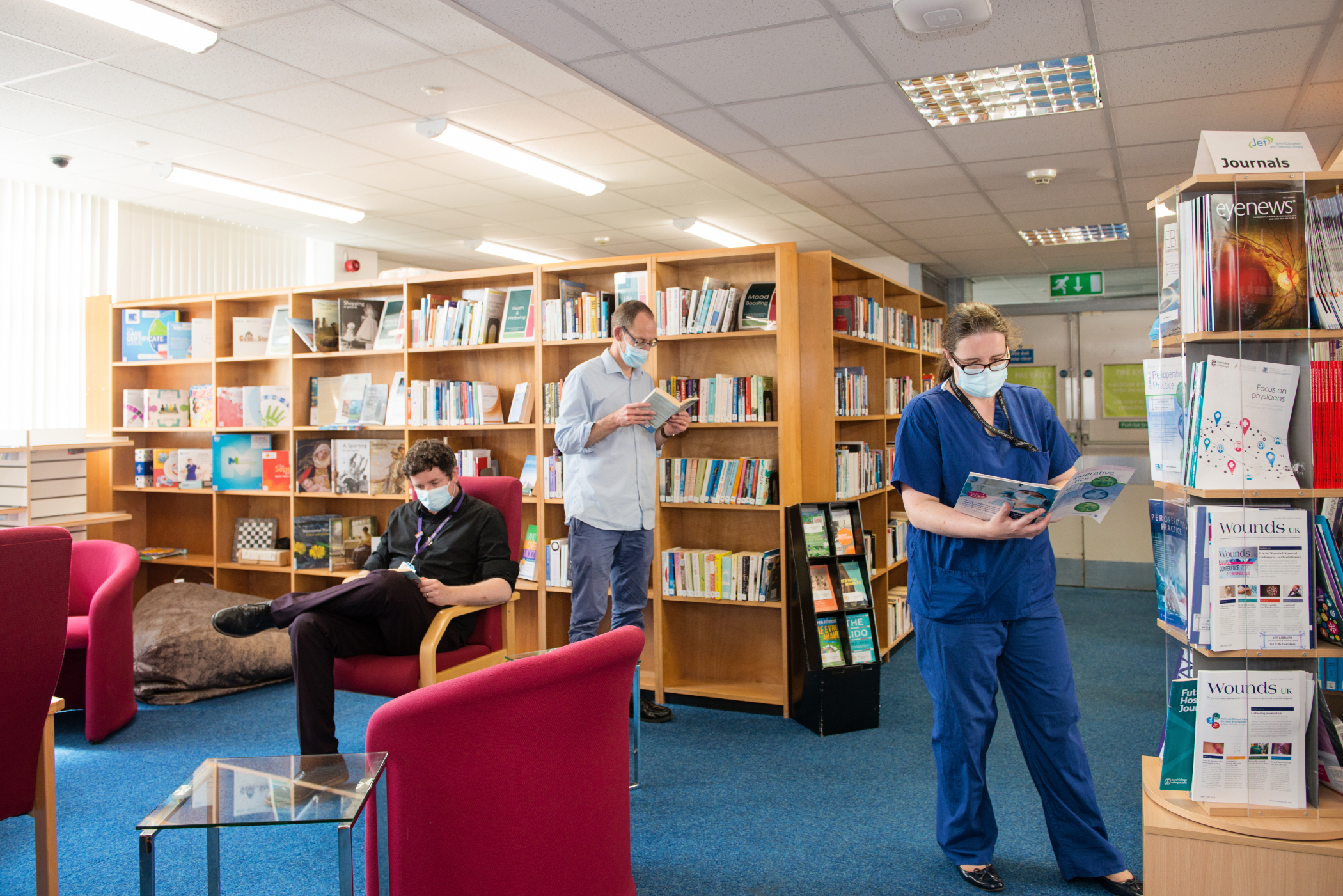 The Library is located opposite the main Leighton Hospital entrance.
Staff are here between 8.30am - 4:30pm Monday - Friday (not open Bank Holidays). The library is accessible by MCHFT Trust badge 24/7.
Membership is open to:
ALL Trust staff, NHS employees and affiliates
Volunteers and students on placement in the Trust
Members of the public - reference access and enquiries only
You can join the library by filling out the online form here. We will need to take a photo and check your NHS ID badge, proof of employment or student card on your first visit.
Purpose
To inspire innovation and workforce transformation, by fostering an organisational culture of equality and improvement. This will be achieved by supporting and empowering people to develop skills and knowledge, to be their best self and enable better delivery of patient care.
Key services include:
Provision / creation of high-quality health information e.g. research, policies, guidelines, quality improvement projects and patient information
Keeping people up to date in their field or project
Help in understanding health information, including data and use of technology
Library space for quiet study, group work or meetings
Access to Trust computers & video conferencing (with EduRoam, GovRoam and Wi-Fi)
Support for organisation know-how i.e. networking, putting research into practice, organisational learning
NHS Knowledge & Library Service Hub: https://library.nhs.uk/knowledgehub/
Cheshire Knowledge & Library Services: https://www.cheshirekls.nhs.uk/
Find us on Twitter: @MCHFTJetLibrary