The challenge and approach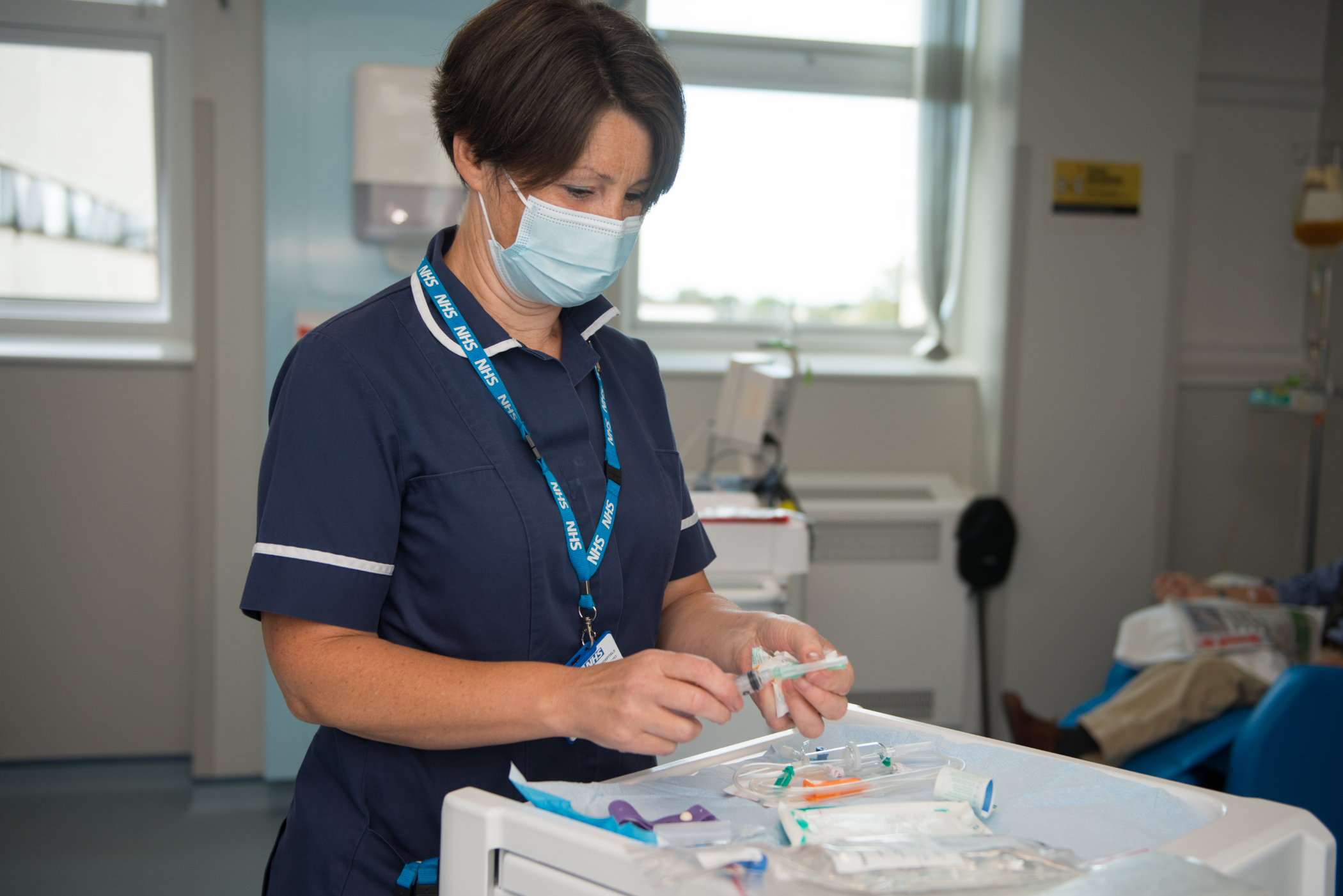 In response to COVID19, East Cheshire NHS Trust redirected resources to support rapid discharge and the safe management of patients in the hospital.
This meant losing 28 rehabilitation beds as Ward 11 became part of the 'yellow zone'; a holding ward for patients with COVID19 symptoms. The loss of these beds presented a significant challenge and we needed to find a solution to ensure non-COVID patients requiring rehab could access the care and treatment they needed.
Following discussion with partners, Team Macclesfield came together to support the commissioning of 16 additional rehabilitation beds in the community. Weston Park Nursing Home identified a self-contained wing which became the Waterside Unit.
The success of implementing this new service at pace and at such a challenging time has a number of factors. Weston Park, East Cheshire NHS Trust, Park Lane GP Practice and the Local Authority have worked in partnership to meet the nursing, therapy, medical and social needs of patients.
There was a willingness to try new ideas and work at pace. Their collaborative approach, with a strong focus on building relationships and creating a real 'team', has ensured a patient-centred approach.
Staff have come together and, in their words, have been able to take collective responsibility and problem-solve together.
There has been a real pride in developing the team, sharing learning and in the standard of personalised care delivered as a result.
Patient and family feedback about care received has been very positive. An audit process was also implemented to provide assurance that transferring patients to the Waterside Unit was the best and safest decision and the outcomes have been very positive.
We are keen to evidence the impact of this service and have taken a snapshot of data which indications a reduced average length of stay and increased therapy contacts for patients at the waterside unit comparted to patients on ward 11.
Family Feedback: "'Mum received amazing care there and with the staffs help and support they improved her mobility and confidence so that she could return home.
"In particular, the Physiotherapist and Occupational therapy support was brilliant and also included a home visit to check mums surroundings and equipment."
GP Feedback: "It has been a real pleasure to support the Intermediate Care Team at the Waterside Unit at Weston Park Nursing Home.
"I feel the strengths are the positivity of the staff and therapists at Weston Park and their can-do attitude."
Mobilising at pace created significant challenges that had the potential to have been avoided
It was not possible to provide consistent Advanced Clinical Practitioner cover; this would have increased senior clinical capacity
Good communication is key to staff and patient experience
Learning is a two-way shared experience

Celebrate and share achievements
Extend and build on the training already delivered
Build on relationships and strengthen partnerships
Revisit referral criteria to meet the needs of the system