Minor Injuries Unit
The Minor Injuries Unit at Victoria Infirmary is a nurse led service and care is provided by our team of Emergency Nurse Practitioners. The service is open 9am – 8pm seven days per week.
Minor Injures Unit can help with: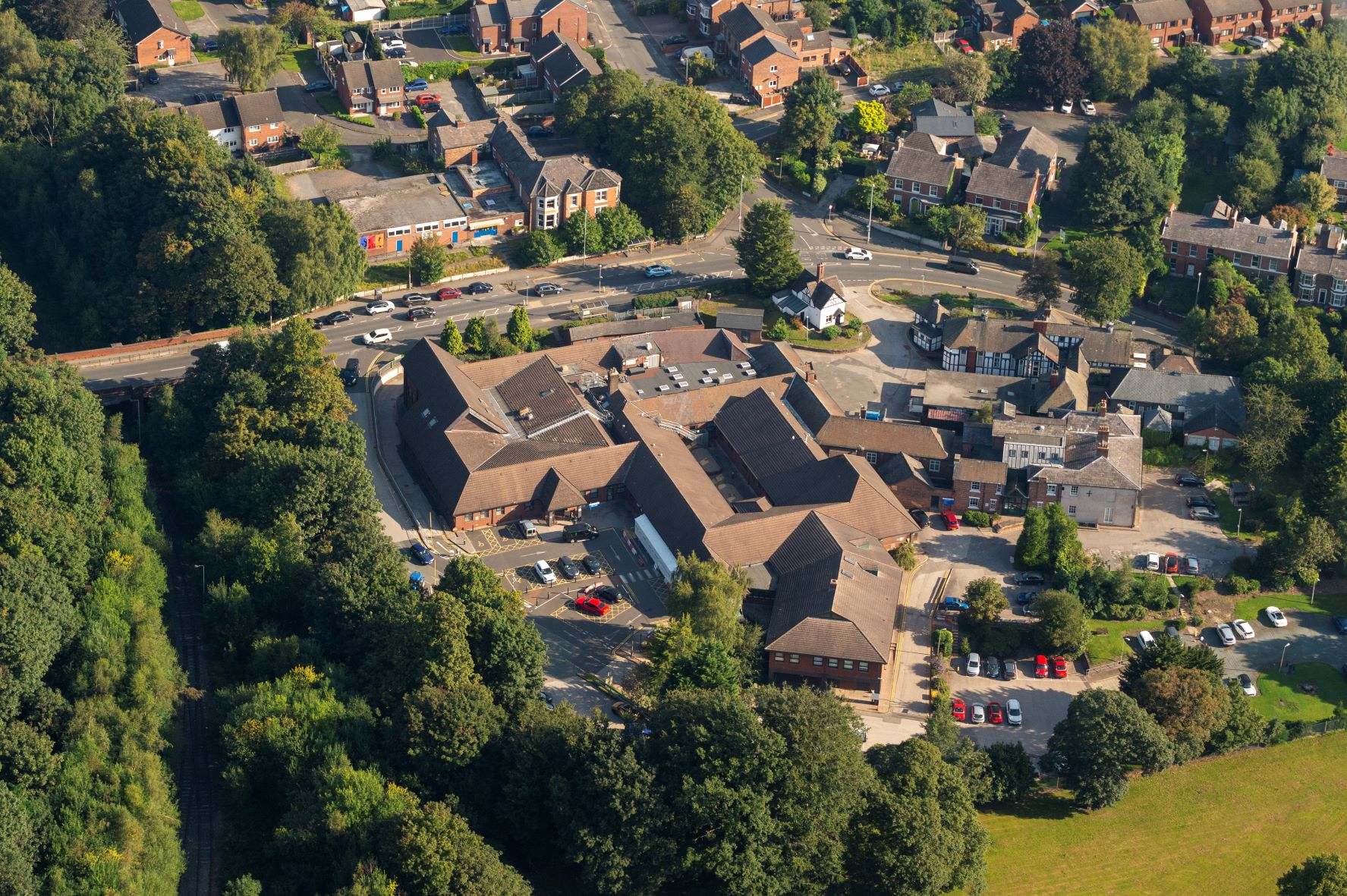 Minor cuts or wounds
Minor head injuries
Limb injuries
Eye injuries
Foreign bodies in the eyes, nose and ears
Minor burns and scalds
Bites
The Minor Injuries Unit is not a Walk-in Centre or Emergency Department and will redirect you to an appropriate area if you present with one of the following conditions:
Chest, abdominal or hip injuries
Poisoning
Chest pain
Cough, cold & sore throat
No under 1-year olds
Health conditions usually treated by a GP
Important: During the 30 minutes before closing, patients will be assessed but might be referred to their GP, Out-of-Hours GP or the A&E at Leighton Hospital.
It's important to make the right choice in accessing care when you have a medical problem and you don't know what to do. If you think you need A&E care go to the NHS Website first or call 111. If needed a healthcare professional will call you to provide help and support. In any emergency situation please call 999 for urgent attention.
The GP Out Of Hours (OOH) Service provides urgent primary healthcare needs that cannot safely wait until the patient's own GP practice is open. The service is live at Victoria Infirmary, Northwich between 18:30 – 22:00 Monday – Friday, 09:00 – 22:00 Saturday and 09:00 – 18:00 Sunday.
The service comprises self-care advice by the triage nurse or GP, signposting to an appropriate alternative service provider (eg. pharmacy minor ailment scheme, district nursing, urgent community response team), telephone clinical assessment (triage) by a nurse or GP including diverting to 999/ED in an emergency, video consultations, face to face consultations at a primary care centre (Leighton Hospital or Victoria Infirmary, Northwich) and home visits at the patients place of residence.

The service is accessible via NHS 111 and patients will receive a pre-booked face to face appointment where clinically indicated.
'Our aim in outpatients is to promote optimum health and ensure patients receive the best treatment and attention for their individual needs'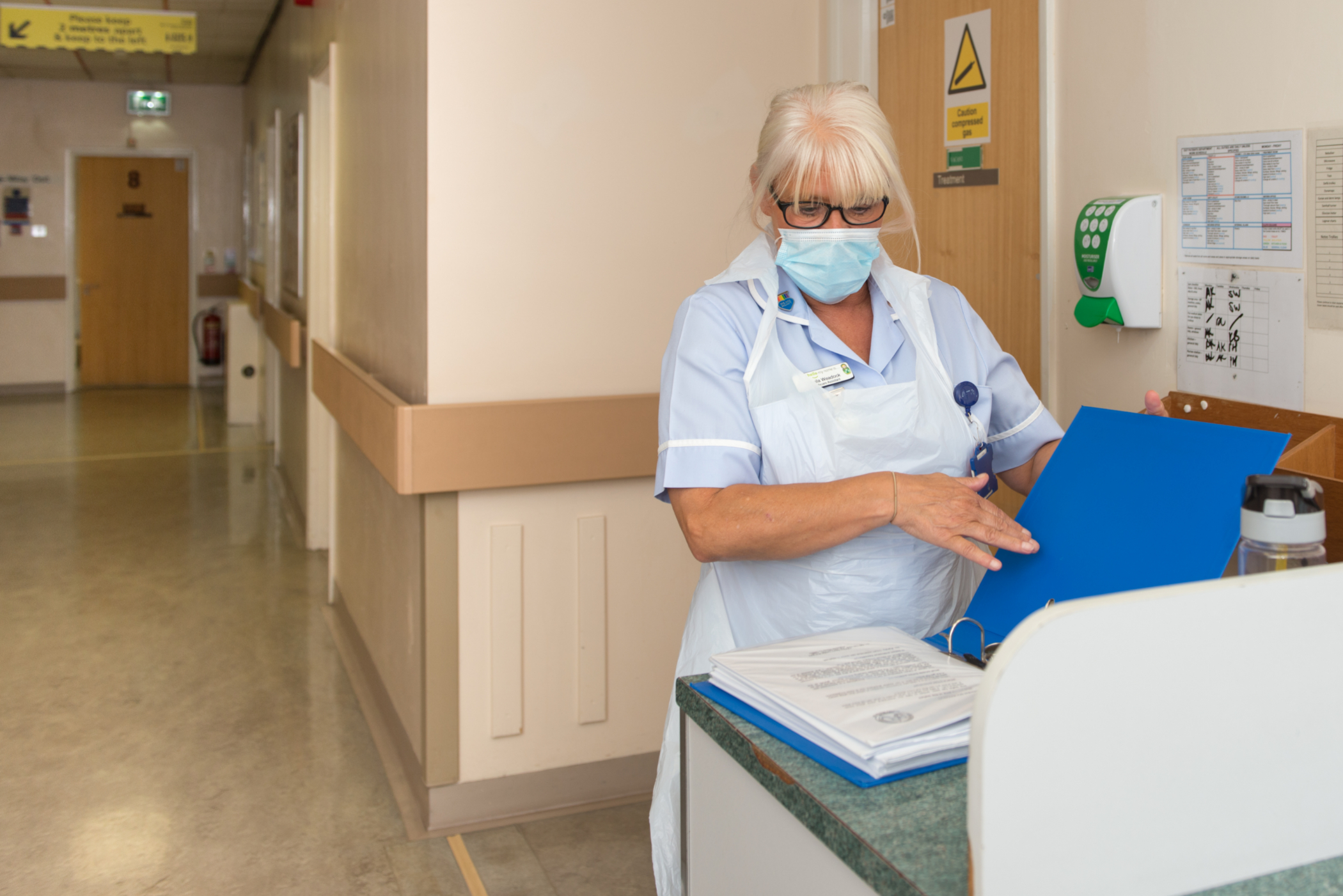 Accessing the service
Outpatients' services are accessed via their GP, this utilises the NHS choose and book system enabling patients needing an outpatient appointment to choose which hospital via their general practitioner (GP).
Specialities-Victoria Infirmary (VIN) OPD
Cardiology
Dermatology
Diabetes
Endocrine
Gastroenterology
General Surgery
Haematology
Gynaecology
Urology
Neurology
Respiratory
Rheumatology
Upper GI
Ophthalmology
Ears, Nose and Throat (ENT)
Audiology
Orthopaedics
Vascular Surgery
Victoria Infirmary Outpatients
Opening hours are from 08:30 to 17:00
Telephone Number: 01606 564063

The medical imaging department at Victoria Infirmary offer a range of imaging services.
These include:
Plain film radiography, which is delivered from one of our two digital x-ray rooms. We offer most general x-ray examinations excluding Dental imaging which takes place at Leighton Hospital.
Bone density Imaging (DEXA).
Diagnostic Ultrasound. Which cover a wide range Ultrasound imaging.
All imaging requests must be made either through a General Practitioner (GP), consultant Team or the Minor Injuries unit. Each request is vetted to ensure the correct imaging procedures are followed. GP patients are on an appointment only access.
Medical imaging is open
Monday – Friday 9:00 – 16:00
Saturday – Sunday 9:00 – 12:45
Additional Information
Patient leaflets relating to medical Imaging
For information relating to guidance for Doctors for Medical imaging procedures, please visit the iRefer website.
Location
Follow the signs for Xray department.
Telephone Number: 01270 278200
Coronavirus update: please note that phlebotomy (blood test) services at Leighton Hospital and Victoria Infirmary are currently by appointment only. There is no walk-in service available. Click here for further information.
The Pathology Laboratory provides an Outpatient Phlebotomy Service at VIN. This service operates five days per week (Mon-Fri) and the staff will take blood from patients who are attending clinics at VIN. The service also supports the sample collection for patients on the Wards if difficulties are experienced.
The opening hours for Phlebotomy Services at VIN are:
Monday - Friday - 8.30 - 4.30
A Physiotherapy service is provided to Outpatients in the Rehabilitation Unit. The service primarily treats adults but will accept referrals for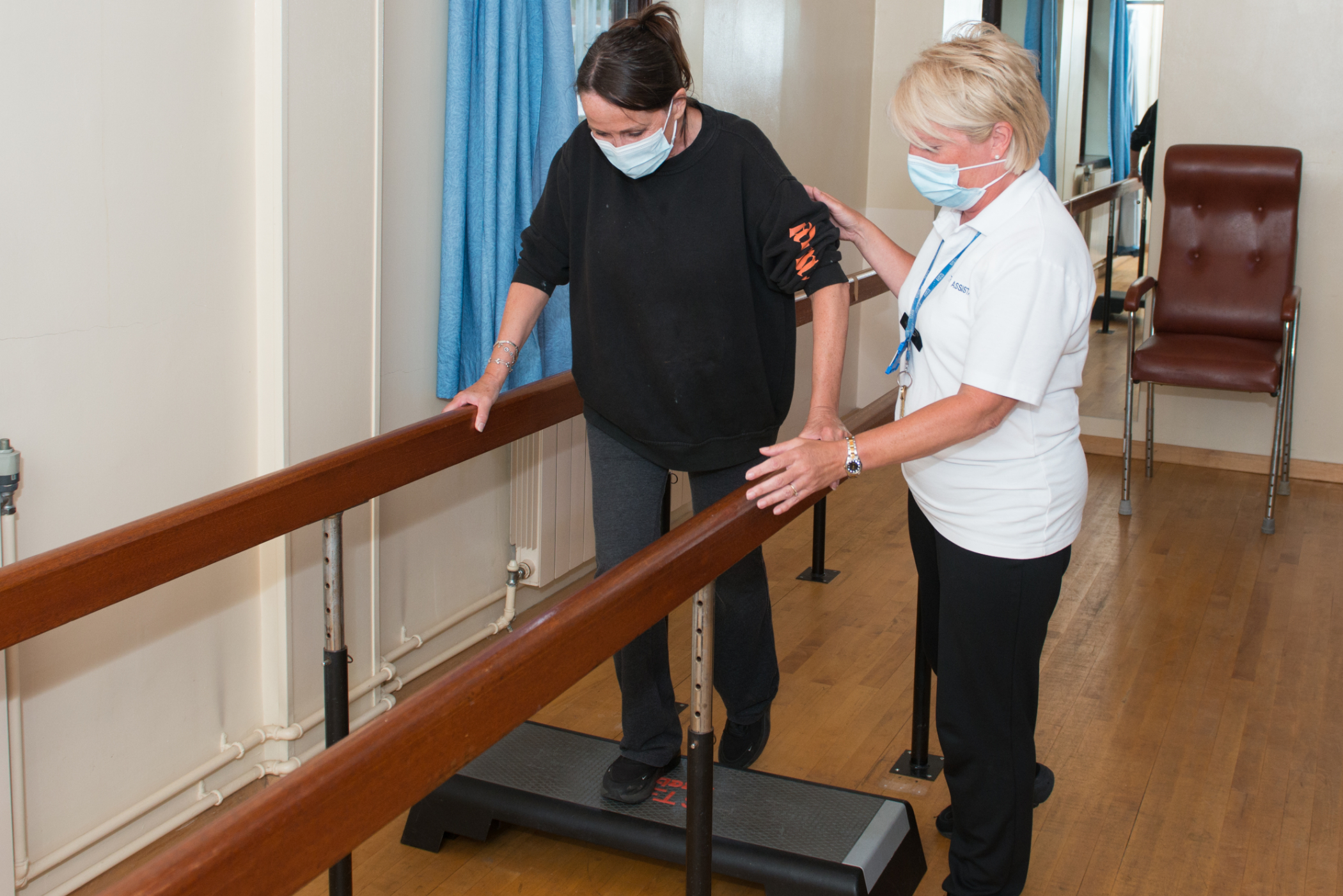 children where the primary problem is a musculoskeletal disorder, e.g. knee pain.
The outpatient services provided include:
Assessment & treatment of musculoskeletal, neurological, prosthetic rehab and post- operative conditions.
A wide variety of treatment modalities are available which are tailored to meet the individual needs of the patient.
In addition to this there is a large hydrotherapy pool, heated up to 36c, which incorporates aquatic based exercise, and an extensive gymnasium rehabilitation programme which can offer 1:1 treatment sessions or classes.
Referrals are accepted from GPs, Consultants and other Healthcare professionals, within the local health economy.
Opening times:-
Monday 8:00 - 19:00
Tuesday 8:00 - 18:00
Wednesday 8:00 - 19:00
Thursday 8:00 - 17:00
Friday 8:00 - 16:00
The Occupational Therapy Outpatient Service offers assessment and treatment for patients with a confirmed Orthopaedic or Rheumatology diagnosis and are experiencing difficulties with hand function and with managing activities of daily living.
Interventions can include Splinting, wound care post hand surgery, Provision of exercises, patient education, fatigue and pain management and advice on managing activities of daily living.
It is a consultant led service with referrals also accepted from GP's, other AHP's, out of area hospitals and community teams.
Opening times: Monday - Friday 8.30 - 16.30
Telephone number: 01606 564074
The department is based at the Victoria Infirmary, Northwich.
The Cardio-Respiratory and Vascular Diagnostics department at Mid Cheshire Hospitals NHS Foundation Trust aims to provide high quality non-invasive cardiovascular and respiratory diagnostic care to patients that have had or are suspected of having cardiovascular or respiratory disorders.
Services offered as part of the Community Diagnostic Centre at Victoria Infirmary include:
CARDIOLOGY
12 lead Electrocardiography (ECG)
Transthoracic echocardiography (TTE)
Multi-day ambulatory ECG Monitoring and Analysis

RESPIRATORY
Spirometry with/without reversibility studies
FENO
LOCATION
The cardio-Respiratory diagnostic centre is situated within Verdin House, Victoria infirmary Northwich.
CONTACT DETAILS
Telephone Number: 01270 612188
Email: Cardioresp@mcht.nhs.uk
Service Manager: Martina Lambert
Email: Martina.Lambert@mcht.nhs.uk
The Non-Clinical Services include the Central Management/Administration and Hotel Services teams. Their aim is to support the work of all staff at VIN in providing an efficient and comprehensive service to the Patients, Carers, Visitors and Staff working throughout the Hospital. The Central Management & Hotel Services teams are overseen and supported by the General Manager and Non-Clinical Services Co-ordinator.

The Central Administration Office is open: Monday to Friday, 08:30 – 16:30
Telephone Number: 01606 564060

General Manager: Karen Bowman
Email: Karen.Bowman@mcht.nhs.uk