Publish date: 15 September 2023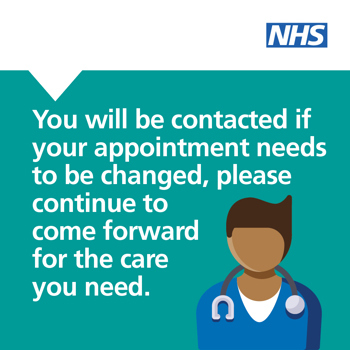 Hospital consultants and Junior Doctors will be taking a further round of strike action in September and October, some of which will fall on the same days.
Consultants will strike for 48 hours from 7:00 on Tuesday 19 September to 7:00 on Thursday 21 September and then again for 72 hours from 7:00 Monday 2 October to 7:00 on Thursday 5 October.
Junior Doctors will also strike from 7:00 on Wednesday 20 September to 7:00 on Saturday 23 September and then again from Monday 2 October to Thursday 5 October.
NHS Trusts across Cheshire and Merseyside are set to be impacted, including Mid Cheshire Hospitals NHS Foundation Trust.
We will contact you in advance if your appointment needs to be rescheduled. If you have not heard from us, please come to your appointment as planned – you do not need to contact us.
Emergency care and other critical services will be open as usual and people should always call 999 or attend A&E in the event of a life or limb threatening emergency. Please do not hesitate to come forward to access care if you need it.
We're urging people to make NHS 111 Online their first port of call if they need urgent health advice on days of strike action.
NHS 111 Online can tell you:
Where to get help for your symptoms
How to find general health information and advice
Where to get an emergency supply of your prescribed medicine
How to get a repeat prescription.