Publish date: 6 April 2022
Nursing and Therapy teams from Mid Cheshire are celebrating after a hugely successful evening at the recent NHS Professional Pride Awards.
The Cheshire and Merseyside event took place at St George's Hall in Liverpool last month. Each of the categories recognised the vital contribution that Nursing, Midwifery, Allied Health Professional's (AHPs) and Social Care Practitioners make across the region.
The Respiratory Physiotherapy Team won the Professional Practice award for excellence in practitioners delivering the right care to the patient at the right time, while promoting a culture of learning. The team was recognised for its work throughout the pandemic and the delivery of new therapies, including CPAP, alongside the development of training and competency programme for physios, nursing and medical staff, which resulted in positive patient outcomes.
Ruth Heaton, Divisional Head of Nursing and Healthcare Professionals, said: "I am absolutely delighted that the contribution of the Respiratory Team has been recognised through this award, acknowledging the multi-disciplinary team working to develop new methods of delivering care to ensure the safety and comfort of our patients in response to Covid 19. The team recognised an issue very early in the pandemic and took steps to develop their own knowledge, treatment techniques and then supported training across the wider team."
The Diamond Team Midwifery won the Person and Family centred care award for excellence in practitioners being advocates for those receiving services and reducing health inequalities. The team was recognised for its work and continuity of care with known areas of deprivation and the BAME community and improving maternal and neonatal outcomes.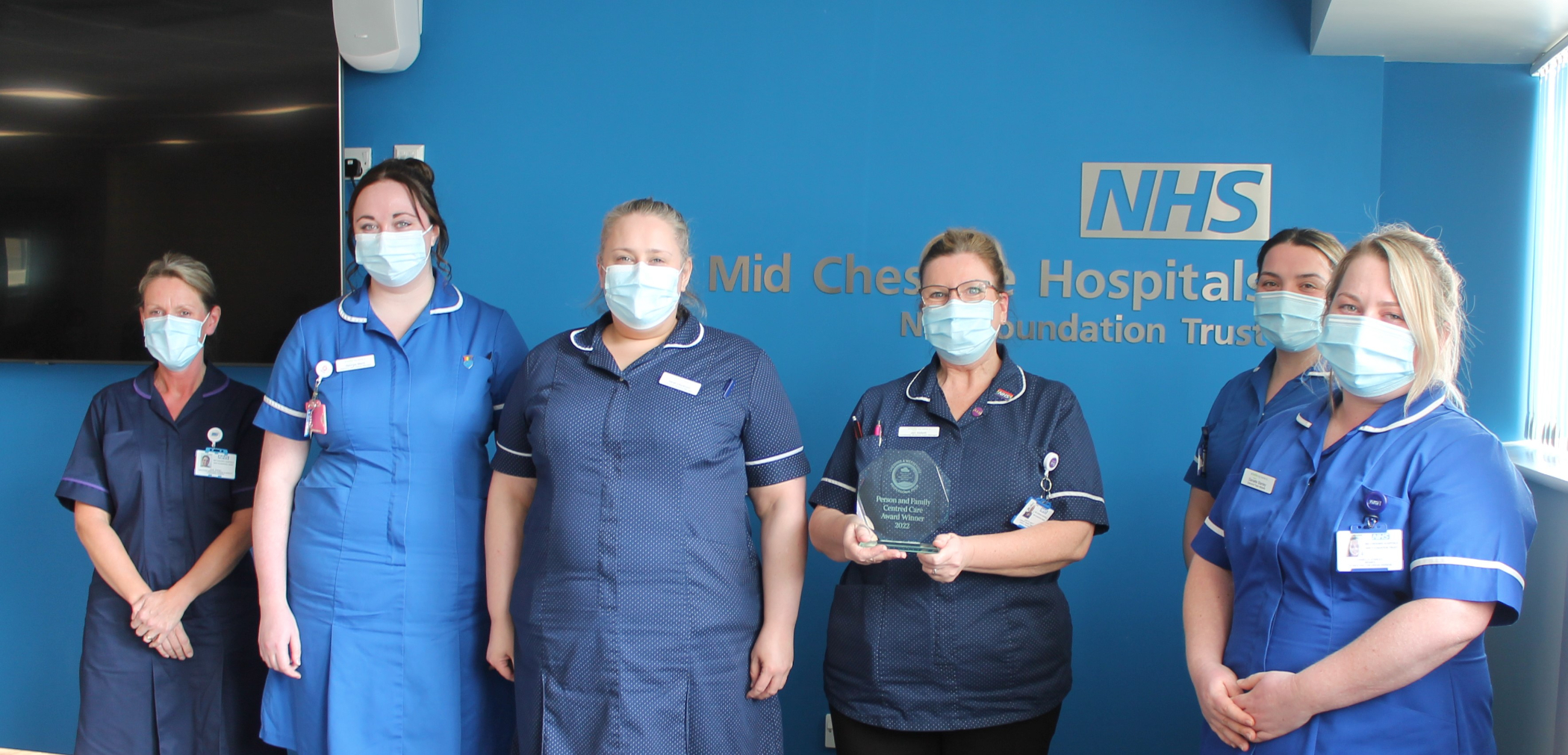 Jenny Butters, Head of Midwifery and Head of Nursing, Paediatrics and Gynaecology, said: "I am so proud of the team and the work they do every day, providing continuity of care to women and babies. Together with their team leader, they have embraced a new way of working, demonstrating a high level of professionalism to offer the women in their geographical area a model of care that improves maternal and neonatal outcomes and an enhanced pregnancy and birth experience. This outcome is achieved by building trusting relationships as they care for women before, during and after birth. Congratulations on securing a very well-deserved award!"
The Pastoral Team were announced as runner-up of the Staff Wellbeing award for excellence in staff wellbeing initiatives. The team were recognised for their work in enhancing wellbeing for staff across the organisation with mental health first aiders and supporting international recruits and improving staff retention.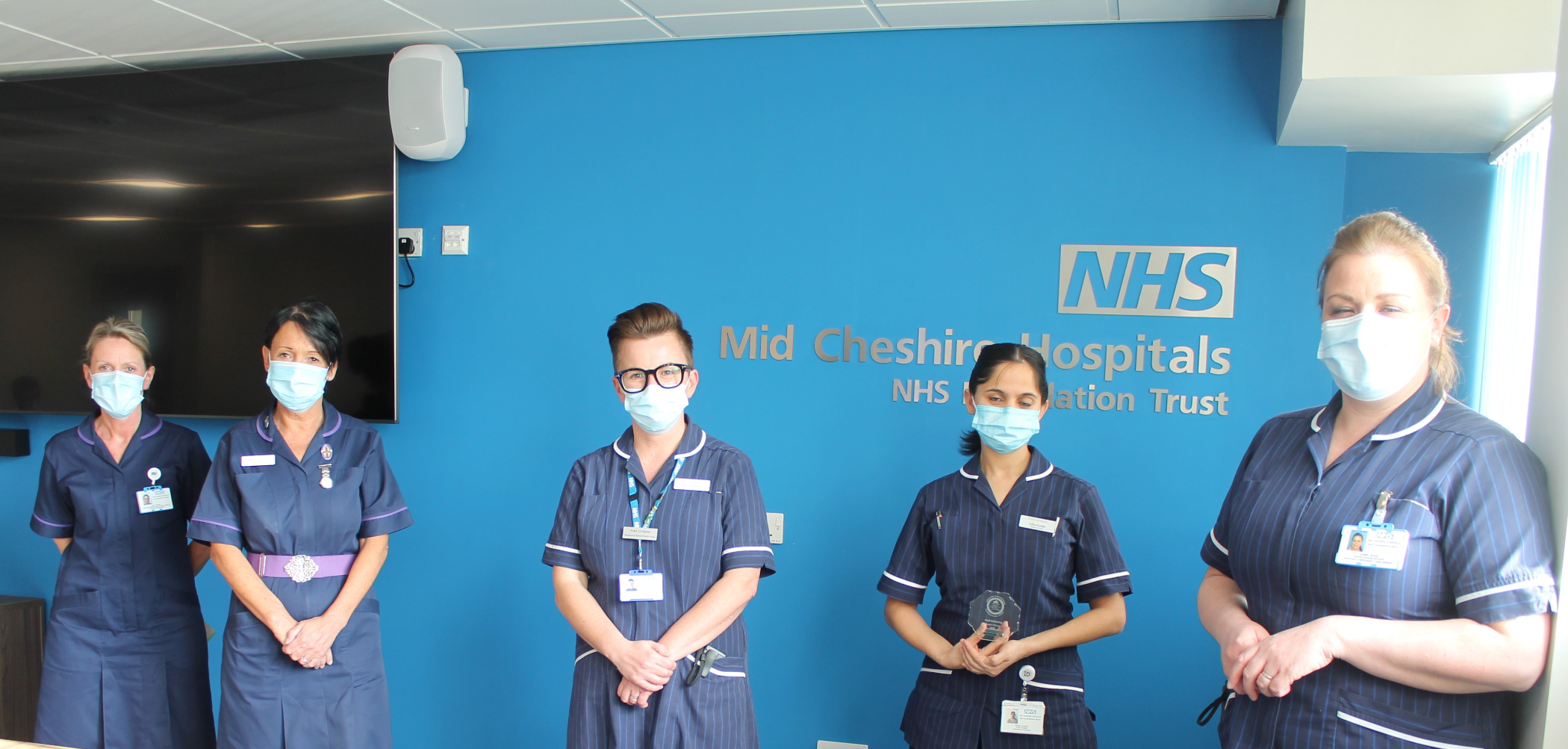 Laura Egerton, Head of Nursing, Engagement and Wellbeing, said: "I am extremely proud of the Pastoral Team, who have been in place since June 2021. This service was brand new to the organisation and collectively the team have made a significant difference to the welfare of colleagues, supporting them with health and wellbeing needs."
Julie Tunney, Director of Nursing, Midwifery and Quality at Mid Cheshire, said: "These awards are a fitting tribute to the hard work and dedication of all nursing teams across the Trust. We pride ourselves on our huge commitment to our patients, and to the health and wellbeing of our colleagues. Congratulations one and all!"