Publish date: 22 May 2023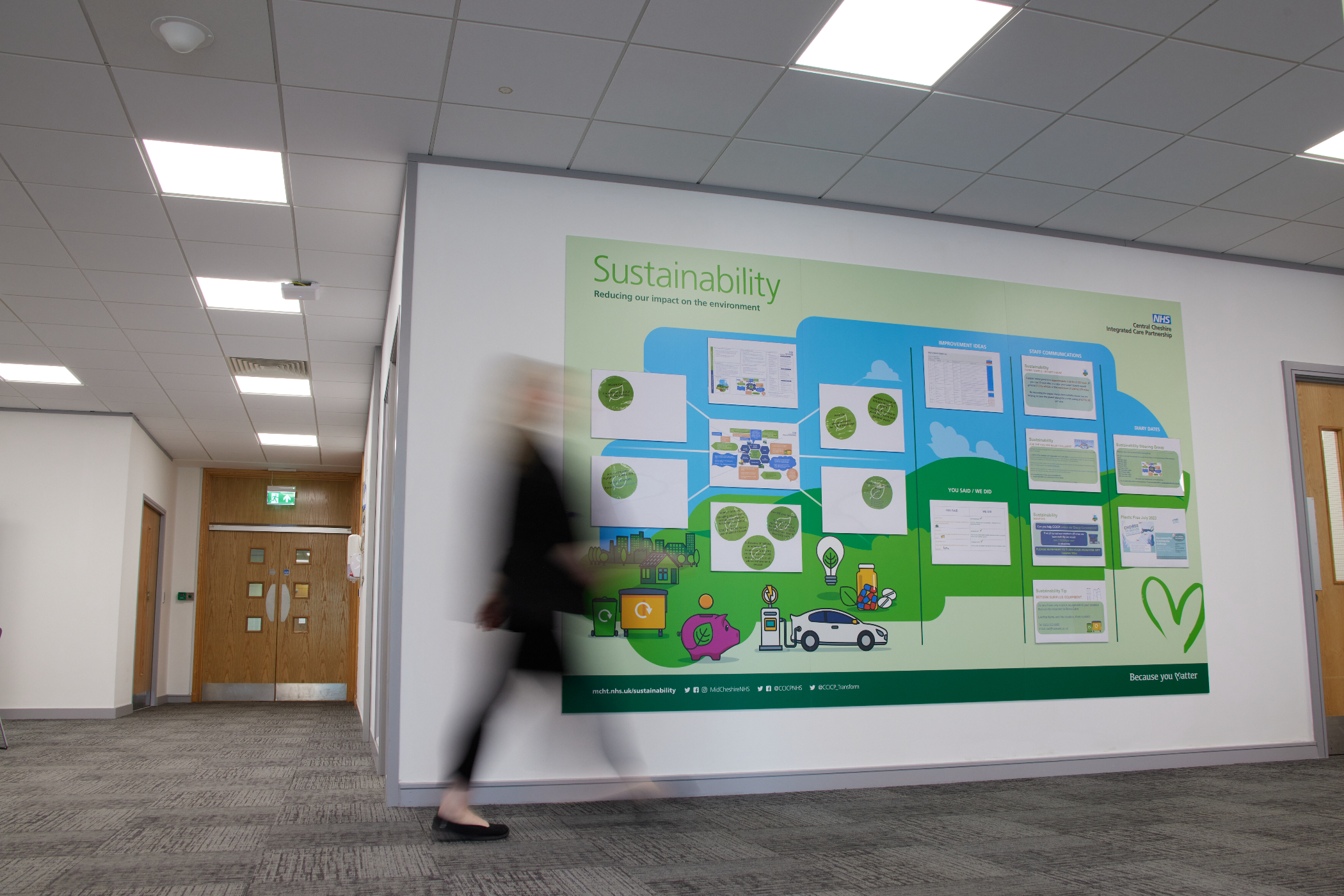 Mid Cheshire Hospitals NHS Foundation Trust is now fully powered with energy from renewable sources.
As of April 2023, the Trust's electricity is 100 percent powered by wind, hyrdroelectric and solar, an achievement formally certified by Renewable Energy Guarantees of Origin (REGO).
In addition to working towards the aims of the Greener NHS programme, the progress in securing power from renewable sources underpins the Trust's Green Plan sustainability goals and environmental performance aspirations.
James Whittall, Sustainability and Social Value Lead said "The Trust is working in partnership with our energy suppliers to ensure that we are purchasing our energy from renewable sources, confirmed by certification. The Trust is committed to becoming an organisation which is net zero with respect to its carbon emission by 2040, and this marks another important step."