Publish date: 3 November 2023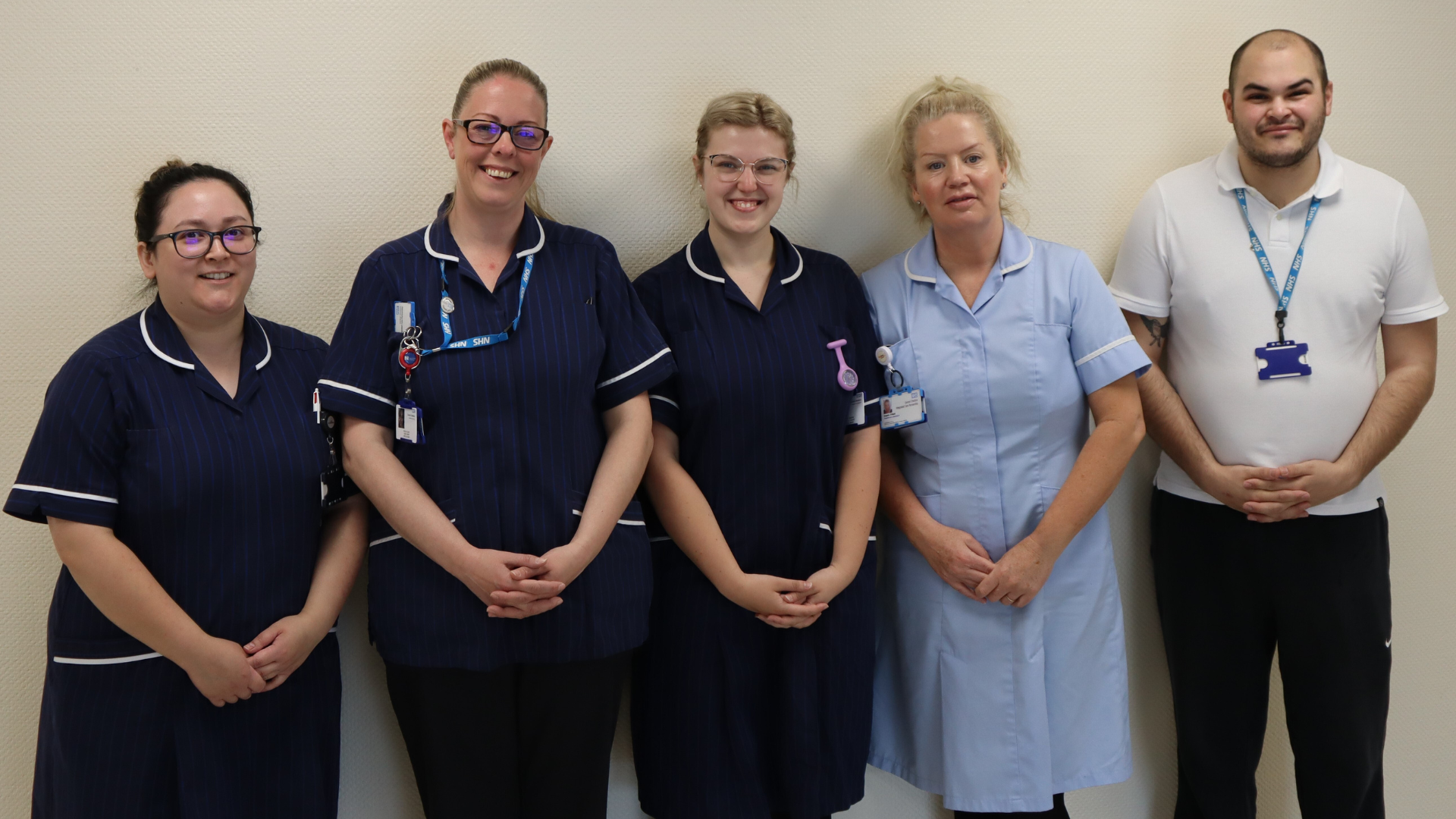 Mid Cheshire Hospitals NHS Foundation Trust (MCHFT) is empowering patients to avoid hospital admission by receiving treatment at home through a pioneering new service.
The virtual ward service is a community service provided by Central Cheshire Integrated Care Partnership (CCICP), as part of a programme of NHS virtual wards that is rolling out across the UK.
Rather than being in hospital, virtual wards allow patients access to the care they need, safely and conveniently at home.
Since the Covid-19 pandemic, virtual wards have been in existence in the UK for some time and following the success of this programme, virtual wards are now being introduced to care for patients affected by acute respiratory infections (ARI), frailty, heart failure and cancer.
CCICP currently provides a virtual ward service for ARI and frailty, after beginning the rollout of this service earlier in the year.
The service is supported by a team of clinicians with extensive knowledge of the conditions affecting patients admitted to the virtual ward service. These clinicians work between the consultant-led hospital teams and other community-based services, to ensure safe and effective care is maintained throughout.
This allows suitable patients to avoid hospital admission, or be discharged early, and instead receive the monitoring and treatment they would usually receive in hospital, at home.
This service offers many benefits to patients, who are able to rest and recuperate better in the comfort and familiarity of their homes. At the same time, virtual wards can also help to reduce patient waiting times and pressure on the NHS. The programme is seen as the first test of new ways in developing integrated patient care.
One patient who has benefited from the virtual ward service recently is Amanda Parsonage from Northwich.
Amanda, who has asthma, was placed on the ARI virtual ward after she began feeling increasingly breathless. Amanda initially visited her GP, however, when she was still feeling unwell after a course of antibiotics her GP made the decision to admit Amanda to hospital.
Amanda felt anxious at the prospect of a stay in hospital and was eager to be discharged as soon as possible – but her treatment team felt uneasy about discharging her too early. As a result, it was suggested that Amanda be admitted to the virtual ward, so that she could go home, but continue to be monitored as she would be in the hospital.
Amanda was able to receive regular visits from healthcare professionals & be monitored everyday – while in her own environment with access to all of her home comforts.
Amanda said of the virtual ward team who had taken care of her, "They were just amazing, everyone who has come out has been polite, efficient, and answered everything I asked."
Commenting on what she would say to another patient who had been offered the virtual ward service, she added: "Grab it with both hands – there's nothing to be nervous about. I knew anytime I felt poorly that I could ring the team and they would come straight back to me, It's a wonderful experience."
Nicola Blase, Virtual Ward Team Leader at CCICP, said: "I feel very lucky to be a part of the virtual ward team. The virtual ward service has been created for people like Amanda, who need the care traditionally received in hospital – but will benefit substantially from staying at home.
Nicola continued: As a team we can support a patient at home for up to two weeks and provide care including vital signs monitoring, blood tests and fast direct access to any other community service they may require. It's wonderful to treat patients in the comfort of their own homes and familiar surroundings and see the impact this has on their health and wellbeing."
Find out more about the virtual ward service here.