Publish date: 6 April 2022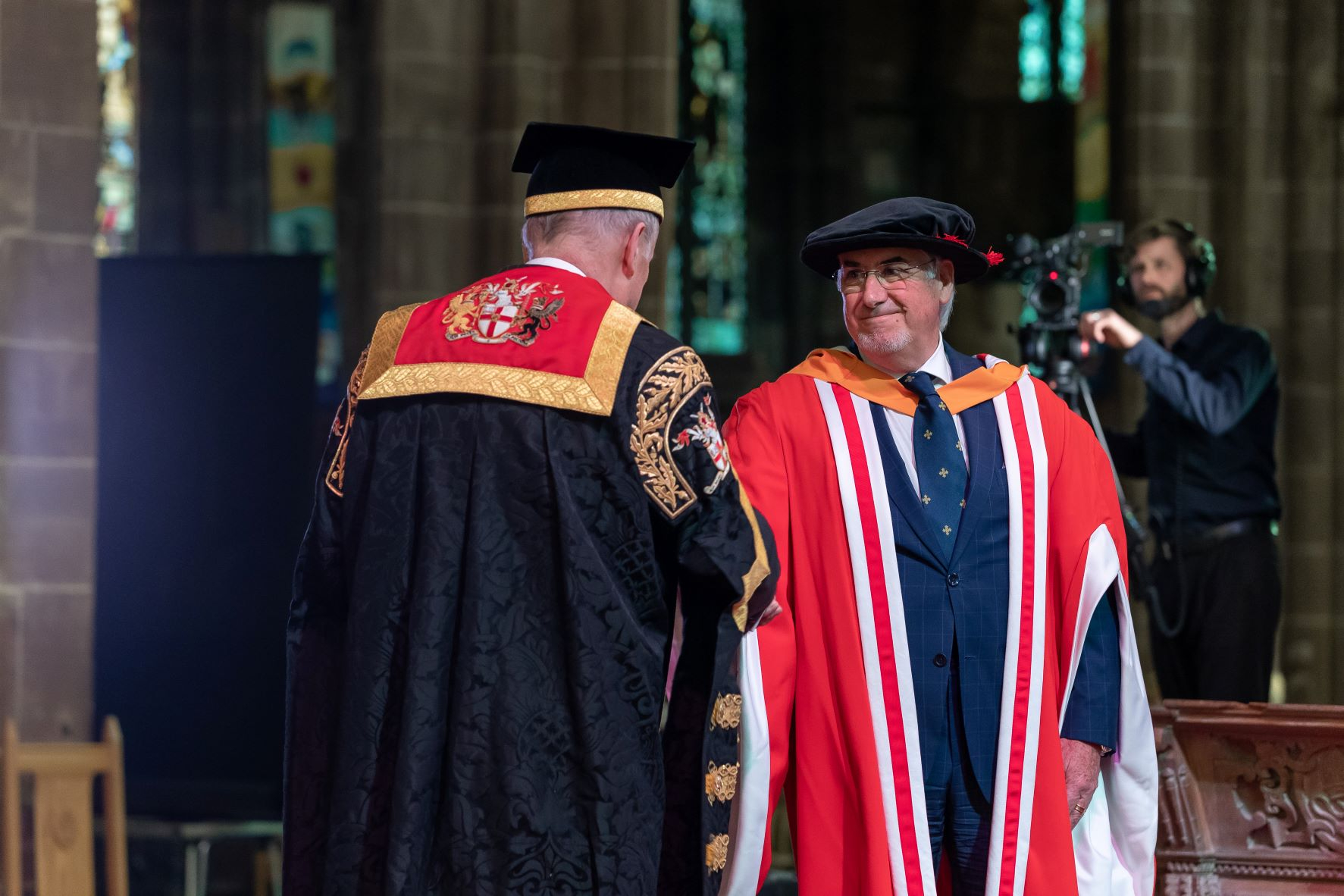 The Chairman of Mid Cheshire Hospitals NHS Foundation Trust, Dennis Dunn, has received an honorary degree of Doctor of Business Administration (DBA) from the University of Chester, in recognition of his outstanding contribution to higher education.
Dennis received his award from Dr Gyles Brandreth, Chancellor of the University of Chester, during a ceremony in the majestic setting of Chester Cathedral. As a former Pro Vice-Chancellor International of the Manchester Metropolitan University (MMU) and Dean of MMU in Cheshire, Dennis is a specialist in Business Information Systems and has advised commercial organisations and universities around the world.
On receiving his award, Professor Dunn said: 'I am humbled that the University of Chester has chosen to bestow this honour in recognition of the impact of my professional life. I feel privileged to have worked with so many esteemed colleagues in both education and health during my career, and I am delighted to join the ranks of the university's distinguished honorands.'
A former Governor of the Mid Cheshire Trust before joining the Board of Directors, Dennis was appointed Chairman in July 2014. He is also a Deputy Lord Lieutenant of Cheshire and High Sheriff in nomination for 2023.