Publish date: 12 May 2022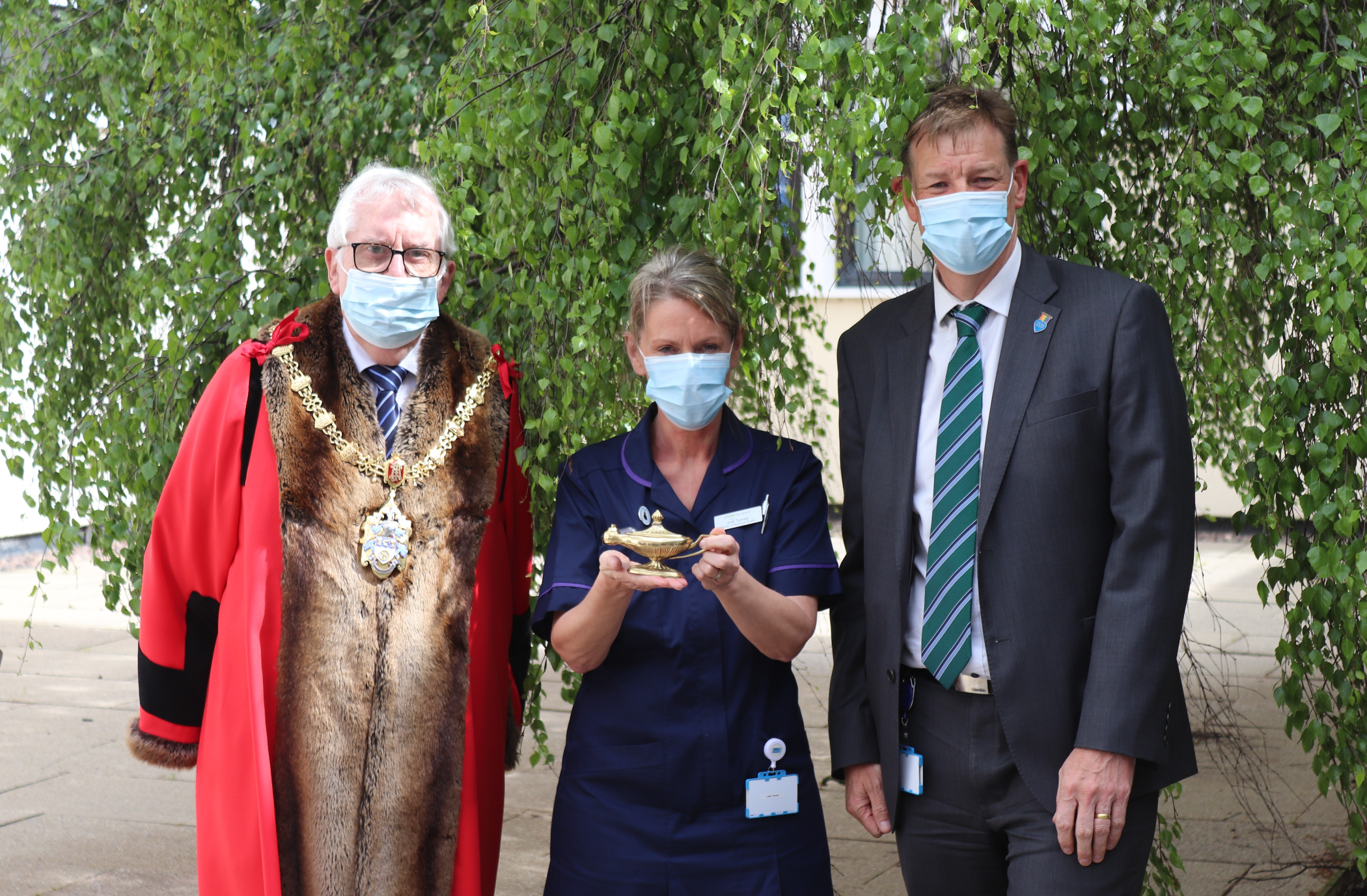 Today (12 May) is International Nurses Day, an annual opportunity to celebrate our fantastic and dedicated nurses across Mid Cheshire.
In recognition of our nurses, a number of activities have taken place across our sites and in the community.
To mark the celebrations at Leighton Hospital, Crewe Town Mayor Cllr Tom Dunlop, presented Julie Tunney, Director of Nursing and Quality, with a replica of Florence Nightingale's lamp which will be passed on through generations of nurses.
Julie Tunney said: "I hope for years to come our nurses will be able to pass this lamp on to generation after generation – serving as a fantastic symbol for our future nurses. Thank you very much to all of our amazing nurses for the care you provide each and every day for our patients, their families and our community."
Like to hear from our nurses? Watch the videos below from Indra and Rochelle who tell their story, why they became a nurse and what they love about their role. #InternationalNursesDay #IND2022