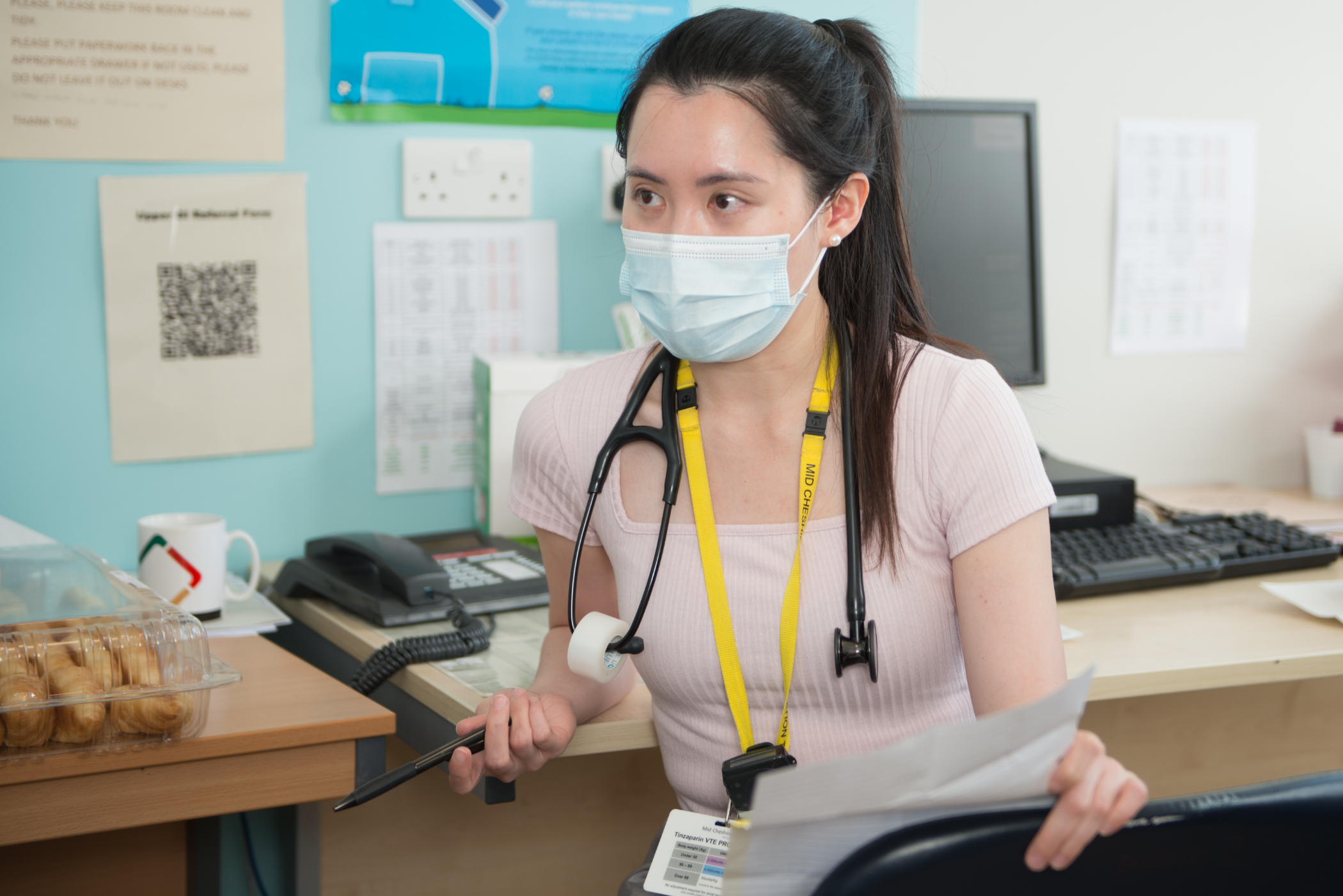 An exciting opportunity has arisen for enthusiastic Locally employed Doctors (LED) to join Mid Cheshire Hospitals NHS Foundation Trust. We are a mid-sized, friendly District General Hospital in the heart of the Cheshire countryside. The appointee will be part of a team based at Leighton Hospital in Crewe. These are 12-month rotational posts for LED ST1/2 equivalent Doctors. The successful candidates will have the opportunity to develop experience and clinical skills in 2 to 3 specialty areas within the Trust.
These posts would be perfect for doctors who have finished foundation training and wish to explore posts in a number of specialties, equally they would be ideal for international graduates early in their career who wish to gain experience in the NHS. For those for whom this will be their first NHS job there will be considerable support to enable a smooth transition from their home country, including a thorough, enhanced, induction both to the Trust and to the NHS which is run by our International Medical Graduate Leads. They also run several other sessions aimed in helping the transition to working and living in the UK. There will also be an extended induction and orientation period for 2 weeks on arrival in UK for international recruits.
Due to changes in training structures and the expansion of the bed base within the trust these are new posts to support safe management for our patient population. These posts will participate in acute rotas in a shift pattern. They are offered on a full-time basis; however, the Trust would welcome discussion with individuals looking for a more flexible working pattern to support a different work life balance.
There is a recruitment incentive of £1,500 paid during the first month of employment. This can be used by the candidates to offset the cost of relocation to/or in the UK (e.g. visa application, travel, initial accommodation) guided and supported by the Trust.
Main duties
Posts will consist of either two six-month posts, for example in acute/general medicine and Emergency medicine or three lots of four-month rotations for example in trauma and orthopaedics, general surgery and emergency medicine. Further examples of possible rotations are detailed in the job description. The successful candidate will be based at Leighton Hospital, Crewe, Cheshire.
Candidates will be ranked according to interview and will be asked for rotational preferences which will be allocated as per their ranking position.
The successful candidate will undertake a full and equal part in the provision of the out of hours on-call service at Leighton Hospital with colleagues on a specialty full shift rota. The frequency of this will vary depending on specialty, however, all will be resident on site. The posts are based on a 48 hour average week job plan. Roles will be predominantly ward-based but opportunities will be available to attend other areas such as clinics or theatre as regular duties allow. Staff will be supported by middle grade doctors and Consultants in their specialty area.
In addition, the post holder will be required to undertake Continued Professional Development (CPD) both to ensure training and learning but also to fulfil appraisal and revalidation requirements. Protected Self Development Time (SDT) of at least an hour a week will be rostered to facilitate this and promote participation in Quality Improvement Work. The Trust is committed to providing time and financial support for these activities.
The Trust has a monthly rolling half day for clinical Audit/Governance meetings. The successful applicant will be expected to participate in the Departmental Quality Improvement Programme.
Living and working in Cheshire
Leighton Hospital is situated on the outskirts of Crewe, a pleasant railway town with a major engineering heritage; it remains the home of Bentley Motors.
In the surrounding area are many smaller towns and villages, as well as more rural locales. This region is dotted with many highly rated country pubs and restaurants, farm shops, and makers' markets.
Families can enjoy interesting days out at a variety of locations such as Tatton Park, Cholmondeley Castle & Gardens, Chester Zoo, Hack Green Secret Nuclear Bunker, the Anderton Boat Lift, Little Moreton Hall, Jodrell Bank Observatory, and many others.
Walkers will find many excellent locations including Delamere Forest and the Sandstone Trail, with the roads of Cheshire are very popular for cyclists.  Golfers will discover a wide range of courses; many running events are held locally; there are a number of beautiful fishing spots. There are several local BHS approved riding schools, and many open water venues for water sports.