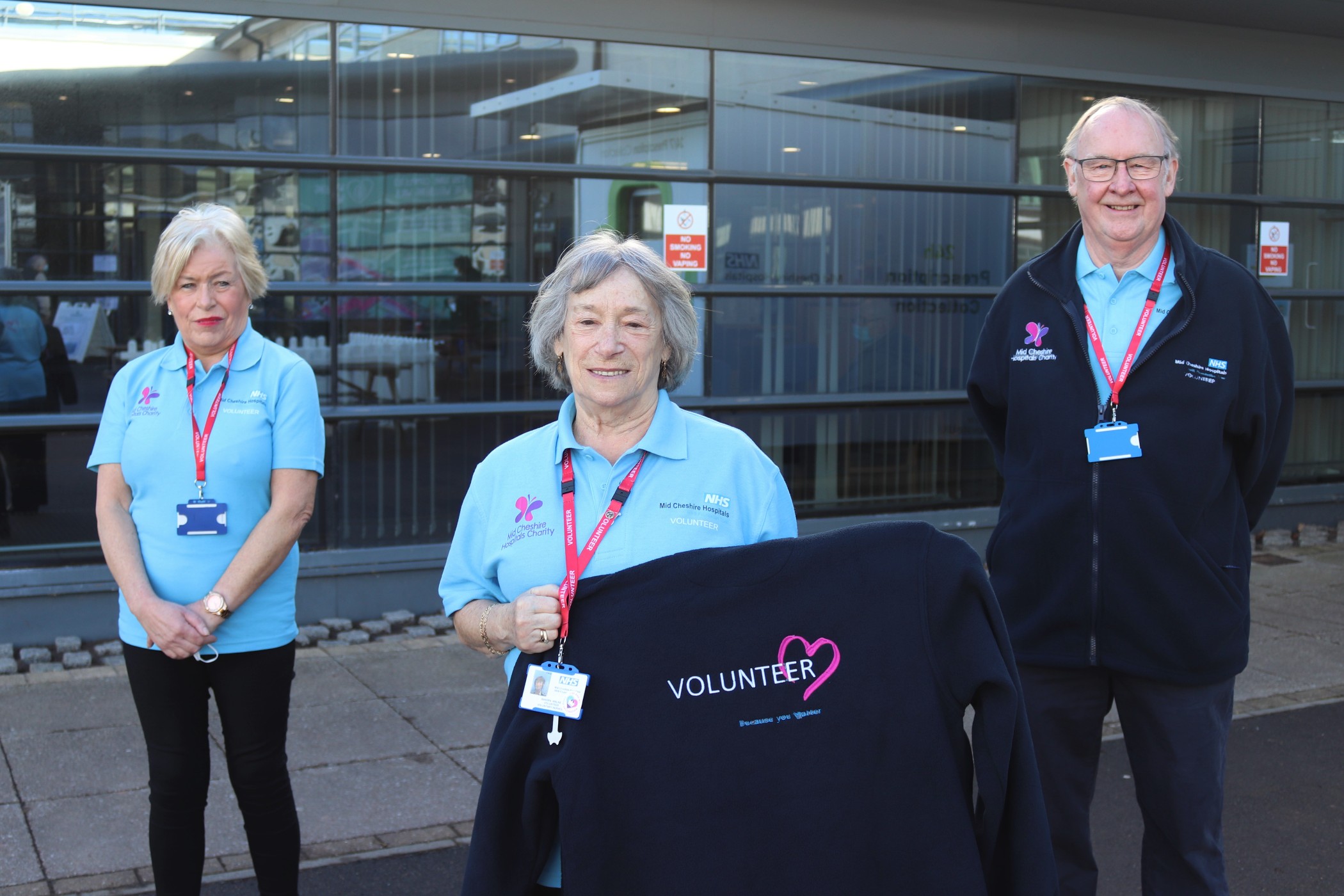 Mid Cheshire Hospitals NHS Foundation Trust is fortunate in having around 300 volunteers over its three sites (Leighton Hospital, Northwich Infirmary and Elmhurst Intermediate Care Centre in Winsford). Volunteers provide a valuable resource, which enhances patient care by giving practical help and support to our patients and staff.
Please Note
At present the minimum age for volunteering at MCHFT is 16 years.
Could you be a hospital volunteer?
If you can spare 2-3 hours each week, you could join our volunteering team to:
Help on the wards, including serving refreshments and assisting with meal times
Assist with reception duties in various departments
Meet and greet in main reception
Help with enquiries, directing and signposting visitors and patients
Support our busy Pharmacy team
Chat to patients on the wards
Support with garden projects
Join the Chaplaincy team
Present on hospital radio
Help with various administration and clerical roles across a range of departments
... and more!
Our current volunteering opportunities will be posted on the MCHFT website under 'Current Vacancies' on the 'Work for us' page.